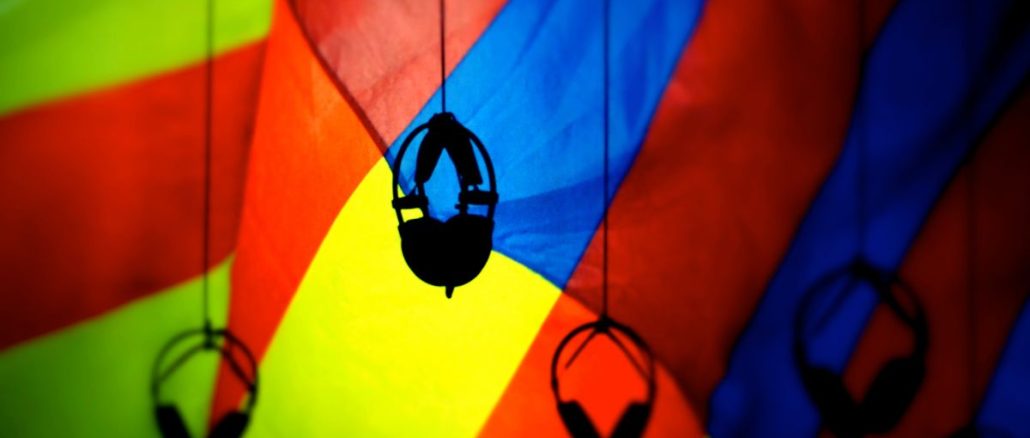 For the first time in four years, Barcelona are the champions of Spain. The most consistent team over the course of the 2022/23 season, certainly the best defensively, few can argue that Barça are unworthy of their crown, their 27th title overall.
Only once this season have they gone back-to-back league games without winning with successive goalless draws against Girona and Getafe only coming in April, after any real jeopardy had been removed from their title pursuit. 
We knew this day would come when Franck Kessié's Stoppage Time winner settled a competitive Clásico on matchday 26. In truth, both Barcelona and Real Madrid have been going through the motions ever since, with the latter prioritising their Champions League campaign, while there has been a slight drop-off from the Catalans too until a dominant hour at the RCDE Stadium finished the job on Sunday night.
Champions on Enemy Territory
There are few things sweeter in football than the prospect of winning a title at the home of your biggest local rivals. With Espanyol in disarray and seemingly bound for relegation, there was little doubt that Barcelona would rise to the occasion, not least with Xavi able to name his strongest eleven for the short hop across the Catalan capital.
The inability to do that has been another factor in Barça's wobbles in recent weeks with the lack of depth in some areas of the pitch exposed, but there has been precious little wrong with their first eleven this term. Espanyol had no answer as they were cut open again and again down the flanks with Alejandro Balde particularly impressive as the visitors raced into a four goal lead in 53 minutes, courtesy of four simple finishes. Two of those were provided by top scorer Robert Lewandowski, the others by their marauding and frequently untracked full-backs.
The only thing unfitting about the performance was Barcelona's defensive showing, easily one of their worst of the season. For only the third time in LaLiga 2022/23, they conceded more than once and Espanyol could have had more than two consolation goals were it not for the brilliance of keeper Marc-André ter Stegen who has been colossal all season.
How do the class of 2023 compare to Barça's recent title-winning teams?
This is the 27th time that Barcelona have been crowned champions of Spain with eleven of those titles won from 2005 onwards. Here's a look at how those 21st Century Barça title-winning teams compare:
Wins
Draws
Losses
Goals Scored
Goals Against
Points
Top Scorer
2004/05
Rijkaard
25
9
4
73
29
84
Eto'o (25)
2005/06
Rijkaard
25
7
6
80
35
82
Eto'o (26)
2008/09
Guardiola
27
6
5
105
35
87
Eto'o (30)
2009/10
Guardiola
31
6
1
98
24
99
Messi (34)
2010/11
Guardiola
30
6
2
95
21
96
Messi (31)
2012/13
Vilanova
32
4
2
115
40
100
Messi (46)
2014/15
Luis Enrique
30
4
4
110
21
94
Messi (43)
2015/16
Luis Enrique
29
4
5
112
29
91
Suarez (40)
2017/18
Valverde
28
9
1
99
29
93
Messi (34)
2018/19
Valverde
26
9
3
90
36
87
Messi (36)
2022/23*
Xavi
27
4
3
64
13
85
Lewandowski (21)
*4 games left in the 2022/23 season.
Barcelona now need just one more win to set the highest points tally of any side in the Spanish top flight in five years since Ernesto Valverde led them to the 2017/18 title and very nearly an unbeaten campaign. Each of the previous four LaLiga winners have ended on either 86 or 87 points, a figure Barça should cruise past in the coming weeks. 
87 was also the mark Pep Guardiola reached in his first season in charge at Camp Nou and surpassing that figure would feel like a symbolic milestone for Xavi. Even if they win all of their remaining games though, Barcelona will finish with two fewer points than they collected during Guardiola's second season and three less than during the 2012/13 campaign under Tito Vilanova, the only time they've ever reached 100.
Purely in terms of the number of wins and points, barring a drastic downturn in form over the remainder of the season, Barcelona's 2022/23 title win will rank up there with their very best. They could potentially end up with as many as 31 wins and 97 points, figures that are very much in the same ballpark as those achieved during the Guardiola/Vilanova years – statistically the most dominant period in the club's league history.
However that's not quite the whole story. This title win has been remarkably different to those ones in that it has been built primarily around solid defensive foundations with considerably less attacking spark. Barcelona average just 1.88 goals per game in LaLiga this season, compared to 3.03 under Vilanova in 2012/13. 
Luis Enrique's two title wins produced 110 and 112 goals while even Ernesto Valverde, whose style of play was widely lambasted by sections of the Barça fanbase, saw his side net just one shy of a century in 2017/18. The class of 2023 have just 64 goals so far and will fall well short of the goal tallies of the last eight title-winning Barça sides who all scored at least 90.
Put simply, in terms of goal scored, this represents a regression back to the pre-Messi era. Of the eleven titles that Barcelona have won this century, this one bares the most resemblance to the 2004/05 success under Frank Rijkaard, the season of a 17 year old Messi's league debut and one which saw Barcelona end a title drought but score only 73 times with Samuel Eto'o leading the way on 25. By comparison to the extraordinary numbers later posted by Messi, with some considerable help from Luis Suárez, that's a relatively low figure but one current top scorer Robert Lewandowski would only reach if he were to average a goal per game over the remainder of this campaign.
Defensively though, this Barcelona side is very much in a class of its own and on course to smash all kinds of records. No team has ever finished a 38-game Primera División season having conceded fewer than the 18 goals let in by Deportivo La Coruña (1993/94) and Atlético Madrid (2015/2016), also the joint best defensive records from a goals per game perspective. If they keep it tight over the final weeks, Barça may even better Real Madrid's record for the fewest league goals conceded in a season, set way back in 1931/32 (15 goals allowed in 18 matches).
Why Xavi's tenure has to be viewed as a success
"We are left with a magnificent feeling, more than ten months of work, of sacrifice" reflected Xavi after winning LaLiga at the RCDE Stadium on Sunday.
"It has been an extraordinary job. For the fans, for the club, it is important for the stability of the project, we must continue on this path".
For anyone still uncertain as to whether Xavi's time at Camp Nou should be regarded as a success, it is worth taking a step back and remembering the state they were in when he took over. In terms of the ongoing soap opera that is FC Barcelona, that point already feels like an eternity ago, but it has only been a little over eighteen months.
While it's true that the period has been scarred by four European exits, Barcelona's league performances have improved faster than anyone could seriously have envisaged when he took over a team that was languishing down in 9th place in the dark autumn days of 2021 following the sacking of Ronald Koeman.
At the time of his first game, also a derby against Espanyol, the perfectly valid debate centred around whether Barça would even be capable of finishing in the top four and spared the further financial woe of missing out on the Champions League altogether. The road back to a state where they'd be competing for major titles looked like it'd be long and arduous.
The idea that they'd not only compete with Real Madrid, but in truth ease their way to a league title the very next season, with points and wins tallies comparable to those of the peak Pep era, would have seemed the stuff of pure fantasy. 
Barca's revival isn't all down to Xavi. He's had a fair bit of help along the way, most notably in the form of more than €200m spent on new signings in 2022 alone. His predecessor by comparison, mostly had to work with free transfers and loan signings of the likes of Luuk de Jong, in a world where the club's hierarchy's plan to avoid financial ruin revolved around cost cutting as opposed to lever pulling.
However it's impossible to overlook the skillful way Xavi has managed a potentially tricky generational shift that has seen the club keen to move on the well-paid old guard, mostly consisting of his former teammates and friends, whilst building for the future with the stars of tomorrow.
To oversee what is still very much an ongoing process, whilst delivering major silverware and winning more Clásicos against a strong Real Madrid side than he has lost, unquestionably reflects well on the coach.
His cool, calm personality is another blessing at a time when Barcelona continue to be blighted by off-field distractions and problems. From the Caso Negreira to the doomed Super League project and extensive debts that won't be aided in the short-term by the expensive redevelopment of Camp Nou which will see the club move to the dated Estadi Olímpic Lluís Companys next season, this is not the time for a more fiery coach with a tendency to fall out with people and make public his opinions on every matter.
This title is the strongest indicator yet that Xavi was the right appointment and continues to be the right man to help guide FC Barcelona through one of the choppiest periods in its history. In time, his team will be expected to play with more style and will certainly need to show more on the European stage, but winning LaLiga 2022/23 is a very big step in the right direction.