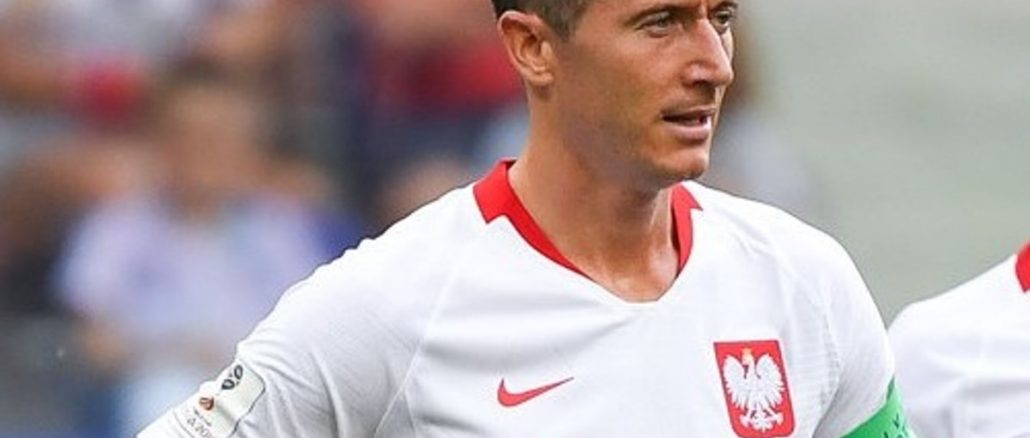 Only a year has passed since Barcelona's severe financial problems were laid painfully bare for the world to see. Following the mismanagement and at times outright incompetence of the Bartomeu years, combined with the unexpected hit of Covid, Barcelona looked on the brink of financial ruin. Forced to let their greatest ever player leave on a free transfer and reliant on existing squad members agreeing to salary cuts just to complete the registration formalities ahead of the 2021/22 season, the club looked a shadow of its once great self with no easy or obvious way out of the crisis.
Fast-forward twelve months and it's safe to say that plenty of eyebrows have been raised as Barcelona have embarked on the kind of spending spree that even the most optimistic of Culés could not have seen coming. Over €150m has been forked out in transfer fees already this summer, primarily on the signings of three players – Raphinha, Jules Koundé and Robert Lewandowski. Andreas Christensen and Franck Kessié are also notable arrivals on free transfers with the sale of Philippe Coutinho to Aston Villa for around €20m the only notable funds raised in the market.
The reaction to Barcelona's transfer activity has drawn a varied response from surprise and curiosity to outright outrage, particularly in sections of the English media. While the technical details of LaLiga's salary limit system are admittedly complex and may still pose problems for the club, the basic maneuvers that have allowed Barça to spend big this summer are not that difficult to understand.
How can Barcelona afford to buy players?
Essentially Barcelona have opted to sell off a portion of their future earnings, in exchange for cash up front. The most significant deal has seen them agree to sell 25% of their LaLiga TV revenue for the next 25 years, raising over €500m in the process. A further €200m has been raised with the sale of a 49.9% share in a club-owned merchandising company – Barcelona Licensing and Merchandising (BLM). While another €100m has been generated after selling a 10% stake in the Barça Studios production house to blockchain-based platform Socios.com.
Throw in a new four-year deal with Spotify which involves both shirt sponsorship and more controversially naming rights for the stadium and Barcelona will make another €280m over the next four seasons with President Joan Laporta referring to it as "the best sponsorship agreement in club history".
A combination of the Spotify deal and the so-called "palancas" (levers) have helped the club ease the short-term debt problem and offer up far greater room for maneuver when it comes to staying within their salary limit for the 2022/23 season. Therefore it has been far easier for Barcelona to spend money on transfers and bring in big name players than was the case last summer.
The logic behind debt-ridden Barça's spending spree
At the end of the 2021/22 season, Barcelona's debts stood at a reported €1.3bn, the largest of any European club. On the surface, buying lots of expensive footballers on long-term deals does not seem like the smartest way to tackle that problem. 
However Joan Laporta and the Barcelona board have clearly decided that investing in the team now is the best way to protect against the kind of revenue drops that the club experienced last term as a result of Barcelona's failure to progress from their Champions League group for the first time in over 20 years.
Cost-cutting and allowing Barcelona's on-pitch situation to spiral into further decline would have carried with it all kinds of risks too and would inevitably have led to significant drops in revenue over the coming years. In the age of state-owned clubs and a Premier League ruled by billionaire owners, deciding to tackle the debt problem by selling players and slashing spending to a bare minimum would inevitably have resulted in Barcelona being uncompetitive on the European stage for much if not all of this decade, while they'd almost certainly have had to play second fiddle to the Madrid clubs in LaLiga.
That would have done all kinds of damage to the club's standing in the game and risked alienating a huge global fanbase that has only really known success. It would have seen their performance and commercial revenues quickly dry up and would have left Barcelona with an enormous amount of catching up to do if and when they finally emerged from their debt crisis. It's not too hard to understand why they've come to the decision that speculating to accumulate is the best way to go about this.
It is not like Barcelona are the first club to do that, nor are they by any means the only debt-ridden club in European football. According to Deloitte's latest figures, eight European clubs have debts in excess of €500m including Premier League duo Arsenal and Tottenham. The latter have huge sums to pay back over the coming years to help pay for their new stadium but few question the logic in their decision to incur even greater debts in the short-term in order to help raise revenues in the long-term – hardly a radical, new concept in the world of football or business.
What are the risks?
Barcelona's situation is of course slightly more complicated than that one. Footballers are considerably more unpredictable creatures than modern stadiums where revenue streams can be somewhat more reliably modelled. However the principal remains the same and at any football club, it is impossible to totally separate the state of matters on the pitch from the health of the balance sheet.
The decision to pull the levers and sacrifice future earnings does of course carry a risk for Barcelona and it is clearly anything but an ideal scenario that they find themselves in. Reduced revenues over the next 25 years, as a result of the portions sold off now, will put them at a slight longer term disadvantage when compared to Real Madrid and their European rivals who haven't been forced into such drastic action.
Laporta is clearly banking on the idea that ensuring Barcelona remain a footballing force to be reckoned with throughout the 2020's will preserve the club's iconic status as a global powerhouse on and off the pitch. The hope at least, is the huge commercial revenues that go with that (and they were consistently growing before the pandemic) will more than compensate for the money that will be siphoned off to the likes of Sixth Street, the Investment Firm which has bought 25% of their TV rights.
This will most likely continue to be a delicate balancing act for some time though. The registration problems that hampered them last summer, may also not entirely be a thing of the past. The short-term cash influx should enable them to register their new signings and potentially others this summer, but Barcelona will continue to hover around their salary limit unless they can move unwanted players on and that could continue to be a recurring theme in the next few years. There are only so many palancas that can be pulled without doing serious damage to the club's longer-term annual income and Barcelona won't be able to do anything on this kind of scale in future years.
While the club is perfectly entitled to take the steps they have taken in order to fund fresh arrivals, some of the other criticism directed at them this summer is more credible. Attempts to force out and in cases withhold deferred salary payments from the likes of Frenkie de Jong surely can't sit too well inside the Barcelona dressing room. Many players agreed to similar salary cuts to De Jong only last year in order to help the club through the pandemic and allow them to register players.
Deep down, one or two might just be regretting that now given how this summer has played out in the Catalan capital and there are reports of a growing distrust when it comes to some of the club's actions. Specifically the regular leaking of player's contract details into the media is said to have left some current and former Barça players believing they are victims of a smear campaign. While it's easy for the club to ignore their many critics from outside of Spain, they cannot afford to alienate the very players that will need to perform over the coming seasons if Barcelona's bold approach is to prove the right one.
This is a high-stakes gamble that the club has taken and while it will continue to be unpopular in some quarters and while there are some ethical questions as to the way they are conducting some of their affairs, it should enable the team to properly compete on the pitch in the 2022/23 season and beyond. That's something that was far from certain when Xavi took over in late 2021.
It does add genuine pressure on the Barça coach and his recruitment team and they will need to get the big calls right as Barcelona are effectively going to need to play their way out of financial trouble.
---
Featured image of Robert Lewandowski via Светлана Бекетова – soccer.ru, CC BY SA 3.0