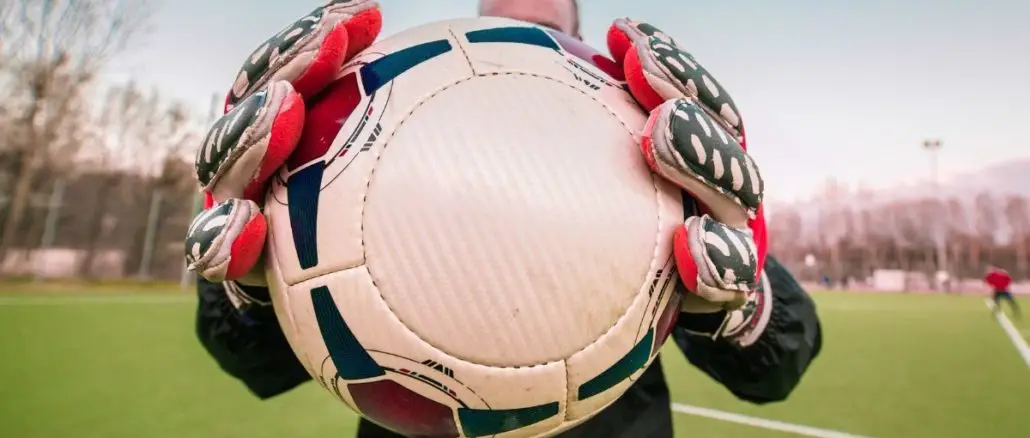 The transfer window is shut and we now have a much clearer picture of the make-up of the squads of the 20 teams in the Spanish top flight. It's a bit easier to size teams up now, although after a large number of late transfers, there is real competition for places as we head into matchday 4. That's even the case between the sticks for some teams and today we're going to take a deeper look at the LaLiga goalkeepers, the situation at each club and some of the key goalkeeping stats which indicate who the best keepers in Spain are.
The guide below is for the 2021/22 season. We have a newer article looking at LaLiga goalkeepers ahead of the 2023/24 season here!
---
LaLiga Goalkeepers 2021/22 – The Situation at every Club
---
Alavés
Number One – Fernando Pacheco
Back Up – 1. Antonio Sivera | 2. Jesús Owono
Fernando Pacheco is the clear Alavés number one and vice-captain. The 29 year old is into his seventh season at the club and has been the undisputed first choice throughout that period. He has started 27+ league games in every season having helped Alavés gain promotion from the Segunda in his first full campaign in 2015/16. 25 year old Antonio Sivera is his backup while the club have recently signed 20 year old Equatorial Guinea international Jesús Owono and he's expected to be with the B team this term.
Athletic Club
Number One – Unai Simon
Back Up – 1. Julen Agirrezabala | 2. Jokin Ezkieta
Despite an at times unconvincing 2020/21 season for club and country, Unai Simon is still the Athletic Club and Spain number one as we head into the new campaign. He was given a couple of extra weeks off following a busy international summer meaning 20 year old Julen Agirrezabala started the first couple of league games before Simon returned on matchday 3 for Athletic's 1-0 win at Celta.
Atletico Madrid
Number One – Jan Oblak
Back Up – Benjamin Lecomte
Jan Oblak is into his eighth season at Atletico Madrid and is the undisputed number one and arguably the best goalkeeper in the world. Mistakes are few and far between for the Atleti shot-stopper who will be Diego Simeone's first choice in both domestic and European matters this season. He has a new back-up with Benjamin Lecomte arriving from Monaco. Last season's reserve keeper Ivo Grbić has left the club to join Lille on loan where he is already seeing more game-time.
Barcelona
Number One – Marc-André ter Stegen
Back Up – 1. Neto | 2. Iñaki Peña
Barcelona were another club to start the season without their first-choice keeper but Marc-André ter Stegen did return on MD3 with Neto returning to the bench. Ter Stegen is expected to start both league and European games again this season with Neto or perhaps even 22 year old Iñaki Peña getting a look-in when the Copa del Rey comes around.
Cádiz
Number One – Jeremías Ledesma
Back Up – 1. David Gil | 2. Juan Flere
Jeremías Ledesma started 32 of Cádiz's 38 league games last season and it looks like he will be the number one for 2021/22 unless there are any serious dips in form or injury issues. David Gil is his back-up while 23-year old Juan Flere has appeared on the Cádiz bench already this season but is expected to mostly feature for the B team.
Celta Vigo
Number One – Matías Dituro
Back Up – Rubén Blanco
Celta Vigo have a new number one for 2021/22 with Matías Dituro, who was on Celta Vigo's books a decade ago, returning to the club on loan from Chilean club Universidad Católica. He's 34 years old but it is a deal with an option to buy. Former number one Rubén Blanco has started the season on the bench but will be hoping to regain his place if Dituro fails to deliver.
Elche
Number One – Kiko Casilla
Back Up – Édgar Badía, Axel Werner
Elche have also opted for a goalkeeping switch to start the new season with Édgar Badía, who started 72 league games across the last two seasons for the club, dropping down to the bench. His replacement is Kiko Casilla, the former Real Madrid keeper, signed on loan from Leeds United. However the goalkeeping situation at Elche got a little more complicated on September 1st when free agent Axel Werner also arrived. The 25 year old was previously an Atletico Madrid player and will also be hoping to compete for a starting berth with Fran Escribá seemingly not fully convinced by either of his existing keepers.
Espanyol
Number One – Diego López
Back Up – Oier
Espanyol are back in the top flight and their first choice keeper remains the vastly experienced Diego López. The now 39 year old continues to be an assured presence for the Catalan team, leaving former Levante keeper Oier having to settle for a substitute's berth. López will turn 40 in November and is only under contract until the end of the current season but don't rule out an extension!
Getafe
Number One – David Soria
Back Up – 1. Rubén Yáñez | 2. Diego Conde
Getafe's regular number one David Soria briefly lost his place last season with Rubén Yáñez starting 10 games for the South Madrid club. A change in coach this summer cast further doubt on who would be first choice in 2021/22 but so far Michel has opted for Soria with Yáñez back on the bench. Getafe have also signed 22 year old Diego Conde who is set to be their third choice this term.
Granada
Number One – Aarón Escandell OR Luís Maximiano
Back Up – João Costa, Ángel Jiménez
Granada is one club where there is real uncertainty around the goalkeeping position this season. Rui Silva was their undisputed first choice but he opted to join Real Betis in the summer. 25 year old Aarón Escandell has started all three matches so far including a 4-0 defeat at Rayo last time out. However new arrival Luís Maximiano, a Portuguese U21 international, has been given the number one jersey and the €4.5m fee and four year contract suggests he isn't going to be sitting on the bench for long. They've also a number of other keepers who have occasionally made the matchday squad.
Levante
Number One – Aitor Fernández
Back Up – Dani Cárdenas
The situation is a bit simpler at Levante where Aitor Fernández continues to be the first choice keeper, although his red card against Real Madrid meant back-up Dani Cárdenas did get a rare start on MD3. Fellow back-up keeper Koke Vegas was on the bench for that match but subsequently agreed to terminate his contract and leave the club on deadline day.
Mallorca
Number One – Manolo Reina
Back Up – 1. Dominik Greif | 2. Leo Roman
Mallorca have started the season very well on their return to the top flight and while he did score an own goal on matchday 1, the only goal Mallorca have conceded so far, Manolo Reina is the long-standing first choice and will continue between the sticks for the duration of the season you'd imagine. The 36 year old is also Mallorca's captain but the club clearly also have high hopes for new signing Dominik Greif. The Slovakian has arrived on a five year contract from Slovan Bratislava and will be hoping to be Reina's long-term successor.
Osasuna
Number One – Sergio Herrera
Back Up – Juan Pérez
At Osasuna, it's Sergio Herrera who has again started as the number one and form-permitting that's likely to continue to be the case. His numbers are very impressive and that will most likely mean a bench role for Juan Pérez who has made 5 starts in LaLiga over the past two seasons. The 25 year old may have to be patient again if he wants fresh opportunities.
Rayo Vallecano
Number One – Stole Dimitrievski
Back Up – Luca Zidane, Iván Arboleda
Luca Zidane started the first game of the season but he was sent off after just 16 minutes at Sevilla. That has enabled North Macedonian international Stole Dimitrievski to reclaim the place that has typically been his in any case in recent seasons. Dimitrievski started on MD2 and MD3 with Zidane on the bench for the 4-0 home win over Granada. Rayo also signed 25 year old goalkeeper Iván Arboleda as a free agent on September 4th. He has won one cap for Colombia and will also arrive with ambitions of challenging for the number one jersey.
Real Betis
Number One – Rui Silva
Back Up – Claudio Bravo, Joel Robles
Real Betis are another club well stacked when it comes to goalkeepers. The arrival of Rui Silva on a free transfer from Granada was one of the best pieces of business we've seen in Spain this summer and he looks like the clear number one in LaLiga. However Betis do have Europa League football to look forward to and it seems likely that veteran Claudio Bravo will compete with Joel Robles for starts in that competition.
Real Madrid
Number One – Thibaut Courtois
Back Up – Andriy Lunin
Real Madrid have a clear number one in the shape of Thibaut Courtois. The Belgian will be first choice in LaLiga and UCL games again this season and that should condemn back-up Andriy Lunin to a lot more bench time. The Ukrainian warmed the bench on over 50 occasions for Los Blancos last term with his only start not exactly one to remember as Madrid crashed out of the Copa del Rey at lowly Alcoyano. Lunin picked up COVID-19 in August but is training again now so Castilla players Luis López and Toni Fuidias will return to reserve team duties having both been named as substitutes at Real Betis last time out.
Real Sociedad
Number One – Alex Remiro OR Mat Ryan
Back Up – Gaizka Ayesa
Real Sociedad signed Australian international Mat Ryan this summer from Brighton but a knee injury has prevented him from playing any part so far. That means we still don't have any clear idea of whether it will be Ryan or last season's number one Alex Remiro that Imanol regards as first choice. Remiro has started the season in goal again and it seems likely he will continue to do so in the short-term at least with Ryan most likely getting a chance to stake his claim in the Europa League once fit enough to do so. 20 year old Gaizka Ayesa has so far had to juggle Segunda Division football with Real Sociedad B, along with substitute appearances in LaLiga.
Sevilla
Number One – Bono
Back Up – Marko Dmitrović
Sevilla have two good goalkeepers in the shape of Bono and Marko Dmitrović, both of whom actually scored LaLiga goals last season! The latter joined from relegated Eibar this summer, replacing the outgoing Tomáš Vaclík as Sevilla's back-up keeper. Last season Julen Lopetegui opted to start with the impressive Bono in both LaLiga and the Champions League but Dmitrović is arguably the strongest back-up option in the league and will certainly keep him on his toes.
Valencia
Number One – Giorgi Mamardashvili OR Jasper Cillessen
Back Up – Jaume Doménech
The Valencia goalkeeping situation was already a slightly complicated one with Jaume Doménech and Jasper Cillessen competing for a starting role last season. Injuries to the Dutchman meant Doménech started more matches but with both men injured at the start of the 2021/22 campaign, new arrival Giorgi Mamardashvili was thrust into an unlikely debut against Getafe on the opening matchday. The 20 year old Georgian was only signed to play for the B team but did so well that he has held onto the jersey and kept the fit again Cillessen out of the team in Valencia's 3-0 win over Alaves just before the international break. Mamardashvili is expected to keep his place for now but Cillessen is unlikely to settle for a back-up role for long while Doménech will also be hoping to get himself back in the mix when he regains fitness.
Villarreal
Number One – Gerónimo Rulli OR Sergio Asenjo
Back Up – Filip Jörgensen
Villarreal is another club where there is a battle on to be the starting goalkeeper. Unai Emery has somewhat surprisingly opted to start Gerónimo Rulli over Sergio Asenjo in the opening three league games. Rulli was the goalkeeper in Villarreal's successful Europa League campaign last term but Asenjo has been the club's first choice in LaLiga for the best part of eight years. Most casual observers of LaLiga would probably support the notion that Asenjo is the superior keeper and he surely stands every chance of winning his place back. At the very least, you'd expect Asenjo to be the club's European keeper when they kick off their Champions League campaign next week.
---
LaLiga Goalkeeping Stats – How do they compare?
---
Below you can find some stats for the current (as of 8th September 2021) LaLiga starting goalkeepers for every club. Most relate to last season's data given we've only had three matchdays so far this term. You can find an explanation of some of the goalkeeper scouting metrics below the table. Stats come via FBREF and Soraredata.
| | | | | | | | | |
| --- | --- | --- | --- | --- | --- | --- | --- | --- |
| Player | Club | Age | Starts (LaLiga 2020/21) | Goals Prevented (LaLiga 2020/21) | Goals Conceded Per 90 Minutes (LaLiga 2020/21) | Over 40 Yard Pass Completion (LaLiga 2020/21) | Sorare Average Score (L15) | Sorare Average Score (L40) |
| Fernando Pacheco | Alaves | 29 | 37 | -2.1 | 1.53 | 51.2% | 39 | 44 |
| Unai Simon | Athletic Club | 24 | 37 | -3.4 | 1.08 | 44.8% | 49 | 49 |
| Jan Oblak | Atletico Madrid | 28 | 38 | +9.8 | 0.66 | 43.4% | 52 | 50 |
| Marc-André ter Stegen | Barcelona | 29 | 31 | -1.0 | 1.03 | 57.3% | 46 | 50 |
| Jeremías Ledesma | Cadiz | 28 | 32 | -5.2 | 1.41 | 39.7% | 42 | 42 |
| Matías Dituro | Celta Vigo | 34 | – | – | – | – | 49 | – |
| Kiko Casilla | Elche | 34 | – | – | – | – | 52 | – |
| Diego López | Espanyol | 39 | – | – | – | – | 48 | 44 |
| David Soria | Getafe | 28 | 29 | +1.5 | 1.11 | 39.9% | 46 | 45 |
| Aarón Escandell | Granada | 25 | 5 | +1.6 | 1.6 | 33.6% | 45 | – |
| Aitor Fernández | Levante | 30 | 29 | -3.2 | 1.52 | 37.6% | 42 | 44 |
| Manolo Reina | Mallorca | 36 | – | – | – | | 44 | 44 |
| Sergio Herrera | Osasuna | 28 | 32 | +5.7 | 1.22 | 46.5% | 55 | 51 |
| Stole Dimitrievski | Rayo Vallecano | 27 | – | – | – | – | 40 | – |
| Rui Silva | Real Betis | 27 | 31 | -3.2 | 1.72 | 37.5% | 36 | 45 |
| Thibaut Courtois | Real Madrid | 29 | 38 | +2.8 | 0.74 | 38.7% | 52 | 54 |
| Alex Remiro | Real Sociedad | 26 | 38 | -4.6 | 1.00 | 41.4% | 48 | 48 |
| Bono | Sevilla | 30 | 33 | -0.2 | 0.85 | 47.5% | 51 | 54 |
| Giorgi Mamardashvili | Valencia | 20 | – | – | – | – | 52 | – |
| Gerónimo Rulli | Villarreal | 29 | 2 | -1.2 | 2.0 | 46.9% | 48 | 53 |
Goals Prevented – This is a calculation where the actual number of goals allowed is subtracted from the post shot xG. Positive numbers suggest the goalkeeper is saving more shots than would be expected and negative numbers do the opposite. Own goals are not included in these calculations. It's one of the best indicators of goalkeeper performance.
Over 40 Yard Pass Completion – This is one of the best indicators as to how good a goalkeeper is at passing the ball. Simple pass completion data tends to be skewed favourably towards players in teams who play patiently out from the back. The Over 40 yard pass completion % better demonstrates which keepers are stronger at playing more ambitious passes and have greater accuracy on their longer balls.
Sorare Average Score – These are overall scores (0-100) based on the Sorare scoring matrix. While heavily influenced by clean sheets, other factors such as passing accuracy and the number of saves are taken into account. L15 & L40 refer to their last 15 & last 40 eligible games in all competitions, for club and country. Scores are only listed if players have played at least 30% of matches during that period.
While there are a few surprises in the data above, some things jump out. Firstly, Jan Oblak's stats certainly back up his reputation as the best in the business. He prevented 9.8 goals according to these figures, by far the best record in LaLiga and undoubtedly a major factor in Atleti's title triumph. To put it another way, with an "average" goalkeeper between the sticks, Atleti might have conceded 35 rather than 25 goals in LaLiga last season – a huge difference.
A slightly more unheralded keeper who really stands out too is Osasuna's Sergio Herrera. Only Oblak could better his GP tally of +5.7. He also ranks very well on the Sorare scoring matrix with the highest L15 score of any current starting LaLiga goalkeeper. That's not easy to do in a mid-table team although Osasuna do have a knack for keeping clean sheets.
The likes of Thibaut Courtois also clearly rank amongst the best LaLiga goalkeepers. However several of Spain's European participants may be hoping for slightly better numbers from their keepers this season. Marc-André ter Stegen is undoubtedly a world class performer at his best, but he didn't have his best campaign in 2020/21. Real Sociedad's Alex Remiro and Real Betis' Rui Silva also have slightly disappointing figures, although in the case of the latter, they mostly relate to his time at Granada last season.
In terms of ability with the ball at the feet, Marc-André ter Stegen unsurprisingly does rank as the best number one in LaLiga last season in terms of his passing accuracy. Fernando Pacheco, Edgar Badia and Jaume Domenech were the only other regular starting keepers to average over 50% completion on their longer passes. Sergio Herrera also again ranks well in this category, particularly when you consider his average passing length was the 4th highest in the league (amongst regular starting keepers).
---
Read More: LaLiga's Best Midfielders
Follow @SorareLaLiga for more analysis on LaLiga players.
---