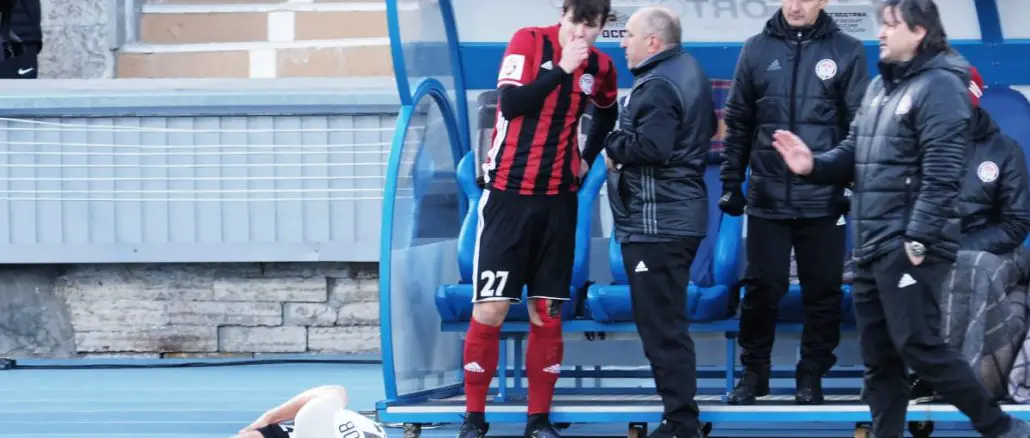 Sorare is a young and evolving market. While it's getting harder for new users to jump onboard on a smaller budget, the good news is that there are still many different methods and strategies that all managers can use to find an edge on Sorare.
It's quite a curious platform in many respects in that Sorare users consist of both fantasy football enthusiasts and NFT collectors. A lot of the big money on the platform right now comes from people who believe strongly in the concept of NFTs but aren't necessarily experts on football/soccer and in some cases aren't even that interested in it.
Sorare is one of the most exciting NFT projects in the world right now, so it's no surprise that people without much background in the sport have got involved. However if you really want to find an edge on the market, having a strong football knowledge is still clearly very important. That doesn't mean to say you have to know everything about the many different leagues and clubs on Sorare. Even if your all-round knowledge is patchy at best, there are still a number of strategies that you can use to find an edge on the vast majority of Sorare users.
DISCLAIMER – This post features affiliate links to Sorare.
---
5 ways to find an edge on the market on Sorare
---
Specialise in a League
At the time of writing, there are 23 leagues covered on Sorare spread across four different continents. While there are some advantages to having players from a number of different leagues, there's a strong argument to be made that it's better to really focus on football in at most one or two regions or countries.
The only leagues with full coverage in terms of licensed clubs are the MLS in North America, the Belgian & Dutch leagues in Europe, and the Japanese and Korean leagues in Asia. If you happen to be from one of those countries or be a strong follower of one of those leagues, straight away you should be able to find a genuine edge on most managers on Sorare.
With tournaments free to enter, a lot of managers try to build collections that enable them to enter all the available leagues. However even those dedicating many hours a day to the platform, will struggle to keep on top of all the goings on at all the different clubs. That task will only get harder as Sorare continues to grow and more clubs and leagues are added.
By deciding to specialise in one league, it's relatively easy to keep up-to-date with all the major events at each club. That should put you in a position to react faster to developments, pick better teams, make the right decision in terms of who to use as captain and of course make smarter trades than your average manager.
You can go even further by making a certain position in a certain league your niche. For example, goalkeepers are generally the most expensive players on Sorare but that can also provide really lucrative trading opportunities if you are monitoring every goalkeeper in your league closely. This should enable you to make more educated guesses as to which ones are in danger of losing their places and which back-up keepers (usually very cheap) could get the chance and potentially explode in price.
Know your Team!
Perhaps the easiest way to find an edge on Sorare is to know your own club's players inside out. That obviously depends on your team being on the platform and many currently aren't, but if you're one of the lucky ones, then there's no reason why you can't use your knowledge of your own club to your advantage. That's particularly true if you support a team that isn't one of the European giants such as clubs like Liverpool, Bayern Munich and Real Madrid which most managers have some awareness of regardless of their allegiance.
Assuming you are watching all your team's games and keeping an eye on any news stories, you should be in a much better position than most to spot over or under-valued players on Sorare. You should also have a better idea of which players are in danger of losing their places and which fringe players are likely to get chances and potentially nail down a starting role.
There is a huge amount of short-termism on Sorare with player values often largely defined by their average points scores over the last 15 or even just last 5 games. Therefore you can make some significant profits by buying players just before they hit form.
The most likely flaw with this strategy is that your judgement may be clouded by your own bias. Trying to be objective when it comes to your own club isn't easy and you can fall into the trap of getting excited about players that simply aren't going to have much demand on the wider market.
Matchday Trading
Matchday trading isn't as easy on Sorare as it is on some other football trading or betting platforms. The basic principle of matchday trading largely comes down to an ability to react quickly to pre-match or on-pitch events. It's essentially fastest finger first but on Sorare even if you get that key piece of team news or see that a little known player is having a great game, you may not necessarily be able to take advantage.
That's because it's often difficult to buy players with one click at a good price. Essentially you need another manager to have listed the player of interest at a reasonable price prior to the game and left that offer there. If that's the case and for example you notice a player making a surprise start or having a cracking game, you can buy the card and often flip it very quickly for a profit or hold the card for your collection having got in at a good time.
Despite the limitations, trading lineup announcements can certainly still be an effective strategy. Twitter is generally the best place to go for starting XI announcements. Follow the official club accounts which usually release their team's lineup between an hour and two hours before kick-off. By comparing the starting XI to recent matches, you might be able to find the odd unexpected starter that can be bought cheaply on Sorare.
It is though important to consider whether that player is getting a chance because of injuries/suspensions, for rotation reasons or whether the manager has simply decided that he has earned his opportunity in the starting XI.
Trade the Transfer Market
One of the limitations to Sorare as a concept is that there's not a great deal of fun to be had when there is no football on. While the Asian and American leagues will largely cover the off-season in Europe, international weeks and summer breaks will leave some managers scratching their heads with little to do besides scouting and planning ahead for the new campaign.
The two main transfer windows in Europe at least are in January and during the summer with speculation starting well before. While a large percentage of the transfer rumours in the media can be taken with a pinch of salt, if you're able to recognise which rumoured deals have some substance to them, it's possible to buy and sell cards on Sorare with upcoming transfers in mind, and make a nice profit.
There are many dirt cheap cards (0.02 Eth or less) on the market right now of players who simply aren't playing much for their current clubs and are likely to move on in the summer. While buying cards with potential transfers in mind can be a risky strategy, the rewards are also potentially huge if it comes off and a transfer goes through that is clearly going to be a positive in terms of the player's So5 scores and overall playing time.
Once you've found some potential targets in terms of players who might be prime candidates for an upcoming move, in order to find an edge you may want to use tools such as Google News and NewsNow to monitor any breaking stories. Transfermarkt is also useful for seeing when contracts are up.
It is though really important to understand how a transfer might impact on a player's Sorare value. It's not quite as intuitive as you might think. For example a top J-League player getting a big move to a club in Europe may be great for that player's career but his Sorare value would most likely fall. That's because he may all of a sudden find himself struggling to break into the team at his new club and his So5 scores would most likely drop off due to being in a more competitive division.
Become an Injury Expert!
Again, given the short-term nature of life on Sorare, you can often find value simply by buying the cards of injured players who are nearing fitness again. There's nothing like a row of DNPs to turn Sorare managers off a player, but if you know that he will soon be fit and are confident he will quickly regain his starting role, there's often profit to be made.
To really gain an edge on the market, you may want to create a spreadsheet with a list of injured players in a few leagues of your choice and their likely return dates. For the bigger leagues, you can often get that information from sites such as sportsgambler and whoscored. If you're following LaLiga, we have team news and predicted XI's for every game in our match previews.
For the smaller leagues, you may need to do a bit more research, either by translating local news reports or following the clubs' social media updates. There are also a few Sorare managers and accounts that provide injury and team news updates for the leagues they specialise in. Examples include sorarejapan and macaye.
Better known players will most likely start to rise in value as soon as they are nearing a return so you will need to experiment a bit and find the optimum time to buy cards. A bit of patience may also be required once they return to action as it can take a bit of time for those Last 5 and Last 15 averages to rise again which is what ultimately will cause their values to rise.
---
This is by no means a complete list of ways to find an edge and we have other posts featuring more Sorare tips. Right now there are plenty of ways to do it, but as the platform matures, some of these strategies may become more difficult and you may need to find more creative ways to find your niche on Sorare.
If you have any questions or want to discuss anything in this article, you can get in touch on Twitter – @sorarelaliga.