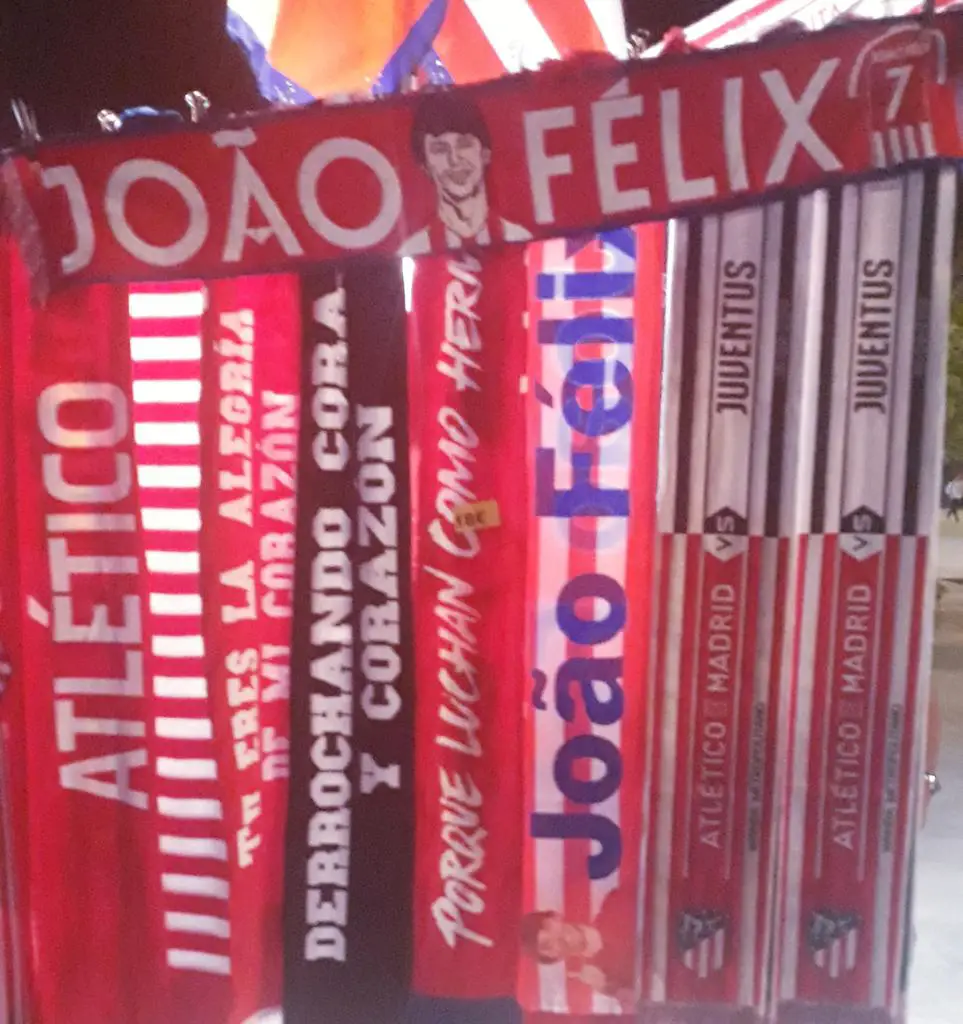 The transfer window in Spain finally shut on Monday evening with a flurry of late activity. Most of the deadline day moves were loan deals although a few permanent transfers did get through including the departure of Keylor Navas to PSG and Valencia's signing of young full-back Thierry Correia. Both players moved for €15m while Javier Hernández's switch from West Ham to Sevilla was the third biggest deal of the day at €7.75m.
The Summer Transfer Window in Numbers
Below are some of the main facts and figures from the summer transfer window involving Spanish top flight clubs only. We have used Transfermarkt as the source for all fees – but note that many transfers are reported differently by different media outlets and sometimes even the clubs involved will quote different figures depending on how the deal is structured.
Total Spend by La Liga Clubs – €1,319,620,000
A total spend of well over a billion Euros was a new record for La Liga in one transfer window. Real Madrid were big early spenders while the Antoine Griezmann and João Félix deals quickly pushed the total spend to record highs. However there were also a number of muted transfers that didn't go through with the likes of Neymar, Paul Pogba and Christian Eriksen all ultimately staying in England to prevent that figure racing up past €1.5bn.
Total Spend by the 'Big Three' – €806,000,000
The first magical night for @AntoGriezmann at the Camp Nou ✨ pic.twitter.com/HMRET0CEtd

— FC Barcelona (@FCBarcelona) August 25, 2019
Barcelona, Real Madrid and Atletico Madrid forked out a massive €806m in this transfer window. That accounted for 61% of the money spent by La Liga clubs with the other 17 sides spending just under €514m. A large chunk of that money was spent by Sevilla who forked out almost €159m on new players.
Total Money Recouped by La Liga Clubs – €1,026,720,000
Spanish top flight clubs also recouped over €1bn during this transfer window so when you boil it down, the total net spend is less than €300m which averages out to under €15m per club. Take away Barcelona and Real Madrid and that total net spend for the league reduces to just €17m (less than €1m per club on average). Therefore it's safe to say that while the smaller clubs are packing a bit more of a financial punch these days, we are still some way off the situation in the Premier League where mid-table and bottom half sides are capable of spending huge sums on individual players.
Biggest Spenders – Real Madrid (€307.5m)
Real Madrid were the biggest spenders in this transfer window with Barcelona (€255m) and Atletico Madrid (€243.5m) not far behind. Los Blancos were quick to splash the cash with the likes of Eden Hazard, Luka Jovic, Éder Militão and Ferland Mendy all signing for in excess of €40m.
Lowest Spenders – Athletic Club (€0m)
Athletic were the only club who didn't spend any money this summer with the club's famous 'Basque only' policy always a factor in their dealings. They did at least manage to avoid losing any of their biggest assets this summer with Iñaki Williams putting pen to paper on a staggering nine year deal. The next lowest spenders were Real Valladolid who only signed one player on a permanent deal – Pablo Hervias for €1m from Eibar.
Most Money Received from Sales – Atletico Madrid (€313.1m)
Much was made of Atletico Madrid's refusal to offer new longer term contracts to their ageing defenders which resulted in Diego Godín, Filipe Luis and Juanfran all leaving for free. However they did manage to bring a huge cash influx with the sales of Antoine Griezmann, Rodri, Lucas Hernandez and Gelson Martins alone generating a whopping €300m which they've mostly reinvested in the team. Barcelona were next in this category with €156.4m coming in as Jasper Cillessen, Malcom, Andre Gomes, Paco Alcacer and Denis Suarez all departed while they also received an €8.5m loan fee from Bayern for Philippe Coutinho.
Most Expensive Signing – João Félix (€126m)
Os 10 jogadores mais caros dessa janela de transferências:

1⃣ João Félix: €126m
2⃣ Griezmann: €120m
3⃣ Eden Hazard: €100m
4⃣ Harry Maguire: €88m
5⃣ Lucas Hernández: €80m
6⃣ Nicolas Pépé: €79m
7⃣ Lukaku: €77.9m
8⃣ De Ligt: €75m
8⃣ De Jong: €75m
? Rodri: €70m pic.twitter.com/46qXpOMXmj

— Mundo da Bola (@InfosFuteboI) September 3, 2019
At €126m, João Félix was the most expensive signing by a La Liga club in this transfer window. However there were a couple of others that went close with Antoine Griezmann moving to Real Madrid for €120m and Eden Hazard arriving at the Bernabeu for €100m. Again, the exact figures may ultimately vary depending on add-ons and how successful the players go on to be. Those three deals were also the most expensive anywhere in Europe this summer with Harry Maguire's transfer to Manchester United the next highest.
Most Signings – Mallorca & Leganes (14)
For this we've not included players who have been bought and then sold or bought and immediately loaned out. Mallorca and Leganes therefore both top the list for most signings with 14. However in terms of 'new' arrivals those figures are much lower given both clubs have been very active in terms of re-signing players who they had on loan last season. In terms of the highest turnover of players, Sevilla come out clearly on top with 13 new signings, none of whom were at the club last season.
Read more – How history offers hope to the newly promoted teams
Biggest Net Spenders – Real Madrid (€177.5m)
Unsurprisingly Real Madrid were the biggest net spenders. While Mateo Kovacic, Marcos Llorente, Raul de Tomas, Theo Hernandez and Keylor Navas all left for €15m+ fees, they failed to find a buyer for Gareth Bale or James Rodriguez, two of their biggest earners. That in turn made it difficult for the club to finance any move for Paul Pogba or Neymar and overall it will go down as a mixed window for Los Blancos although as always the proof will ultimately come on the pitch. Barcelona finished with a net spend of €98.6m while Sevilla also spent over €50m more than they recouped.
Biggest Net Profit – Atletico Madrid (€69.6m)
Extraordinarily given Atletico Madrid smashed their transfer record on João Félix, the third most expensive player of all time, they still managed to end up with the largest overall transfer profit of any club in La Liga. Villarreal and Espanyol also clocked up net transfer profits of over €40m. In the case of the Yellow Submarine, there was perhaps some need to balance the books after a well below par campaign starved them of the revenue European football brings. However Espanyol are in the Europa League for the first time in 13 years and of all the clubs in La Liga, they look to have had the worst summer with Borja Iglesias and Mario Hermoso following coach Rubi out the door. Matías Vargas and Fernando Calero have been their main additions but it feels as though they needed to do more.
| | |
| --- | --- |
| Club | Net Transfer Spend (€m) |
| Real Madrid | -177.5 |
| Barcelona | -98.6 |
| Sevilla | -57.6 |
| Valencia | -30 |
| Real Betis | -26.3 |
| Leganes | -19.5 |
| Osasuna | -13.5 |
| Real Sociedad | -11.8 |
| Levante | -8.8 |
| Mallorca | -7 |
| Granada | -7 |
| Getafe | -6.8 |
| Celta Vigo | -3.3 |
| Athletic Club | 0 |
| Real Valladolid | +7 |
| Alaves | +7.2 |
| Eibar | +9.9 |
| Villarreal | +40.2 |
| Espanyol | +40.5 |
| Atletico Madrid | +69.6 |
How do La Liga Figures compare to the Premier League & Serie A?
Much has been made about how La Liga was on course to outspend the Premier League this summer. However, with all major European windows now shut, that ultimately was not the case.
Premier League clubs total spend came to €1.55bn, over €200m more than the equivalent figures in La Liga. In terms of net spend the gap is even greater with Premier League clubs spending €732m more than they recouped compared to a net spend of less than €300m in La Liga. Even if Real Madrid had pulled off a late mega-deal for Paul Pogba and Barcelona had signed Neymar, it still would have been touch and go.
A closer comparison is between that of La Liga and Serie A. Italian top flight clubs forked out €1.18bn on new signings, marginally less than Spanish clubs. However their net spend was in fact greater (€328m) with Serie A clubs managed to recoup less money from player sales.
Therefore as was the case last season, La Liga's net transfer spend this summer was only the third highest in Europe, again behind the Premier League and Serie A.