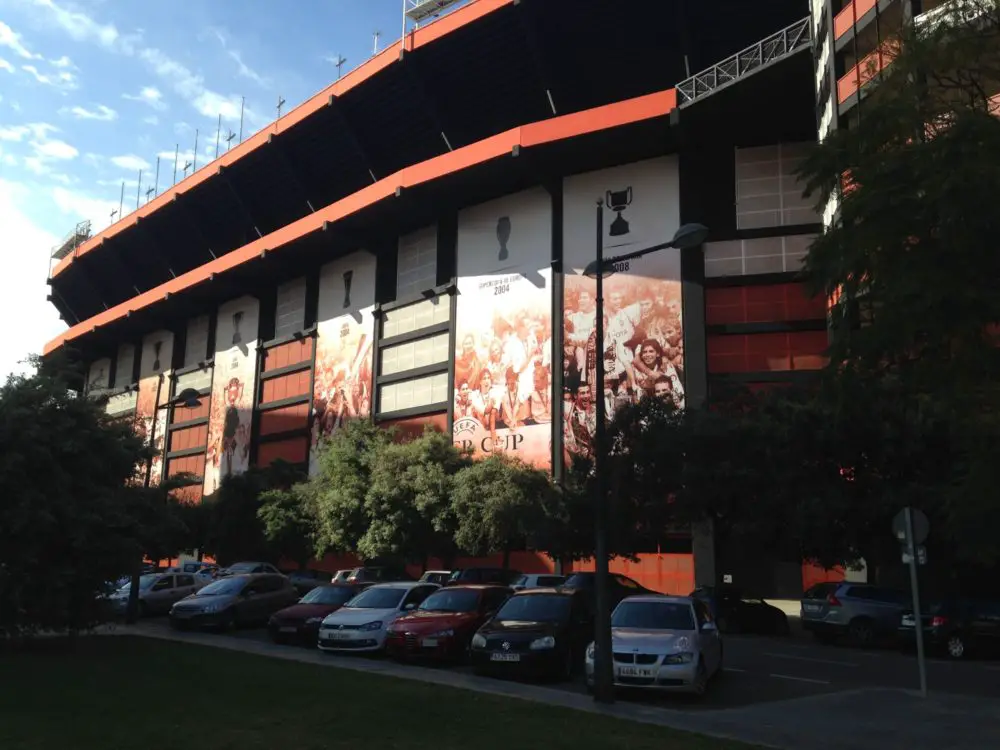 The top end of La Liga has had a very familiar feel over the past few years. For seven straight seasons, the top three has consisted solely of Barcelona, Real Madrid and Atlético Madrid. To some extent that is testament to the consistently high standards Atleti have set, which has guaranteed their status as at the very least, the best of the rest.
Contrary to popular belief though, La Liga hasn't always been such a closed shop. The 20th century ended with three seasons that saw seven different teams feature in the top three. The likes of Mallorca, Depor, Villarreal and Sevilla have all finished in the top three since the turn of the century however you have to go back to Valencia in 2011-12 for the last team outside of the loosely termed 'big three' to manage it.
The domination has extended to the Copa del Rey which was also won by either Barcelona or one of the Madrid clubs in every year between 2011 and 2018. However Valencia's victory over Barcelona in Seville at the end of May finally ended the streak and could just be a sign that the monopoly may be coming to an end.
Seven Years of the 'Big 3'
? | Captain Lionel Messi lifting FC Barcelona's 26th La Liga trophy pic.twitter.com/sHTAOeXaZj

— Culé Source (@CuleSource) April 27, 2019
2012-13 – 1st Barcelona, 2nd Real Madrid, 3rd Atlético Madrid, 4th Real Sociedad
2013-14 – 1st Atlético Madrid, 2nd Barcelona, 3rd Real Madrid, 4th Athletic Club
2014-15 – 1st Barcelona, 2nd Real Madrid, 3rd Atlético Madrid, 4th Valencia
2015-16 – 1st Barcelona, 2nd Real Madrid, 3rd Atlético Madrid, 4th Villarreal
2016-17 – 1st Real Madrid, 2nd Barcelona, 3rd Atlético Madrid, 4th Sevilla
2017-18 – 1st Barcelona, 2nd Atlético Madrid, 3rd Real Madrid, 4th Valencia
2018-19 – 1st Barcelona, 2nd Atlético Madrid, 3rd Real Madrid, 4th Valencia
Barcelona, Real Madrid and Atlético Madrid have been not just at the pinnacle of Spanish football but the very top of the European game over the past seven seasons, so it's not necessarily testament to the weakness of the rest of the division that no side has managed to break into the top three. However the gap between 3rd and 4th has certainly closed in recent years. In 2015-16, 4th placed Villarreal were a distant 24 points behind Atleti in 3rd. That void has been seven points or fewer in each of the past three seasons.
The reason for that, this season at least, was the failure of Real Madrid who ended the campaign with their worst points tally in seventeen years. There wasn't much to choose between the cluster of teams beneath with Valencia, Getafe and Sevilla jostling for the final Champions League place until the very final day. However Los Che increasingly emerged as the cream of the crop, deservedly grabbing 4th and they would almost certainly have finished above Real Madrid had they not taken until January to really get going.
Read more – Is this a Real Madrid season review?
Copa del Rey Win a Platform for Valencia
VALENCIA WIN THE COPA DEL REY ⚠

Barcelona's dream of the double is over.

? 2-1 ??

Reaction: https://t.co/Y03EqYIpd7 pic.twitter.com/nVLosZJ4H6

— BBC Sport (@BBCSport) May 25, 2019
This isn't the first time in recent years that Valencia have looked to be on or at least close to the standard being set by the top three. They only finished a point shy of Atleti in 2014-15 and put a much more complete league campaign together in 2017-18. However this time around they have a very tangible platform from which to build in the shape of shiny trophy clinched thanks to a performance full of energy not to mention quality against Barcelona in the Copa del Rey.
On a memorable evening in Seville, the likes of Carlos Soler really came of age with a virtuoso display on the right flank. Francis Coquelin looked the part in midfield on a night when both strikers converted chances they might have missed earlier in the campaign. Through into the mix some explosive performances over the final few months of the season from 22 year old Goncalo Guedes plus the emerging talents of teenagers Ferran Torres and Lee Kang-in, and there's plenty of reason to think the future looks bright for Los Che.
With both Madrid clubs and to some extent Barcelona set for transitional summers and perhaps seasons, there is a clear window coming up where Valencia have a chance to shake things up and re-establish themselves as one of the dominant forces in Spanish football.
Where can they improve?
The chances of Spanish forward Rodrigo Moreno, 28, joining Barcelona from Valencia have increased significantly. (Sport – in Spanish) pic.twitter.com/nuNxPxSh2g

— sefa sports updates (@Sefa_sports) June 3, 2019
Valencia were unbeaten in three matches against Barcelona this season, some feat in a season when the Catalans were again by some distance the dominant force in La Liga. Those performances indicate that Marcelino's formula is one that can deliver results, even against the very best sides.
However unquestionably Valencia need to be much more clinical next season from day one, if they are to seriously threaten the current elite. Rodrigo Moreno is currently being strongly linked with a move to Barcelona but with just eight goals in La Liga this term, he was for much of the season part of the problem rather than the solution. While he was a key man towards the end of the campaign, Valencia might be wise to consider any offer that comes in for the 28 year old and use the funds to reshape their strike-force over the summer months.
With skipper Dani Parejo finishing up as their top league scorer with just nine goals, it's clear they need greater firepower. However their most striking necessity is that of the arrival of a forward who can not only score goals but also hold the ball up and act as something of a target-man. A return of just seven wins in La Liga at the Mestalla was pitiful given the quality they possess and their natural counter-attacking style was clearly less effective against teams who showed up in Valencia with the intention of taking a point from the game.
Elsewhere there are few problem areas. The midfield is a strong one and already has depth to it with the likes of Daniel Wass, Geoffrey Kondogbia and youngster Ferrán Torres struggling for regular starts. Defensively, Valencia have made giants strides forward under Marcelino with just 35 goals conceded last term in La Liga, compared to 65 two seasons ago under the stewardship of a combination of Pako Ayestarán, Cesare Prandelli and Voro.
Read more – Five La Liga Players with Low Release Clauses
A Bright Future for Los Che?
Valencia celebrated 100 years of existence on Monday and I spoke to their president Anil Murthy about plans for the future, competing with Barcelona, Real Madrid and Atleti, plus the Nou Mestalla project… https://t.co/7xamwpfv1l #VCF #VCFCentenari #Valencia pic.twitter.com/GN4nDI5xYe

— Ben Hayward (@bghayward) March 20, 2019
Those times must seem like distant memories already for Valencia fans, who have genuine reason for optimism moving forward. Key to all this has been their increasing ability to make better decisions off the pitch, not least when it came to keeping faith with Marcelino, whose position was starting to look precarious during the winter months.
Moves are even in place for the restart of the construction of their new stadium which had become a symbol of the club's stagnation. Spanish football is invariably a better place when there is a strong Valencia and the current 'big three' may have a fitting rival next season and beyond.
---
Follow La Liga Expert on Twitter | Like us on Facebook
---
Article via Mark Sochon – Contact: marksochon(at)hotmail.co.uk | @marksoc1 on Twitter