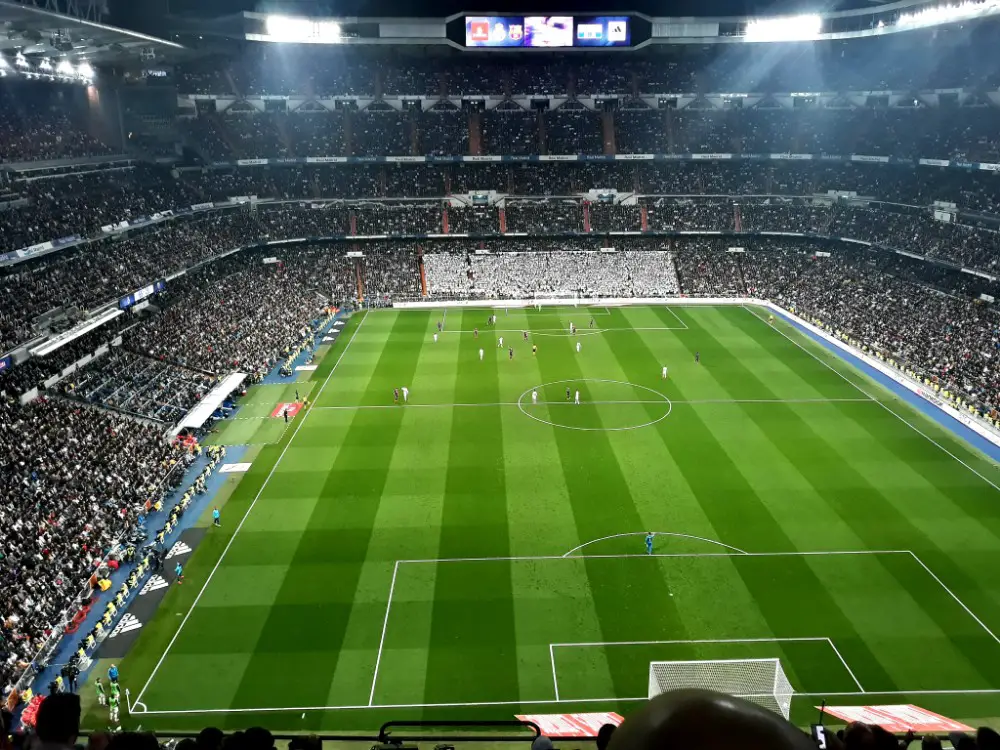 This was nearly going to be about what is to be expected around this time of year, it was nearly a season review. It was so close to being a posthumous examination of Real Madrid; the operating table had the body of the King ready, eyes closed, neatly dressed. All that was left to do after this long struggle of the 2018/19 season was file the 'Cause of Death' report. Ajax had felled the King in March, but the wounds on its now decomposing corpse were clear to see from the start of the campaign; hastily bandaged over, plasters had covered deep gashes that ultimately led to the loss of life in the beast. Was Real Madrid's downfall due to death by a thousand cuts or poor preparation before battle? Nobody is quite sure. What is known, though, is that this season does not allow for a standard Real Madrid season review.
In a certain sense, Madrid's season had started before it had even begun. With the start of the World Cup came the end of Lopetegui as he learnt that the grass is not always greener on the other side – a memorable qualification campaign proved to be the highlight of his World Cup adventure. The former goalkeeper had experienced national management at a range of youth levels and his decision to go with some younger faces in order to maintain Spain's signature identity was met with a raucous celebration. In Lopetegui's defence, it cannot be forgotten that it was widely thought it could have been the year of the Roja resurgence. It was not to be, and a poorly managed leak of the news within the squad that the Basque had signed for Madrid (and would join after the tournament had ended) meant the new RFEF President Luis Rubiales had no choice but to let him go.
Back to Real Madrid: Lopetegui's sacking was followed by Lopetegui's sacking (that is not a typo); Solari's suit came and didn't come back but neither did Zidane's turned up jeans – and remember how they made everything look like it was going to be OK. The past 3 seasons have seen Real Madrid stand tall on the Sierra de Guadarrama, megaphone in hand pointed towards the whole of the continent, reminding people that nobody does Europe like them. Now though, this version of Real Madrid has dived straight into the gushing fountain at Cibeles to refill the water guns on top of the clown car, reminding the continent that nobody does catastrophes like them either.
The two events which bookend an unmeasurable number of comedy gag DVD's on classical Real Madrid shenanigans must pose possible starting points if this is to in fact be a season review. Maybe Lopetegui's impeccable execution of how a bad tenure at Real Madrid should go is the highlight: start under controversial circumstances; explain at your presentation "how it is the happiest day of your life"; show early promise with a change of style but ultimately fall short after a lack of leadership with senior squad members; culminate in a catastrophic defeat in El Clásico. Kudos to Julen Lopetegui, it turns out, his research was rigorous; maybe the reason he could never implement his tactics before November was because of his desire to watch every single DVD and read every handbook cover to cover on how to include all the classic elements of failure at Real Madrid – and that is no mean feat.
History told us that Lopetegui was always going to be the Court Jester that took the blame and when he did, a collective shrug of the shoulders was the standard reaction. We should then count ourselves lucky, as when Ancelotti left in 2015 we – including Florentino Pérez, the man who holds the rope of the guillotine – were left with facial expressions similar to that seen on post dental surgery patients. A limp jaw was all Real Madrid fans could put together, so this time the very fact some could articulate themselves enough to mount a case for his dismissal perhaps proves that the writing needed to be on the wall. Of course, more factors than fan unrest put Lopetegui's position under threat – one being the shiny elephant that was never in the room.
Vinícius Júnior is perhaps then the star of the Real Madrid season review. Maybe in 5 years' time fans of the game look back and say how this season was right for him in so many ways, how Santiago Solari's inclusion of Vinícius came at just the right moment and how his injury made sure he didn't get burnt out. This is all true, but right now that conclusion has not been made. We cannot time travel; light cannot be outpaced and even if it could be, we would be forced by the sheer weight of Real Madrid fans to move backwards, because we all know who they wish they had.
Perhaps ironically, the one person who can both define and be defined by this season is the one person who is not here. Cristiano Ronaldo left and he took his magic with him. I don't know who started the rumour that the rest of the squad would chip in with the goals statistics he put neatly in his rucksack before heading off to Italy but it definitely didn't reach the squad at Valdebebas. Nothing spreads faster than a lie but it must have stopped off for some tapas and a caña around Vicálvaro and gotten lost somewhere. Marco Asensio, Isco, Gareth Bale, Lucas Vázquez all haven't done enough this year and despite Cristiano Ronaldo not being on course to win the Capocannoniere (Italy's Top Goal-scorer ward), it was clearly more than goals he brought to the squad.
And that is maybe the reason that this review cannot yet exist. This season, however much you seek to find the golden nugget around which everything else can be defined, does not and will not exist until next season. Yes, Zidane is back but the squad is in football purgatory, waiting anxiously as MARCA and Diario AS talk about anything other than the football played on the pitch. This season will have to be defined as "the season before" whatever happens next year. Think Ancelotti in 2015: manger of the season after the famous La Décima success and before the first of the Zidane triple header of Champions League titles.
Whatever happens next season will define this one; Real Madrid will look to rekindle its mystical spirit, megaphone and European crown with Zidane at the helm. And maybe this season review will finally be able to be written.
---
Article via Joe Brennan – Contact: @j4brennan on Twitter