There are an enormous number of football prediction sites and services these days, both on the web and social media, both free and premium. Amongst the minefield of what often isn't the most trustworthy of industries, there are a few gems and in this post we'll try to point you in the direction of the best football tipsters. We also have some tips for what qualities you need to look for in a good tipster.
There are many places where both amateur and professional tipsters place their betting picks. In our opinion, the best free football prediction site is Tipstrr. It's totally free to join and while there are some premium tipsters, many people (including LaLiga Expert!) post tips there that are accessible by everyone at no cost. 
As well as being easy and intuitive to use, Tipstrr's main advantage to the punter is that it tracks every single tip, records the profit and loss of every tipster and offers all kinds of charts, graphs and analytics that will enable you to get a clear picture of how successful they are and on what leagues and markets they are most profitable. In short, there is no hiding place for bad football tipsters as it's very transparent. Here are some of the best football tipsters on the platform:
Note – This post was written in November 2020 and profit/loss figures may be different now.
Best Professional Tipsters
Deciding whether or not to pay for a premium tipping service is very much a personal decision and it's not for everyone. If you only place a relatively small number of low-stake bets each month, then the cost of paying for a premium service is unlikely to make much sense for you. 
However if you're a bit more active and can afford the extra cost of paying for the services of a professional tipster, then it can prove a very wise investment if you pick a good one. Here are some of the best options: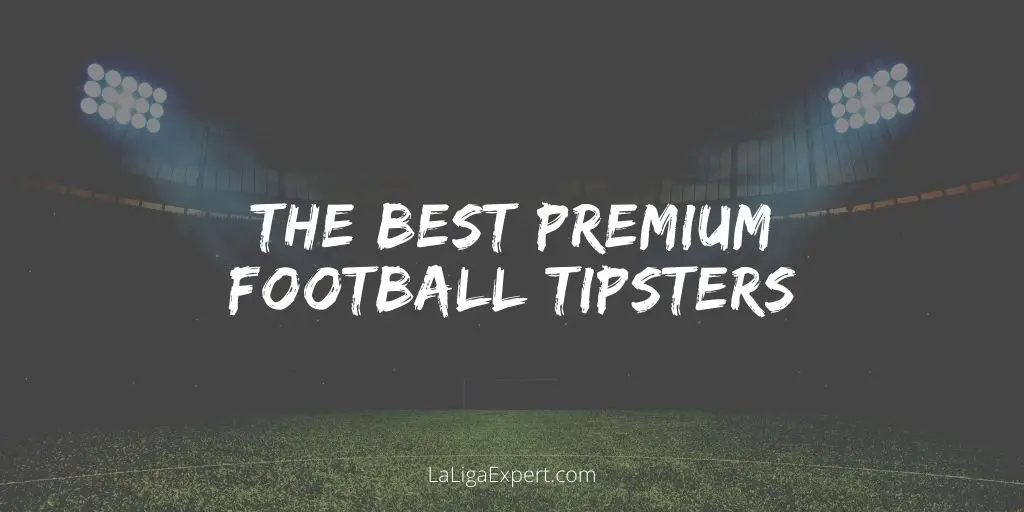 weBET Football World
These guys are the most highly rated premium football tipsters on Tipstrr and they've been performing consistently for close to two years now with a cumulative profit of 3830 units at the time of writing (17th November 2020). While not a complete indicator of future performance, the longer a tipster has been delivering results, the more confident you can be that they are very good at what they do.
They are also red hot right now with 699 units of profit in the space of just over a fortnight at the time of writing, just two months on from their most successful month to date (September 2020).
MrBwino Premium
MrBwino Premium has recorded the highest ROI of any professional on Tipstrr over the past twelve months. He is a lot more selective than many of the bigger tipsters with just 166 tips over the past twelve months, averaging out at one every two or three days. 
It's a strategy that is clearly working with MrBwino recording an impressive 58% strike rate over that period at average odds of 2.03. He has been posting betting picks on the platform since way back in 2016 too with an all-time profit of 1877.50 units.
asenlv
In contrast to MrBwino, asenlv is a much more regular tipper and that may suit anyone who regularly tries to find the best tip of the day and is looking for some assistance from a pro.
He has posted the highest all-time profits of any premium soccer tipster on the platform and is closing in on a huge 14,000 units of profit in the space of just two years. The favoured markets of asenlv are 1X2, Over/Under, Asian Handicap & Both Teams to Score.
Best Free Football Tipsters
As you might expect, the best free football tipsters rarely have the same kind of records as the professionals. In fact, only seven on Tipstrr have a positive ROI of those who have posted over 200 tips in the last twelve months. One of those is our All Competitions Port* (where we place tips for Segunda Division and European matches) but we're not going to blow our own trumpet too much. Instead you may want to check out these two free football tipsters who have superior ROI's over the same period:
*February 2021 Update – We've since made this a premium account (sorry!)

WeekInWeekOut
This account has a seriously impressive return of just over 13% on football tips in the last year. They tend to go for slightly longer shots than most with average odds of 3.19 but they've still managed an excellent strike rate of 39% on football over the last 12 months.
WeekInWeekOut has only been posting tips on Tipstrr since January 2020 though so the account doesn't have the long term proven track record that some of the premium ones boast. Either way, they are certainly one to keep an eye on for anyone looking for the best football tipsters that don't charge for their tips heading into 2021.
Little John
Little John may have had more losing than winning months but a few really strong periods have seen him register a profit of over 400 units over the past 12 months. He was particularly strong during June 2020, reading games and the situation better than the bookies as football returned behind closed doors in both Europe and the Americas.
Recent results have been less encouraging but November has been a strong month so far for Little John and it's another free tipster to monitor.
3 Things to look for in a Good Football Tipster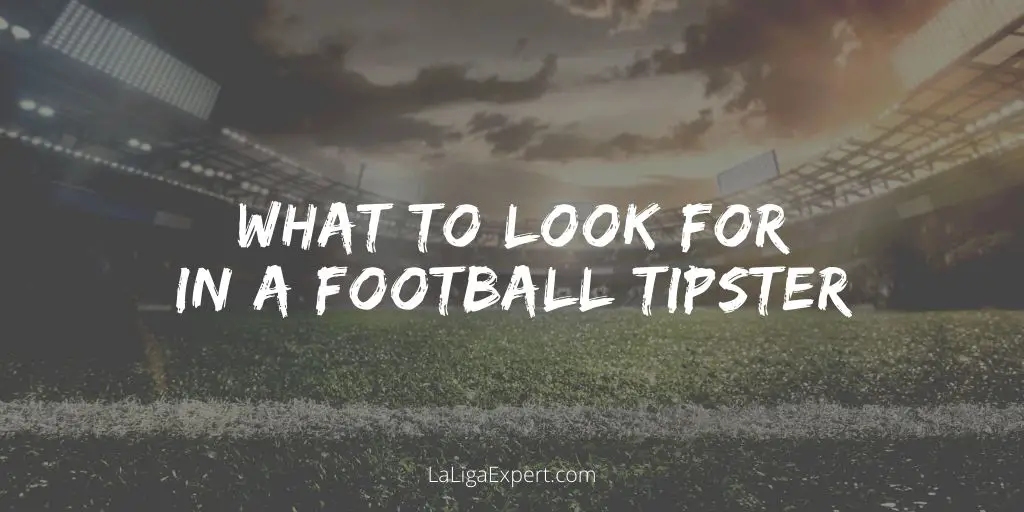 Regardless of where you get your tips from, there are a few qualities that you should be looking for in a top football tipster or predictions service. Here are 3 important things to look out for:
1. Transparency – A clear way to monitor their Profit/Loss
This is an absolute must, and it's startling just how many big-time tipsters with many thousands of followers don't even publish their results. If you've got a lot of time on your hands, you can monitor their performance but this isn't viable in most cases where there are dozens of tips each day to track.

A tipster service which doesn't publish its data in a clear and transparent way should be a big red flag from the outset. Ideally you want to be able to monitor the success of their tips via an independent third party as some tipsters only post about the outcome of their tips when they win or are going through a successful period.
2. Consistency over a Long Period
Even the most average of casual punters will have a hot streak of a good few weeks where almost every bet seems to land. However in the majority of cases, that doesn't mean you should give up the day job and become a professional gambler. It probably means you've just ridden your luck and sooner or later, it will most likely run out.

Don't fall into the trap of being drawn in by the big wins of accumulator tipsters. Everyone will land a big acca once in a while, certainly if you're making several bets a day as some tipsters do. It's particularly difficult to make long-term profits on accumulator bets but there are people out there who make steady gains over a long period by betting on football matches in a sensible and measured manner.
3. Genuine Experts in their Field
To beat the bookies in the long-term, you've got to be very good and when it comes to football that means you have to be knowledgeable on the teams, leagues and competitions you are betting on.

While there are some tipsters who are extremely good at interpreting data and finding value even without a great football knowledge, this is very rare and very difficult to do. In general, you want to be wary of websites and tipsters who are making predictions and publishing tips all over the place to try and maximise coverage of every last minor football match that is taking place. 
The best tipsters are usually very selective about which leagues and matches they bet on and which markets they use. Try to find a knowledgeable tipster that is able to demonstrate a clear edge – something that can come in many forms.
And finally… always Be Gamble Aware & Bet Sensibly!
It's easy to just skim over such warnings as they are so common now but it is worth taking a step back and asking yourself honestly if you are spending too much money on gambling if you are placing bets most days.
Remember there is no such thing as a certain bet and even the tipsters with long and profitable records can have bad weeks or months where they make a loss. Don't ever bet more than you can afford to lose and understand that past performance is not necessarily an indicator of future success. See BeGambleAware for more. 
All references to betting and platforms mentioned in this post are for adults (18+).
---
The figures relating to the different tipsters mentioned in this post are accurate as of Tuesday 17th November 2020.