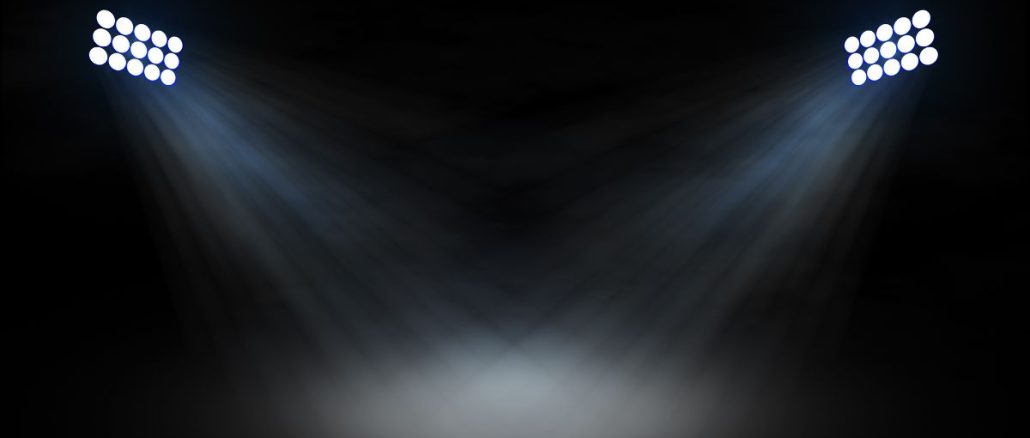 Sunday afternoon in Valencia was a potential watershed moment for racism in Spanish football. While the abuse suffered by Vinícius Junior was not dissimilar to other unsavoury episodes this season, this time felt different.
We were left with two very powerful images which may help to at least elevate this issue into something that Spanish football and its media can no longer merely skirt over. One was that of a young, black player reduced to tears in the middle of a match in the face of the latest torrent of abuse in another Spanish city. The second was that same player, on this occasion having heard the racist insults and seen where they'd come from, pointing directly at one of the perpetrators.
It's an issue that is very simple on one level, in that racist abuse in or outside football is not acceptable or justifiable in any circumstances, regardless of any so-called "provocation". A simple point, but one that is clearly still lost on many who go to and comment on football matches in this country.
Yet understanding some of the root causes of racism in Spain is a far more complex issue. It's one that has many facets and factors that make it a very different case from even nearby countries in Europe, many of whom have racist elements in their own societies that often manifest themselves in their own, often subtler ways.
Condemnation & the Start of a Conversation
Four days on from Mestalla, and with another round of LaLiga fixtures now nearing completion, on one level it already feels like some good has come of this. The story has lingered in the media and an awkward but necessary conversation is being had in some quarters.
The easy starting point is showing a groundswell of support for the victim and a clear message condemning racism. Players posed behind banners reading "Racists, get out of football" before all midweek matches in the Spanish top flight and clubs have got behind LaLiga's "United Against Racism" campaign on social media. Whether such things have any real impact on the idiotic minority shouting the abuse can be debated, but it's a small first step in raising awareness and showing some kind of a united front.
Individual players have also made personal shows of support for Vini. The most important and powerful was that of Barcelona's Raphinha who revealed a message of solidarity with his compatriot during his side's game at Real Valladolid on Tuesday night.
The fight against racism is one of the few things that should transcend even the fiercest of club rivalries and a Barcelona player receiving a booking as he removed his shirt to show support for a Real Madrid player, was a small but significant moment this week.
As for the Spanish sports media, the issue of racism has this time also generated more attention and more column inches than it has in the past, although in truth, much of that has come only after the story exploded elsewhere.
While there's also still sadly the impression that much of the reaction and the scope of the coverage has been shaped by the usual partisan divides, this issue has received considerably more in-depth coverage than usual.
That combined with the action of authorities in pursuing the racists who abused Vini earlier in the season before the Madrid derby and taking faster action following the incidents in Valencia, suggests this particular storm has resulted in some form of meaningful response, summarised by Marca's headline of "No More Impunity".
The Pushback
However, not all of the reaction in Spain has been universally supportive of Vinicius. While in most instances, the racist abuse has been condemned, many have struck a tone that has attempted to either play down the significance or extent of it, or push back against some of the accusations and steer the debate in another direction.
Valencia's reaction has also been interesting to watch. Whilst condemning the racist abuse, it's pretty clear that they feel they are being scapegoated for a wider problem. The club has described a five-game partial stadium ban dished out to them as "disproportionate, unjust and unprecedented".
Carlo Ancelotti's false but widely shared comments about a "whole stadium making racist insults" in Sunday's game have also clearly touched a nerve. To an extent that's understandable. No club or fanbase is likely to react well to effectively being labelled as entirely racist.
It's impossible to ascertain an exact number for those who shouted racist abuse at Vinícius with the clearest and most identifiable evidence of "mono" (monkey) rather than "tonto" (silly) chants taking place outside the stadium before the game. In theory, that's outside of the club's jurisdiction and some of those perpetrators may well belong to a Far Right Ultras group that has already been banned from Mestalla.
However the lack of a response from police officers stood only a few metres away from those making those chants again hints at a much wider societal problem.
Victim Blaming & Denial
Evidence of the scale of the task required to make meaningful and lasting change in terms of removing racism from Spanish football, has also sadly been pretty easy to find this week. There are not only members of the public, but sections of the media who continue to fail to differentiate between the kind of abuse and insults that have always existed in football stadiums and the kind of racist abuse that has been hurled at Vinícius at various points this season.
What's more, victim blaming is everywhere with many pundits, publishers and even some fellow footballers instead choosing to focus on what Vinícius needs to do differently in order to stop the abuse.
Valencia paper Super Deporte has been the biggest culprit with some truly shocking headlines and lamentable coverage that has tried to fully turn the tables and portray the club and city as the real victims in this story.
They haven't been the only ones to go down a similar route.
Despite having the red card he received in the closing stages at Mestalla rescinded, Vini Junior did not play in midweek against Rayo Vallecano. That means Real Madrid's trip to Sevilla on Saturday and what's likely to be another hostile atmosphere will be the first big test of whether last Sunday's events have had any real impact in changing the way opposing fans react to the 22 year old.
The chances of that appear slim judging by the reaction of one Sevilla fan blog which stated "Spanish football experienced one of the biggest scandals in history yesterday".
That's not a reference to the racist abuse suffered by Vinícius but the decision to revoke his suspension, thus allowing him to play in the game. They also urged their supporters "not to fall into the trap with Vinícius" to avoid the possibility that they "ban us for life" whilst proposing that supporters either boycott the game or arrive late in protest.
There is a whole load of context and complicated football and political history that followers of the likes of Sevilla, Valencia and particularly Barcelona may be keen to point out. The whole "regime team" debate in reference to Real Madrid's links to Franco's Fascist dictatorship has resurfaced again this season and from that angle it's not hard to see why many find Madrid leading the good fight against racism somewhat disingenuous.
Indeed, it would be pure fantasy to suggest that Real Madrid don't also have supporters who possess similar mindsets to those who have racially abused Vinícius this season. This isn't a problem that is unique to any one club, city or region.
It's not one that is likely to disappear overnight and it's very clear that a lot of attitudes need to shift before real change takes place. However, with any luck, this week may prove the start of an important conversation and a bit of soul-searching in terms of racism in Spanish football. Even if it's only the beginning of a long process, perhaps some good can ultimately come out of what happened last weekend at Mestalla and from Vinícius' unwavering desire to take on and call out his abusers.