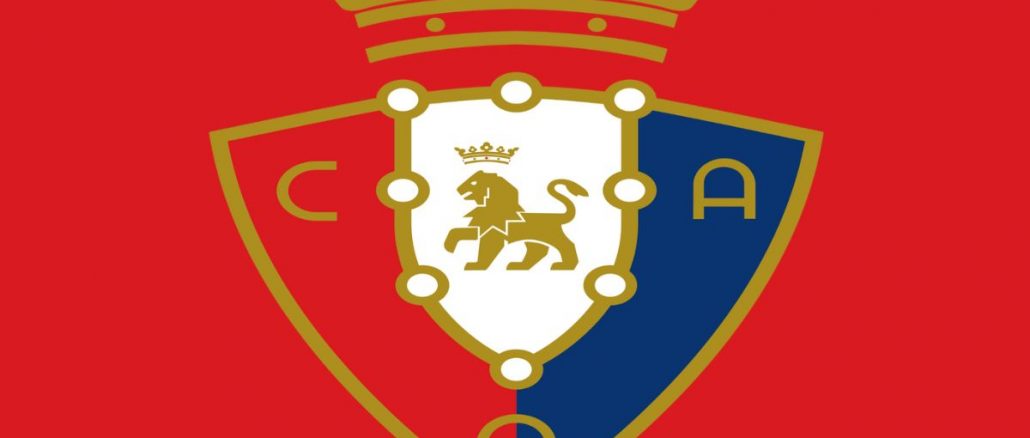 Monday nights in LaLiga have come to be the butt of jokes. The final leg in a long, staggered weekend, often reserved for the least glamorous fixture of the matchday. Monday football is not popular with fans up and down Spain and largely overlooked by those outside of it who have more than had their fill of weekend action by the time it comes around. In weeks such as this one, the Monday game is almost entirely overlooked as weekend reaction switches into anticipation of the European action.
Given everything that Jagoba Arrasate's Osasuna have come to represent since winning promotion to LaLiga in 2019, it was entirely fitting that they should put in a highly accomplished performance and climb into the Champions League places, on a night when almost nobody was paying attention.
Never in relegation danger nor serious contenders for Europe, Osasuna tend to go under radar. They go about their business quietly and with little fanfare. However their start to the 2022/23 season suggests things may be about to change and the Pamplona side could be more than just mid-table men this time around.
Arrasate's Osasuna – A Model of Consistency
To some extent, Osasuna have already established themselves as a model for newly promoted clubs in LaLiga to try to follow. Promoted as Segunda Division champions in 2018/19, they have since found stability in the middle section of LaLiga, never finishing higher than 10th nor lower than 11th.
Jagoba Arrasate has remained at the helm throughout that period, seldom coming under any sort of pressure, nor being seriously touted for "bigger" jobs. That's something of a mystery in itself given Osasuna have consistently outperformed clubs with larger budgets. Even this season, their fourth straight top flight campaign, Osasuna's salary limit is still only the 13th largest in LaLiga, comparable to that of newly promoted Almeria but significantly less than the likes of Celta Vigo, Getafe and Espanyol.
Arrasate's understated nature is perhaps part of the reason why he seldom gets the credit he deserves, but it's also a reflection of Osasuna's failure to do anything to really thrust themselves into the limelight, even if only for a short time. While the likes of Getafe and Granada have produced strong individual seasons to clinch European qualification in recent years, Osasuna have plodded steadily along in the league and have failed to make any headlines in the Copa del Rey either.
In the past three seasons, mid-table has felt like their ceiling. There has been no real reason to expect them to finish any higher than 10th and for all their strong collective attributes, there was still a notable gulf in class when you compared their squad to those of the likes of Real Betis, Real Sociedad and Villarreal who have occupied the lesser European places in the past two seasons. After a really positive summer at El Sadar, it feels as though that gulf has definitely closed to some degree.
A Flying Start – Osasuna into Top 4 after Almeria win
They made it four wins from five to start the season on Monday with a composed 1-0 win at Almeria. That moved them into 4th place and anyone who has been watching them this season would struggle to argue that they don't deserve to be there.
All the underlying stats back that up. Defensively Osasuna have been solid, conceding just 3 goals so far this term, while no side in LaLiga has given up fewer xG. Holding onto star centre-back David Garcia was key this summer while defensive-minded midfielders Lucas Torró and Jon Moncayola are, a bit like their coach, victims of being part of a team that seldom gets the recognition it deserves.
Rubén Peña has also been a good addition at right-back from Villarreal, but it's further up the pitch where Osasuna look to be offering a bit more this season than we've seen in recent years. Moi Gomez, who made the same switch as Peña, adds a little bit more imagination to their midfield play.
The biggest positive so far though has been the emergence of 20 year old Aimar Oroz. Arrasate clearly spotted something in the midfielder who was playing fourth tier football with Osasuna's B team last season and deserves great credit for thrusting him straight into the starting XI on the opening weekend against Sevilla. Oroz has more than repaid his coach's faith already by netting twice in his team's first four matches, before missing the trip to Almeria through injury.
Even without their young star, Osasuna proved much too strong for the newly promoted side. While in previous seasons, Arrasate's team have usually had to work hard for all their victories, frequently edging out close games, here there was a very real sense that they were just better than their opponents.
It was a masterclass in how to control a football match without having control of the ball. Osasuna's 38% share of possession would suggest they spent much of the game on the back foot but that was far from the case. They created all the best opportunities and should have had more than the solitary Chimy Avila strike that sealed victory. Even when the second goal didn't come, there was never a sense of panic with Osasuna seeing the game out whilst barely giving their opponents a sniff.
Can Osasuna kick on & push for Europe this season?
Right now, just about everything bodes well for Osasuna. Chimy Avila, the player who they so often rely upon for attacking spark, is looking sharp with his significant injury problems hopefully now a thing of the past. The addition of exciting winger Ez Abde on loan from Barcelona also gives them an alternative option when it comes to an unpredictable player who can produce something a bit different.
In the past few seasons, it feels as though Arrasate has at times toyed with the idea of trying to be a bit more expansive and attacking, but has usually quickly switched back to a more conservative approach. This time around, he does have a few more tools at his disposal and it's going to be interesting to see just how bold he is willing to be and whether he can find a way to fit the likes of Abde, Avila and Oroz into the same team.
For now though, Arrasate is not looking too far ahead. "We have to train well tomorrow to beat Getafe" was his verdict following the Almeria game with an eye on another very winnable fixture next weekend. 
"More than the league table, we look at the points. We went several months without winning in the last two years" he said alluding to a 10 game winless streak in LaLiga at the end of last year, following on from another bright start to the season.
Avoiding a similar drop-off will be the challenge in the coming weeks. While it's certainly in his nature to downplay expectation and excitement levels publicly, you wonder whether Arrasate may take a different tact in the dressing room this season. This after all is a team that features several new players who are outside of the cycle where it has felt like Osasuna have at times all too willingly bought into the idea that mid-table is as good as it realistically should get. 
That's not to say that anything less than European qualification this season would resemble failure. There are still on the surface at least seven stronger squads than their one but Osasuna have a genuine chance to now put themselves into a position where they might be able to capitalise on problems or merely distractions elsewhere.
There is already a clear sense that Sevilla, who Osasuna beat on matchday one, are significantly weaker. The likes of Betis, Real Sociedad and Villarreal also have European commitments that could start to impact on their domestic form in what is going to be an incredibly congested season.
This is a window of opportunity for Jagoba Arrasate and his Osasuna side to shed their mid-table tag and truly make people stand up and take notice of the fine work that has been done at El Sadar in recent years.