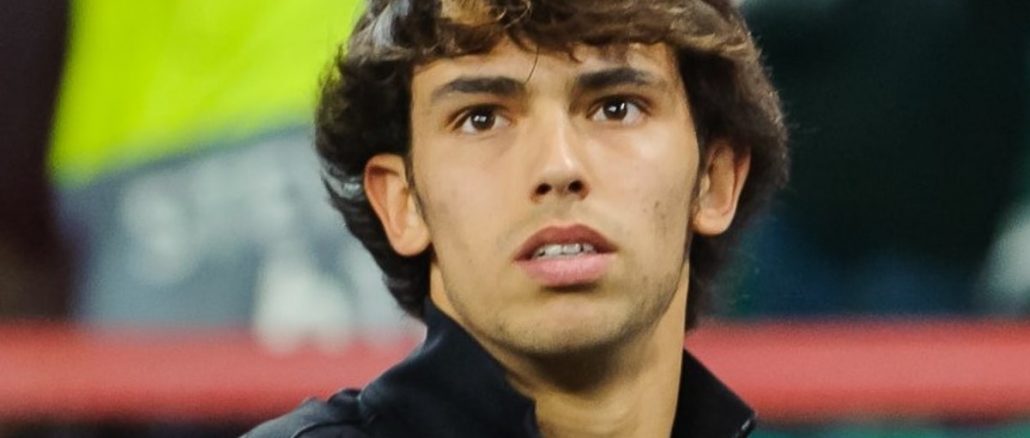 €126 million. Only three players in football history have been transferred for more money. It's a price tag that would weigh heavy on the shoulders of even the most established of stars, let alone those of a largely unproven teenager which was a befitting description of João Félix when he left Benfica to join Atlético Madrid in the summer of 2019.
It was an exorbitant sum to pay for a player who at that point had only made 21 starts in the Portuguese League and had less than 600 minutes experience of European football, mostly in the Europa League. 
There was always a likelihood that Félix would take time to adapt to LaLiga and perhaps more significantly playing for a coach like Diego Simeone, whose often defensive style never felt like the perfect fit for Félix's considerable skill set. However few expected it would take this long for the now 22 year old to make his mark.
Indeed to some extent, Félix's importance to this Atleti side has declined rather than increased with the passing of time. His number of LaLiga starts has gone down every year (21 in 19/20, 14 in 20/21 and 13 in 21/22) and the same is true when it comes to minutes on the pitch (1748 in 19/20, 1570 in 20/21 and 1267 in 21/22).
A continuation of that trend this season would surely only serve to push Félix closer towards the exit-door, in the fourth year of a seven year contract, that until this point hasn't really worked out for club nor player. Deep down, both parties may have regrets and will know they perhaps could have done more to make this a success.
With every new season though, comes a fresh start and to some extent a clean slate and in what will clearly be a pivotal season in terms of João Félix's Atleti career, he could not have made a better beginning.
A Hat-trick of assists
In a repeat of his debut for the club on the opening weekend of LaLiga 2019/20, Félix started alongside Morata against the same opponent in the shape of Getafe, eager to make his mark, this time with a different kind of point to prove.
The same could be said of his strike partner and the much-maligned duo wasted no time in serving a timely reminder as to the many different qualities they possess. Just 14 minutes into the game, Félix made the most of limited space just outside the Getafe penalty area with two quick touches to create an opening for Morata who provided a crisp finish into the bottom left corner of David Soria's goal.
It would prove a sign of things to come as the duo again combined early in the Second Half to put Los Rojiblancos 2-0 up and in control at the Coliseum. This time Félix pounced on a loose ball out from the Getafe defence, before declining the obvious pass to slide the perfect ball through for Morata to supply the finish again.
The Portuguese wasn't done there. He completed a rare hat-trick of assists in the 75th minute, this time dropping deeper and once again showcasing his composure and ability to turn quickly on the ball in the centre circle. He then slid another excellent pass though to recently introduced substitute Antoine Griezmann who still had plenty of work to do, but wrapped up what would have been a very satisfying first outing of the season for Diego Simeone and his side.
The only thing missing for Félix was a goal and for a brief moment it looked like he would get that to cap a marvellous individual display but he couldn't quite dink the ball over Soria, having been released by an excellent pass from Griezmann.
Another false dawn or Félix's time to shine?
"He looks more mature, stronger" declared Diego Simeone after the game. It's a view that many Atleti followers will share, but they'll also be aware that this is not the first time that João Félix has put in an individual display worth getting excited about.
There have even been spells where he has really started to add end product to his game over a slightly more extended period. There was a hot streak earlier this year when braces away to Betis and at home to Alaves suggested Félix was starting to find his feet. However there had also been a comparable spell at the backend of 2020 when the young forward netted 6 goals in the space of just 4 games. Only 3 would follow in the next 12 months for club or country.
The reasons why Félix has blown hot for spells and then cold is open for debate. Perhaps he could have applied himself differently at times and perhaps he could have been used differently or just more regularly by his coach. Injuries have hampered his development too but 28 appearances off the bench in LaLiga over the past two seasons suggests it is much more than just that.
How Félix can be central to everything Atleti do this season
What is clear is that Félix now has a platform from which to build and attack this season with genuine confidence. He seemingly has the faith of his coach too after Simeone elected to pick him ahead of the likes of Griezmann, Angel Correa and Matheus Cunha at the Coliseum.
With Félix and Morata combining so well in their final friendly against Juventus and on the opening matchday of LaLiga 2022/23, Atleti may just have stumbled on the best solution to an attacking conundrum that they never really got any firm answers to at any point last season. That bodes well for their prospects of an improved campaign as a team and for João Félix's chances of truly making this his breakthrough season. 
He might want to look across the Spanish capital to Vinius Junior for a bit of inspiration when it comes to that. The Real Madrid forward, comparable in terms of age and initial hype, seemed even more of a lost soul this time twelve months ago before an electric campaign which saw the Brazilian net 17 times in LaLiga, not to mention a Champions League Final winner.
Félix has the raw talent to have an equally transformative impact on this Atlético Madrid side but needs continuity now, both in terms of his own form and his place and role in the team. There are still some dilemmas that Diego Simeone and Atlético Madrid need to solve to ensure that Félix has the best chance of making this "his season".
One is the future of the partner who he is currently complimenting so well.
"I'm not the owner of the club, I'm the coach" was Diego Simeone's response when asked about the future of Morata after the Getafe game. Whilst claiming he was keen for the striker to stay, a large offer may be tough for the club to turn down for a high earner who turns 30 in a couple of months.
That would leave Atlético Madrid back to square one when it comes to finding the right balance to their attack. Even if Morata stays, there would still be the question of just how Antoine Griezmann fits in with the Frenchman unlikely to be happy with a bench role in a World Cup year, although the early signs are that he may be used more regularly in midfield this season.
All those pieces will have an impact on Félix and how the next chapter of what has been until this point an underwhelming Atleti career pans out. At some point though, the precociously talented forward has to move on from all the distractions and plausible excuses, and take control of the situation himself by playing so well that it becomes almost impossible for Diego Simeone not to pick him. Perhaps that moment has arrived.
---