LaLiga returns in August for what will be a highly unusual season, divided into two halves by a winter World Cup. Here are some of the key Spanish football dates for the new 2022-23 season featuring LaLiga, the domestic cups and European action plus the big derby clashes. Note that the Spanish football authorities do sometimes change their minds so minor alterations to this schedule are possible:
---
2022 – 2023 Spanish Football Dates
---
10th August 2022 – UEFA Super Cup (Real Madrid vs Eintracht Frankfurt)
European champions Real Madrid are in Helsinki in the week before LaLiga kicks off to take on Europa League winners Eintracht Frankfurt in the UEFA Super Cup. It's an early chance for Carlo Ancelotti's side to get their hands on some silverware and they will be strong favourites against the German side.
12th-15th August 2022 – LaLiga Santander & LaLiga SmartBank Opening Weekend
The new Spanish top flight season is scheduled to kick off in Pamplona with Friday 12th August the LaLiga 2022/23 start date as Sevilla pay Osasuna a visit. Elsewhere on matchday one, we've got a tasty clash between new boys Almeria and defending champions Real Madrid, a derby between Getafe and Atletico Madrid while Barcelona host Rayo Vallecano.
LaLiga SmartBank kicks off on the same weekend with recently relegated Levante hosting Huesca in the opening game. The top two leagues follow the same schedule for the opening six matchdays, before the top flight pauses for the first international break in late September.
Gear up for the 2022/23 season with Sorare LaLiga Fantasy Football!
6th-8th September 2022 – Champions, Europa & Conference League Group Stages Commence
The European schedule has also been impacted by the World Cup and the group stages will take place in three separate two-week blocks kicking off on 6th September. Real Madrid, Barcelona, Atletico Madrid and Sevilla are in the Champions League while Real Betis and Real Sociedad are back in the Europa League. All those sides will start their campaigns in the group stage, while Spain's first ever Conference League qualifiers Villarreal will have to negotiate a two-legged play-off in August to secure their place in the group stage.
15th/16th October 2022 – El Clásico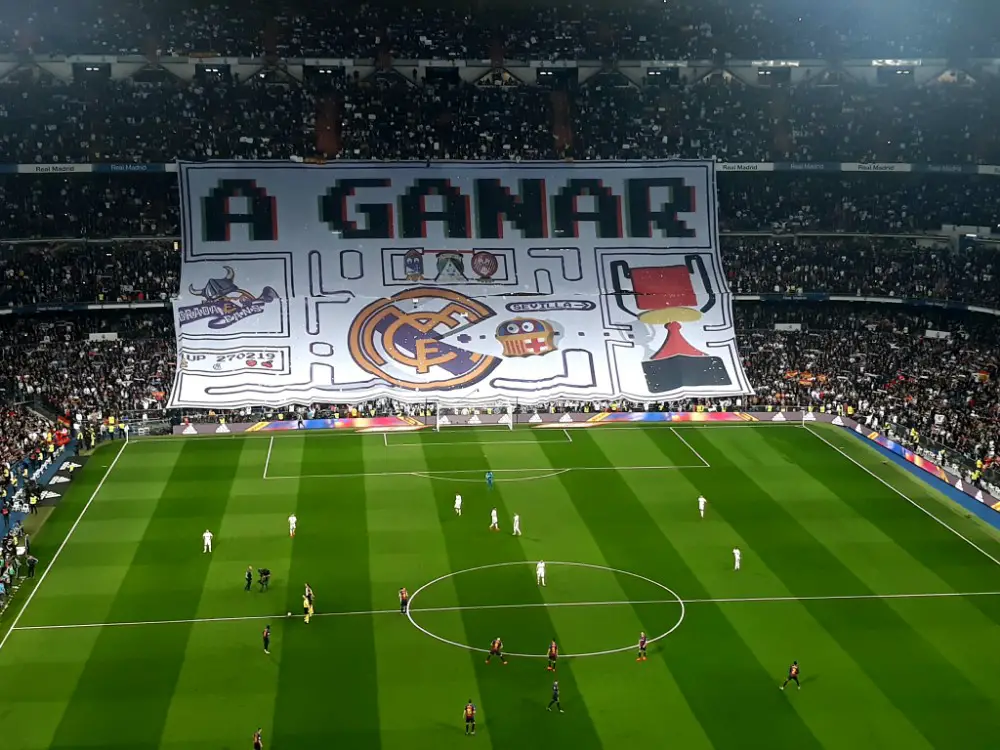 Matchday 9 brings the first competitive Clásico of the 2022/23 season with Real Madrid playing host to Barcelona at the Santiago Bernabéu. The fixture of course ended a convincing 4-0 in the Catalan club's favour last season but Barça's revival under Xavi slid to something of a disappointing halt after that, while Real Madrid went from strength to strength, clinching league and European glory. October's clash gives Barcelona another chance to lay down a marker as they bid to push Real Madrid much closer in this season's title race.
1st-3rd November 2022 – Champions, Europa & Conference League Group Stages Conclude
The European group stages reach a very early conclusion with matchday 6 taking place in early November. Barcelona and Sevilla both dropped out of the Champions League at this point last season and will be hoping to avoid a repeat. Meanwhile the sides in the other competitions will be looking to clinch top spot in their respective groups, which would see them bypass the play-off round in February.
8th-10th November 2022 – LaLiga Matchday 14 
This is where things start to get really strange as the first chunk of the LaLiga schedule for 2022/23 ends with a midweek fixture list ahead of the long break for the World Cup. We'll only be 14 games in at this point and Sevilla's clash with Real Sociedad is perhaps the standout fixture. Barcelona, who are likely to contribute a significant portion of the Spanish World Cup squad, end the first part of their season away at Osasuna.
12/13th November 2022 – Copa del Rey 1st Round
There are Copa del Rey ties scheduled for just before and just after the World Cup, although participating players may be released for international duty prior to the 1st Round which will take place over the weekend of 12th/13th November. The Copa del Rey follows the same format as the last few years meaning top flight clubs will be drawn away to some of the minnows of Spanish football in the 1st Round. All LaLiga sides enter at this stage, with the exception of Barcelona, Real Madrid, Real Betis and Valencia who enter in the 3rd Round. The 2nd Round is expected to take place around the 21st December.
21st November 2022 – World Cup starts in Qatar
The 2022 World Cup gets underway on 21st November as all the big leagues pause and attention shifts to international matters in Qatar. Spain kick off two days later against Costa Rica in Group E with their game against Germany on the 27th, one of the standout fixtures in the group stage. 
The good news for lovers of Spanish domestic football though, is that LaLiga SmartBank and the lower leagues will continue throughout the World Cup with only the top flight on break.
18th December 2022 – World Cup Final
The 80,000 capacity Lusail Stadium will be the stage for the 2022 World Cup Final. Luis Enrique's side will be dreaming of being there, twelve years on from La Roja's golden night in South Africa.
30th December 2022 – 2nd January 2023 – LaLiga Matchday 15
LaLiga returns at the end of December with matchday 15 scheduled to take place around the turn of the year. It will be back with something of a bang too with a host of local derbies. The most notable sees Barcelona host Catalan rivals Espanyol, meanwhile Villarreal entertain Valencia, Cadiz host Andalusian rivals Almeria and Osasuna travel to Donostia to face Real Sociedad.
3rd-5th January 2023 – Copa del Rey 3rd Round
The Copa del Rey 3rd Round follows quickly after that with Barcelona and Real Madrid entering the competition at this point. It's the start of a busy month of cup action as Real Betis bid to defend the trophy they won in 2022.
11th-15th January 2023 – Spanish Supercopa in Saudi Arabia
There will be a quick return to the Middle East for a number of players in January as Riyadh hosts the Spanish Supercopa. The top two from LaLiga 2021/22 are joined by the two cup finalists with Real Madrid facing Valencia in the first Semi-Final while it's Barcelona against Betis in the other with the winners meeting in the Final at the King Fahd International Stadium on 15th January.
14th-16th February 2023 – Champions, Europa & Conference League Knockout Stages Commence
The European calendar follows a more familiar path from February onwards, with the Champions League Last 16 kicking off on Tuesday 14th February. Barcelona, Sevilla and the Madrid clubs will be hoping to be a part of it, with all eager to avoid slipping into the Europa League play-off round which starts the same week and sees the eight UCL 3rd placed teams face the 2nd placed teams from the UEL group stages. If they can win their groups, Real Betis, Real Sociedad and Villarreal will avoid any commitments until 9th March when the Last 16 starts in both the Europa and Conference Leagues.
18th/19th March 2023 – El Clásico
March serves up Clásico number two, this time at Camp Nou. It'll be matchday 26 by this point, too early to be considered a title decider, but Barcelona will certainly have this date in mind and they'll be determined to be considerably closer to Real Madrid than they were at the corresponding stage of the 2021/22 season.
6th May 2023 – Copa del Rey Final in Seville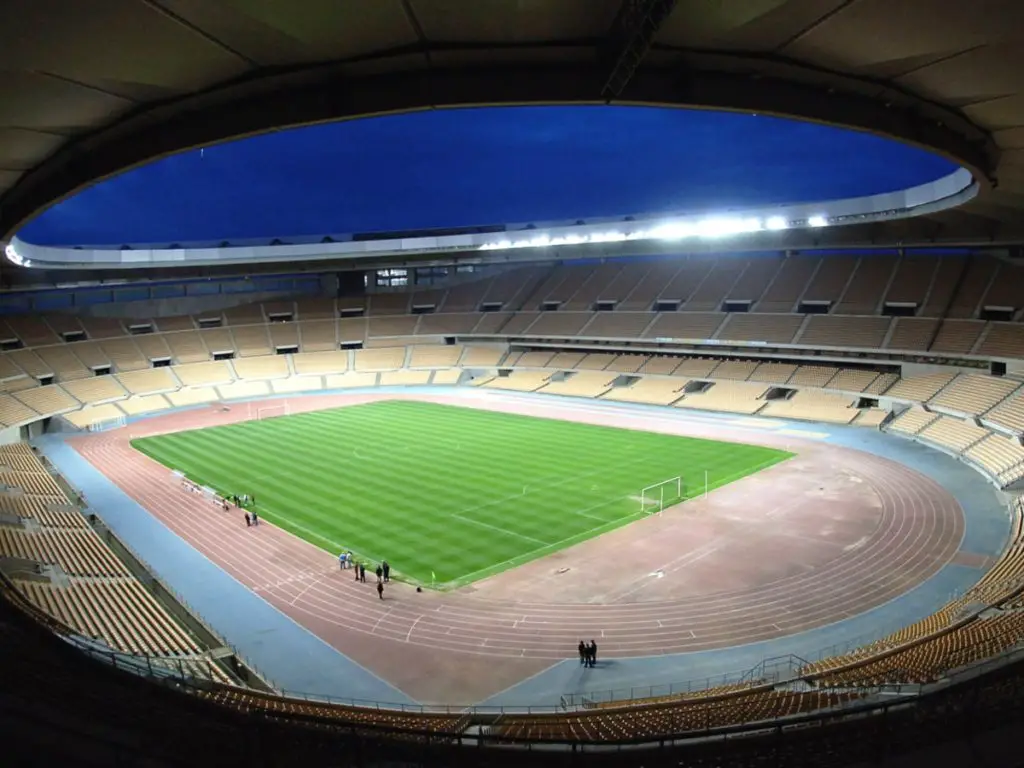 La Cartuja once again hosts the Copa del Rey Final and it looks set for the weekend of 6th May rather than 29th April which was proposed in the initial Spanish football season dates. Betis are the holders after their memorable penalty shootout win over Valencia in 2022 and in another congested campaign, we could see some of the big guns prioritise other competitions, potentially paving the way for one of the smaller clubs to make it all the way to Seville.
26th-28th May 2023 – LaLiga SmartBank Final Weekend 
In another break from tradition from the normal Spanish football schedule, the Segunda Division concludes before the Primera with the final games expected to take place on 28th May 2023. Last season produced a stunning finale as Eibar dropped out of the automatic promotion places in Stoppage Time on the final weekend with Almeria clinching promotion at their expense. Eibar will be hoping for a happier ending this time around when they travel to Huesca on the final weekend. Recently relegated Granada will want their final day game against Leganes to prove to be something of a promotion party whilst the same applies to Levante who host Real Oviedo. FC Andorra conclude their first ever second tier season against Villarreal B.
31st May 2023 – UEFA Europa League Final in Budapest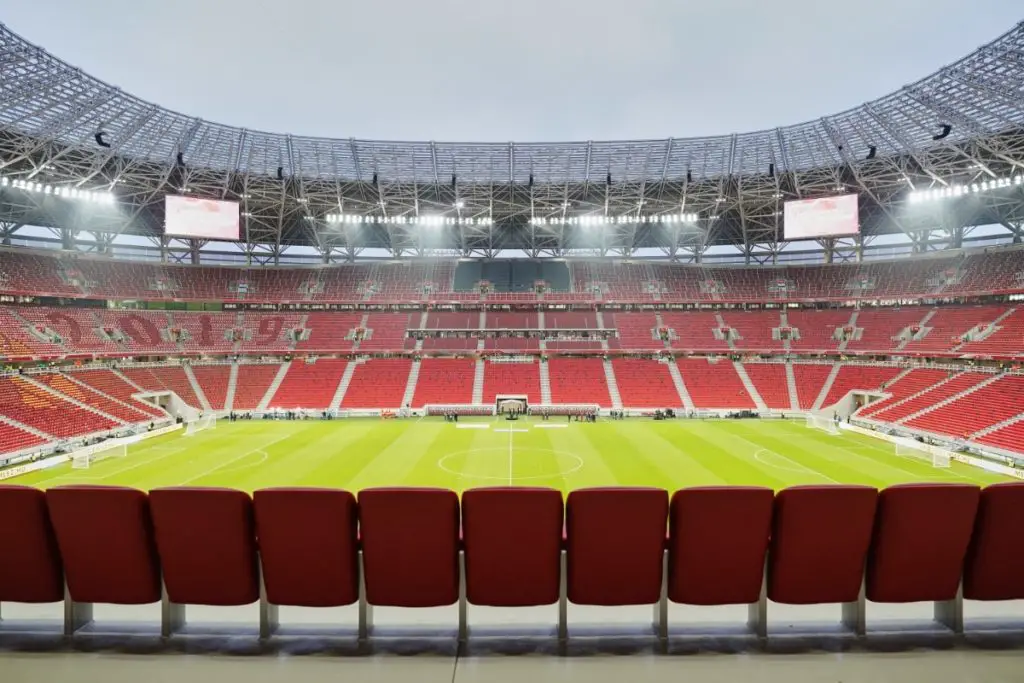 The Europa League Final is in Hungary this season with Budapest the setting for May's showpiece. Real Betis and Real Sociedad failed to go deep in last season's competition but after Eintracht Frankfurt and Rangers emerged as surprise Finalists, they've no reason not to fancy their chances of going further this time around.
2nd-4th June 2023 – LaLiga Santander Final Weekend
There is a June conclusion to LaLiga with the 2022-23 campaign winding down with a number of tasty and potentially very significant games. Real Madrid finish at home to Athletic Club while city rivals Atletico Madrid have a tough trip to the Ceramica. Barcelona are in Vigo while it's Real Sociedad vs Sevilla in what could potentially turn out to be an important game in terms of the race for European places. At the bottom, Elche vs Cadiz, Mallorca vs Rayo Vallecano and Real Valladolid vs Getafe, all have the makings of decisive final weekend clashes.
7th June 2023 – UEFA Conference League Final in Prague
The Conference League concludes a few days later in Prague. Villarreal will be among the favourites to be there following their successes in the two higher European competitions in the past two years but it'll be interesting to see where Unai Emery's priorities lie this time around.
10th June 2023 – UEFA Champions League Final in Istanbul
The Atatürk Olympic Stadium is the setting for the 2023 Champions League Final. After their miraculous run to the 2022 Final, Real Madrid cannot be ruled out but there's likely to be a strong Premier League challenge again.
18th June 2023 – LaLiga SmartBank Play-off Final 2nd Leg
The Segunda Division play-offs again provide the finale to the Spanish football season with the Final 2nd Leg set for 18th June 2023. Girona emerged as the play-off winners in 2022 while Tenerife, Las Palmas and Eibar all missed out and could be among the sides chasing promotion once more.
Note, there is currently no confirmed date or format for any FIFA Club World Cup in the 2022/23 season. Under the old format, Real Madrid would have featured as European champions but there are plans for a much extended FIFA Club World Cup taking place at some point in the next year or so, featuring as many as 8 European clubs, although those proposals have been met with strong opposition.
---
LaLiga Derby Dates
---
In addition, there are a whole host of local dust-ups to look forward to around Spain. These are the dates for the big derby clashes in Seville, Madrid, Barcelona and the Basque Country:
17th/18th September 2022 – Atletico Madrid vs Real Madrid
5th/6th November 2022 – Real Betis vs Sevilla
31st December 2022/1st January 2023 – Barcelona vs Espanyol
14th/15th January 2023 – Real Sociedad vs Athletic Club
25th/26th February 2023 – Real Madrid vs Atletico Madrid
15th/16th April 2023 – Athletic Club vs Real Sociedad
13th/14th May 2023 – Espanyol vs Barcelona
20th/21st May 2023 – Sevilla vs Real Betis