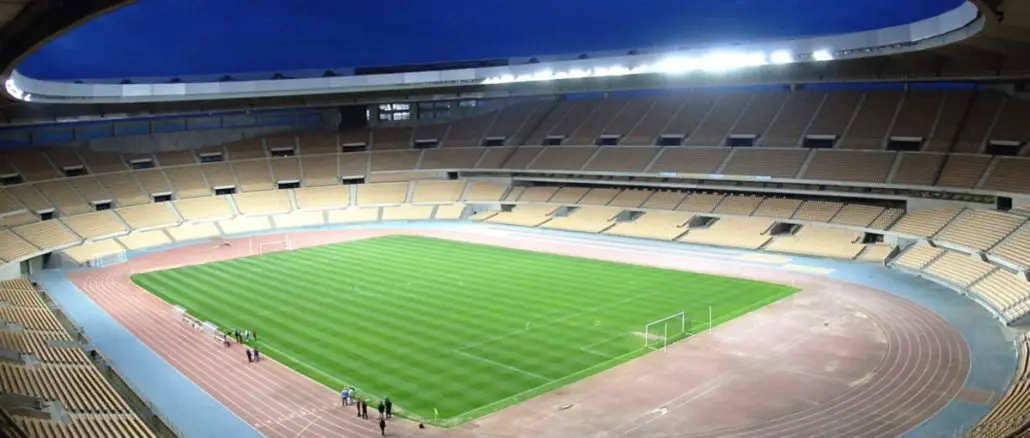 The third edition of the recently revamped Copa del Rey is complete and once again it served up plenty of drama and thankfully a more satisfying conclusion this time around, with a full house in Seville to see Real Betis crowned Copa del Rey winners for the third time. For the first time, we have experienced a full season of the new format without interruption and capacity restrictions, after the 2020 and 2021 Finals were played out behind closed doors in the space of a fortnight this time last year.
Betis' hometown triumph caps memorable 2021/22 Copa del Rey
The absence of supporters at the historic but ultimately delayed 2020 showdown between Basque rivals Real Sociedad and Athletic denied us something truly special. However the 2022 Final was not exactly lacking in romantic storylines. It witnessed Betis icon Joaquín Sánchez Rodríguez lifting the trophy at the age of 40 after boyhood Betis fan Juan Miranda had converted the winning penalty. Miranda had travelled with his family as a 5 year old to watch his team, which featured a then 23 year old Joaquín, win the same competition in Madrid way back in 2005.
The fact that it all took place in Seville, made it all the more special for Beticos who hadn't seen their side lift a major trophy since that victory 17 years ago. Parties and parades in the Andalusian capital in the intervening years have been almost exclusively reserved for Sevilla FC whose golden era has made the period all the more intolerable for those of a green and white persuasion.
It was a weekend when lifelong memories were made for supporters of Real Betis, but it was by no means the only highlight from this year's Copa del Rey which produced shocks at almost every stage with none of LaLiga's top four reaching the Semi-Finals.
Round 2 witnessed fourth tier minnows Atlético Mancha Real knocking out top flight Granada while Mallorcan outfit Atlético Baleares put five past Getafe. The Primera División RFEF side would see off top flight opposition again in the next round with Celta Vigo defeated in Palma before the 2021/22 Copa del Rey really exploded into life at the Last 16 stage.
Betis' controversial derby win over Sevilla made headlines for all the wrong reasons but it wasn't long before we were talking about football again with Athletic Club winning a cup cracker against Barcelona 3-2 after Extra Time. Marcelino's side sent another giant packing at the Quarter-Final stage as Real Madrid also bowed out at San Mames to leave us with an unlikely last four which included LaLiga surprise package Rayo Vallecano, back in the Semis after a 40 year absence.
The two ties were both nail-biters but also featured some fine football and wonderful goals with Goncalo Guedes' screamer sending Valencia through to the Final while Rayo bowed out at the Benito Villamarin despite Bebé's brilliant bending free-kick which briefly threatened to derail Betis' dream.
3 years of the "new" Copa – An undoubted success
Spain is a nation with an almost unparalleled love for debate, controversy and differences of opinion. Nowhere is that more true than the world of football where club loyalties compound cultural and regional divides. Barely a week goes by without some form of "polémica" and the one building up to the 2022 Final was certainly no exception with corruption allegations following leaked conversations between Barcelona's Gerard Pique and Spanish Football Federation President Luis Rubiales largely overshadowing the build-up.
However there's a rare sense of broad unity when it comes to opinions about the new Copa del Rey, which switched to a single-legged format (with the exception of the Semi-Finals) in 2019 with more lower league clubs involved and draws that ensure lower ranked sides are afforded home advantage throughout. 
It has been a success on just about every level. Three years in, dozens of village and small town clubs have hosted elite level opponents for the first time and it has delivered some memorable upsets along the way. 
At the top end of the pyramid, the giants of Spanish football are largely grateful to no longer have to wade through the prolonged two-legged format and deal with the fixture pile-up and fatigue that often leads to during the early stages of the new year. The same could largely be said of those clubs at the bottom of LaLiga battling relegation.
Meanwhile the likes of Real Betis, Valencia, Athletic Club and Real Sociedad, all of whom have reached the Final since the change in format, now sense a real opportunity to get their hands on the trophy. That's something that was becoming increasingly difficult during the latter years of the old format with eight straight years of "big three" winners between 2010/11 and 2017/18.
While it is true that the period in question also coincided with generally very strong Barcelona, Real Madrid and Atletico Madrid sides, few can doubt that the revamp has made for a more exciting competition, more conducive to upsets. It has helped the Copa del Rey go from one of Europe's least loved domestic cup competitions, to one of the best, and football associations in other countries may be wise to learn from its success story. 
Any room for improvement?
This wouldn't quite be Spanish football if there wasn't some room left for debate though and there are certainly a few basic tweaks and changes that may improve things further in future years, although not every problem has an obvious answer.
One of the main talking points from this year's Final was the kick-off time. 22:00 was what the Federation ultimately settled on and while Spain does have a "late" culture and such night-time kick-offs are not that uncommon, these days they are mostly reserved for the summer months as a result of soaring temperatures. 
Even in a hot city like Seville, there is no reason why games can't kick off a bit earlier in April. By the time Miranda converted the penalty, it was already nearly 1:00 in the morning, and far later by the time most Betis fans were in any mood to leave the wild celebrations that followed. While many weren't exactly planning to sleep in any case, even on a Saturday night in Andalusia, there comes a point when it's difficult to get public transport, food and basic refreshments, not least at a stadium which is far from conveniently located.
It's no secret that Estadio La Cartuja isn't exactly the most popular stadium in Spain. It was initially announced as the host for four consecutive Finals from 2020 onwards (and has since been confirmed for a fifth in 2024). Having finally staged one with supporters present, there is a debate to be had as to whether it should just become the long-term home for the fixture.
There are pros and cons to both keeping it at Cartuja, and moving it away. The obvious advantage is that the stadium is genuinely neutral with Barcelona's dated Estadi Olímpic Lluís Companys, which also features an athletics track and struggles on the atmosphere front, the only serious alternative should the Federation wish for a non-club venue. Even with its bland exterior and underwhelming surroundings, Cartuja is surely a better bet than that and it does at least spare us the politics and circus that frequently took place in previous years with some big clubs often trying to find reasons not to host the Final, unless they were in it.
Having a neutral pre-arranged venue is certainly preferable to the situations in 2013 and 2015, where Real Madrid and Barcelona were allowed to play Cup Finals in their own stadiums. There is no easy solution but Seville is a great host city and you can see why the Federation has decided to give Cartuja a shot over an extended period. After only one Final with supporters in attendance, it's probably too early to judge its long-term suitability, but it is a relief to finally see some attempt made to give what is widely viewed as a costly white elephant, some kind of purpose and identity again.
Saturday's Final did not pass without teething problems, but helped by an enjoyable match and the excitement a hometown participant generates, it was still a great spectacle for neutrals watching on TV. Cartuja looked as good and sounded as loud as it has ever done, even if the pre-game live performance from 80's musician Alaska and husband Mario Vaquerizo, would have done more to puzzle international audiences than get them excited about the big game.
More than anything though, Betis' tension-fuelled Final with Valencia and this season's competition as a whole, has provided further evidence that the Copa del Rey is starting to experience something of a renaissance with fans of smaller clubs able to dream again, a huge positive for the overall health of Spanish football.
---