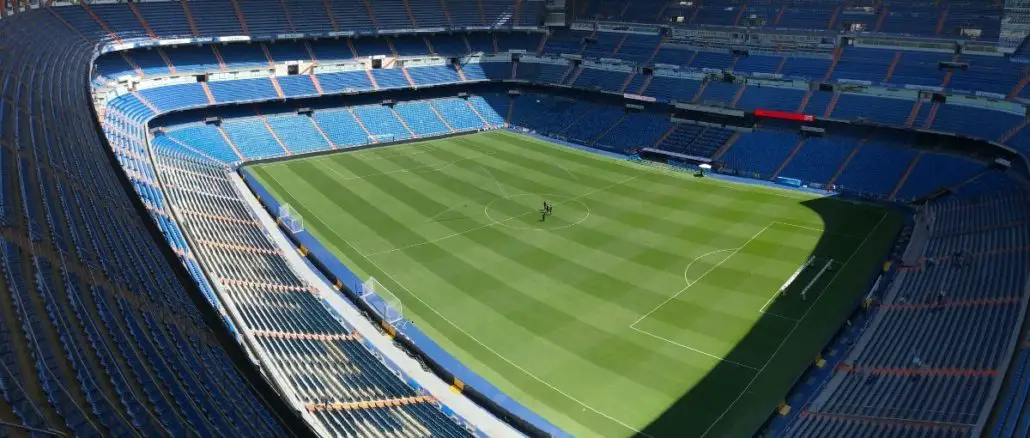 Carlo Ancelotti rejoined Real Madrid on June 1st 2021 after the iconic Zinedine Zidane departed the club for the second time in five years. The two coaches are similar in many ways as the Frenchman was once Ancelotti's assistant and absorbed much of his philosophy, approach to team meetings and handling of the dressing room. There are even similarities between their pre and post match interviews.
They're both well renowned for their man management skills which initially gave Madrid fans comfort and reassurance on the continued comradeship in the dressing room after Zizou's departure. His CV was still astonishing, but it was hard to judge his appointment solely on that, especially after a mediocre season with Everton where he could only secure a mid-table Premier League finish, conceding more goals than were scored.
Nevertheless, followers of Los Blancos went into the pre-season eager to see his blueprint coming in, despite having doubts about his ability to readapt to managing the biggest club in the world with much higher expectation levels and a greater demand for success than was the case at his most recent teams.
ATTACK, ATTACK, ATTACK
After a briefer than usual pre-season, consisting of just two matches neither of which resulted in victory, Ancelotti's Real Madrid remained something of an unknown quantity heading into the season opener against Alaves.
In the first four matches in LaLiga though, his approach to the job second time around seemed clear. Ancelotti intended to play free flowing, attacking football and press high up the pitch. With these tactics came serious side effects in the form of defensive problems though and the balance of the team was off which led to Los Blancos giving up plenty of chances.
While neutrals may have enjoyed watching that brand of attacking football, the fear was that it was never going to be sustainable. Those first four matchdays produced 13 goals scored but 6 conceded and there was already a suspicion that more clinical teams would have inflicted greater damage.
DEFENSIVE BALANCE RESTORED
Ancelotti, clearly concerned by that prospect, changed his style of play despite a positive set of early results. The transformation was from a mid-block and high pressing with intensity, to a low block which focused more on keeping the defensive shape nice and compact and mainly counter attacking through the pace of Vinícius Junior and the passing range and accuracy of Luka Modric and Toni Kroos. 
This new approach led to a "less exciting" Madrid with a reduced goal threat, but it clearly improved matters at the other end with less chances and simultaneously less goals allowed. 
RELUCTANCE TO ROTATE
While Real Madrid continued to set the standard in LaLiga and made relatively smooth progress in Europe, many quickly became confused by Ancelotti's refusal to change his starting lineup or tactics, even when his starters were visibly tired and he had players on the bench who were hungry for gametime.
"I rotate when the player is tired and this hasn't happened because my players are not tired" said Ancelotti last month. 
That was just one day before Real Madrid drew 0-0 with Villareal in the Estadio de la Cerámica and four days before one of Real Madrid's worst performances of the season against PSG in the 1st Leg of their crunch Champions League Last 16 tie.
His best midfield consists of the legendary Kroos-Casemiro-Modric trio, who have an average age of 32.6. To put this into some context, Liverpool and Manchester City, who appear to be setting the bar in Europe currently, have midfield average ages of 29.6 and 27.3 respectively. 
To play possession based, high intensity football while maintaining solid defensive coverage, your midfield must be mobile and dynamic enough to cover the ground required to play that brand of football. An opposing argument can also be made to say that sitting back in a low block and soaking up pressure can exert more energy compared to letting your passing and footballing IQ do the work in a possession based system.
It's a conundrum, but the coach has stuck with Kroos-Casemiro-Modric throughout the season. Real Madrid are unquestionably blessed to have a midfield trio that dominated world football for three seasons back to back to back but they're human after all and their bodies aren't capable of performing at the highest level constantly throughout an entire season anymore. 
His reluctance to rotate in the middle of the park is all the more surprising when you consider he has two young midfield gems in Fede Valverde and Eduardo Camavinga at his disposal. The duo have barely played together so far this season because of Ancelotti's reluctance to rotate. 
He always reiterates that his players aren't tired in press conferences but some seemingly lethargic and lacklustre showings since the turn of the year appears to completely contradict what he preaches to the press. Overplaying Kroos, Modric, Benzema and Vini may well have contributed to all of them having muscular injuries this season which has hindered the team's momentum. Meanwhile the likes of Gareth Bale, Isco, Eden Hazard, Luka Jovic and Dani Ceballos, as well as Castilla players such as Peter Gonzalez, Sergio Arribas, Miguel Gutiérrez and Antonio Blanco are all victims of Ancelotti's reluctance to rotate.
RELUCTANCE TO CHANGE TACTICS
There has also been an unwillingness to tinker with his team's tactical approach since the early stages of this season. Ancelotti proclaimed that "we won't change the 4-3-3" when asked if he would ever use 4-4-2 again after the 2-1 loss to Espanyol in October. 
Against Espanyol, he played a midfield four of Camavinga, Kroos, Modric and Valverde but Real Madrid looked poor in and out of possession. The players were confused as to where and when to press and lacked fluidity and ideas in attack which created problems at the other end.
After that match, a consistency set in with a regular 4-3-3 system featuring the same personnel. He sets the team up in a low block, with everyone inside the defensive half, but with a willingness to counter attack with penetration and intent through the dynamic duo of Benzema and Vini Junior. 
While the approach has served Real Madrid mostly well in LaLiga, at least some degree of tactical variation is vital for any team's success. Zonal marking and counter attacking can still be effective in today's game, but most coaches are willing to change their tactical setup to suit the game or in-game situation.
Real Madrid may not have the youngest squad, but they definitely have the player profiles required to tactically change to different formations when needed. The growing frustration many Madridistas have with Ancelotti is not because he wants to play on the counter attack, because their best starting lineup suits playing on the break. The frustration is more because he refuses to utilise his full squad and reward fringe players with gametime when they deserve it, as well as his inability to tactically change and adapt to a different system when one isn't working. 
STRUGGLES TO BREAK DOWN TEAMS WITH A LOW-BLOCK
Another thing that Ancelotti's team has struggled with is scoring against teams that defend in a low block with very organised defensive lines. This season, Real Madrid have failed to score against Osasuna, Cadiz, Villareal twice and Getafe. 
All these teams are known for their compact and well-organised defensive structures, with Villareal having the third best defence in the league. It's difficult to score against these types of teams but a change in approach and personnel during those games could have resulted in better outcomes.
STANDOUT PERFORMANCES
Regardless of these tactical issues, the fact remains that Real Madrid are nine points clear at the top of LaLiga and surely on course for the title. While that is largely down to the struggles of the other big clubs early on, there have still been some memorable moments and strong performances along the way.
Highlights include the matches against Barcelona (away), Mallorca, Atletico Madrid, Valencia and of course the fightback against PSG at home, as well as the Supercopa Final against Athletic Club. Real Madrid showed a hunger to score and create chances in those games, fighting for every 50/50 whilst maintaining a solid defensive shape, scoring 16 goals and conceding only 3. Tactically everything seemed to go to plan with even an early trophy in the form of the Supercopa to show on Ancelotti's return to the club, leaving little room for criticism in those fixtures.
PSG 1ST LEG
With every good thing though, comes something bad, and we've also witnessed some nightmare performances from Real Madrid this season. The performances where they were unable to break down the low block were concerning, but the matches against PSG in the first leg and Barcelona at the Bernabéu were abysmal.
Playing away to one of the favourites to win the Champions League, Ancelotti decided to take an excessively defensive approach to the game. He played 4-5-1 out of possession and set the team up to play on the counter attack. While the cautious attitude was understandable to some extent, it's harder to understand why there wasn't a change in personnel to match it.
Fede Valverde and Rodrygo should have started over Marco Asensio and Modric because of their change of pace and ability to progress the ball with speed. With the best passer on the pitch in Kroos, the option to pass diagonally from their own half and pick out Vini or Rodrygo would have always been on. 
Attempts to counter-attack were made but since they played so deep in their own half, it was more difficult to do so with so much ground to cover in order to reach the opposition goal. A late Kylian Mbappé dagger led to a 1-0 defeat but the result didn't tell the full story of a cowardly performance. 
EL CLÁSICO
However, it is the 4-0 defeat in the Clásico just prior to the international break that has really led to more serious doubts cropping up over whether Carlo Ancelotti is really the right man for the job.
The 62 year old opted for some rare experimentation by reverting back to a 4-4-2, despite his comments following the Espanyol defeat. Not only did he switch to an unfamiliar formation, he also curiously decided to utilise some of his midfielders in advanced roles rather than trusting natural strikers such as Luka Jovic or Mariano to fill in for the unavailable Benzema. The result was Barcelona absolutely dominating both tactically and physically for 90 minutes, with Real Madrid showing little sign of a response. 
While it was arguably the right time to experiment, given after the international break Real Madrid will only have one game to perfect things tactically before the UCL knockout tie against Chelsea, an embarrassment against their eternal rivals always hurts. You can hardly blame the players for those performances, as they were clearly confused by what was being asked of them.
IS ANCELOTTI THE RIGHT MAN MOVING FORWARD?
Carlo Ancelotti has shown his experience and tactical knowledge in flashes during the season so far. There have been a few wonderful performances and results, however speaking in general terms, in 2022, a manager at any club, farless one the size of Real Madrid, must be able and willing to rotate and utilise his full squad whilst being tactically adept enough to react to any situation thrown at him. The likes of Bale, Isco, Ceballos and Hazard are among those to have been shunned and at times not even rewarded with appearances off the bench. 
A league title will not be enough to appease many Real Madrid fans and following Zidane and Ancelotti, it may be time for a young tactician to come into the club and implement and perfect their philosophy over the coming seasons, although that would be out of character to some extent given Real Madrid have never been the club to prioritise "beautiful football". 
They've always played efficient football and hired coaches who guarantee trophies each season. Carlo Ancelotti is a serial winner, an experienced and well acquainted football manager, but he doesn't feel like the right man to take the football club forward.