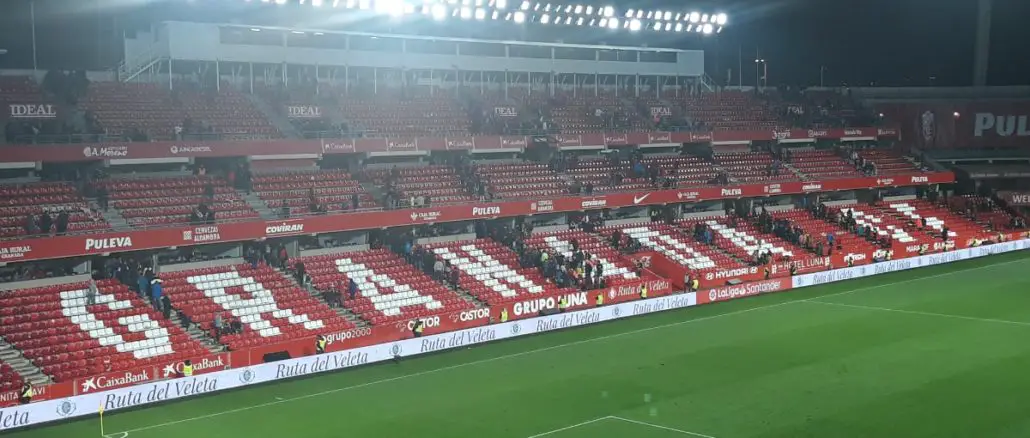 This week produced the eighth sacking of the season so far in LaLiga and one of the most predictable as Robert Moreno left Granada. It could have happened earlier on this season in truth but Moreno fought on and things appeared to have turned a corner before a sequence of just 1 point from 7 league games sealed the former Spain and Monaco boss' fate.
Granada have responded by promoting B team boss Rubén Torrecilla into an interim role. With some potentially decisive relegation six-pointers coming up, the board are clearly hoping for a reaction and three points this weekend at home to Elche could slow the search for a permanent replacement and potentially see 42-year-old Torrecilla entrusted with overseeing this vital period and potentially the rest of the campaign.
Robert Moreno – An unhappy marriage from the start
Previous boss Diego Martinez not only guided Granada back to the top flight but secured two top half finishes in LaLiga and reached a European Quarter-Final during his three years at Los Carmenes between 2018 and 2021. It was an impossible task to follow in many respects.
The club's Chinese owners could have gone in the direction of appointing a popular coach, somebody capable of playing the PR game and with the likeability factor to quickly win over Granada players and supporters alike. Instead, and perhaps to some extent intentionally, they went in the opposite direction by appointing a man who has already had thick enough skin to shrug off criticism and controversy in his attempts to try and forge his coaching career. Robert Moreno was infamously branded "disloyal" and "over ambitious" by Luis Enrique when he wanted to stay on as Spain boss in 2019 having only taken the job on an interim basis while Enrique dealt with tragedy in his personal life.
The two had worked together closely for a number of years in various roles so it was a very public falling out and those words may forever tarnish Moreno's reputation. A short-lived and largely unsuccessful stint at Monaco followed and his appointment at Granada wasn't particularly well received in some quarters.
The Andalusians started the season with a 7-game winless streak immediately putting pressure on Robert Moreno with rumblings of discontent evident pretty much from the off. A 1-0 derby win over Sevilla in October though would break the duck and prove something of a turning point and Moreno does deserve credit for shrugging off the doubters and starting to get the best out of a Granada side which had faded towards the end of their final season under Martinez and been weakened by summer departures. Including the victory over Sevilla, they would lose just 2 of 13 league games culminating in a 1-1 draw with Barcelona in early January.
January Business – Were Granada trying to run before they could walk?
As a result, Granada were sitting relatively comfortably in the upper reaches of the bottom half with a clear advantage on the bottom three in early January, but by no means out of the relegation equation altogether. Unlike many teams who sought quick fixes and short-term signings, the club took a bold approach to the January transfer window and were surprisingly active with five new arrivals:
| | | |
| --- | --- | --- |
| | Age | Fee (transfermarkt) |
| Matías Arezo | 19 | €5.7m |
| Myrto Uzuni | 26 | €4m |
| Njegoš Petrović | 22 | €1.5m |
| Dani Raba | 26 | Free |
| Àlex Collado | 22 | Loan |
There was a sense of excitement building as a result, particularly around the signing of highly rated teenager Matías Arezo, a Uruguayan forward previously strongly linked with Atletico Madrid. With none of the five arrivals over the age of 26, they were clearly looking towards the future and thinking about building a team that could get back towards the heights reached in the previous two seasons.
However with the benefit of hindsight, it feels a bit like Granada were getting ahead of themselves somewhat. The new signings were quickly thrust into first team action with Arezo, Uzuni and Collado all starting the 2-0 defeat at Real Sociedad while Petrović featured off the bench.
Six days later, all of the new boys were dropped to the bench but a 4-1 home defeat against Villarreal made it five straight defeats and suggested that things were starting to badly fall apart for Robert Moreno at Granada. A home draw against Cadiz did little to ease the pressure and a 3-1 loss at Valencia last weekend would prove the final straw for the board as Moreno was shown the door after nearly nine months in the job.
You can never be fully sure what goes on inside dressing rooms and behind the scenes at football clubs but often you can tell more from what doesn't come out than what is actually said or written by players. It's fair to say the Granada squad hasn't been quick to come out singing the praises of their former boss whose dismissal was announced by the club with the briefest of statements consisting of just two sentences.
It doesn't take much reading between the lines to figure out that there may have been more circumstances that have contributed to his departure than just bad results.
Why it's already crunch-time for Granada's survival hopes
With up to eight teams in the relegation scrap, it's all to play for at the bottom and it looks all set up to go right down to the wire at the bottom. There will be a host of six-pointers to come before the end of the season which will have a direct impact on the final picture.
For Granada though, crunch-time comes early and it comes now with four of their next five matches against bottom eight teams and likely relegation rivals:
| | | |
| --- | --- | --- |
| Matchday | Opponent | Current Position |
| 28 | Elche (H) | 14th |
| 29 | Alaves (A) | 19th |
| 30 | Rayo Vallecano (H) | 13th |
| 31 | Sevilla (A) | 2nd |
| 32 | Levante (H) | 20th |
The upcoming schedule may also explain why the Granada owners felt like now was the right time to make a change, having resisted calls for them to call time on Moreno until this point.
While anything from the trip to Sevilla will be seen as a bonus, the other four games are massive for Granada, particularly with three of them at home offering a good chance to put points on the board and move firmly in the direction of safety before the real business end of the season kicks in.
Three wins from that period would put them on 34 points even if they lost the other two games. The points tally needed to beat the drop has hovered between 30 and 38 over the last five seasons, so they'd be well on their way to safety with that kind of return. However clearly these matches are also an opportunity for their rivals to further extend this miserable run Granada are on and drag them into even deeper trouble.
There is a degree of logic when it comes to making an interim appointment at this stage. The club can watch on and see what kind of reaction Torrecilla gets this weekend against Elche and potentially next at Alaves. They then have the international break, which is always a popular time to make a switch, should the team not deliver the goods in these next two games.
That would allow a new man some time on the training ground to prepare for the home games against an out of form Rayo Vallecano side that doesn't travel well and bottom club Levante – the most winnable remaining fixtures on Granada's schedule.