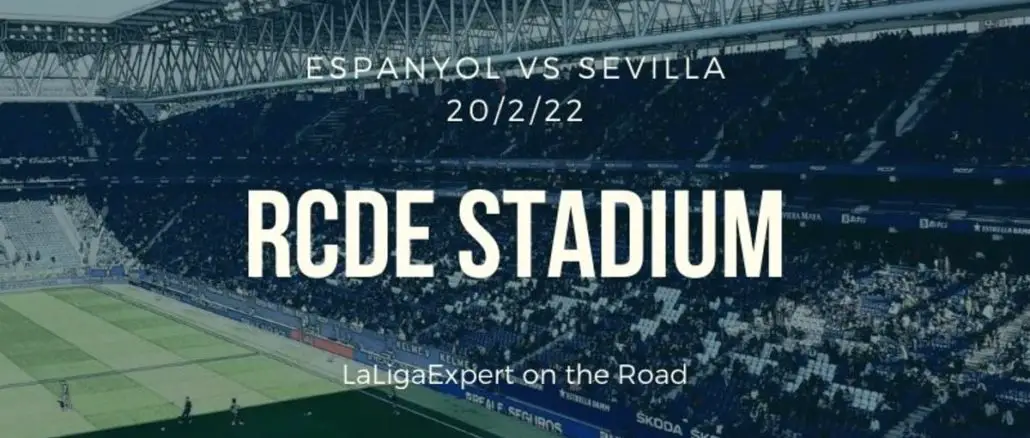 The 2021/22 season marks Espanyol's first campaign back in the top flight after a solitary and ultimately successful Segunda Division campaign. Having almost instantly slotted comfortably back into the middle section of LaLiga, it already feels a bit like they were never really away. 
The second tier experience must seem like a blur for supporters of Los Periquitos too given their entire promotion winning campaign was played out behind closed doors. Despite suffering relegation during the early phase of the pandemic, Espanyol fans still ended up returning to top flight football and to a team in considerably better shape than the one they'd witnessed drifting miserably towards the drop for the first time in 27 years before the first big Covid outbreak in Europe in early 2020.
The 2021/22 campaign is not only an important one for Espanyol in that they're back in the Primera with supporters cheering them on once more, it's also their 13th season at the RCDE Stadium. An insignificant milestone on the face of it, but notable in that it means they've now spent longer at their current home than they did at the much maligned Estadi Olímpic Lluís Companys (pictured below) which hosted Espanyol home fixtures for twelve seasons between 1997 and 2009.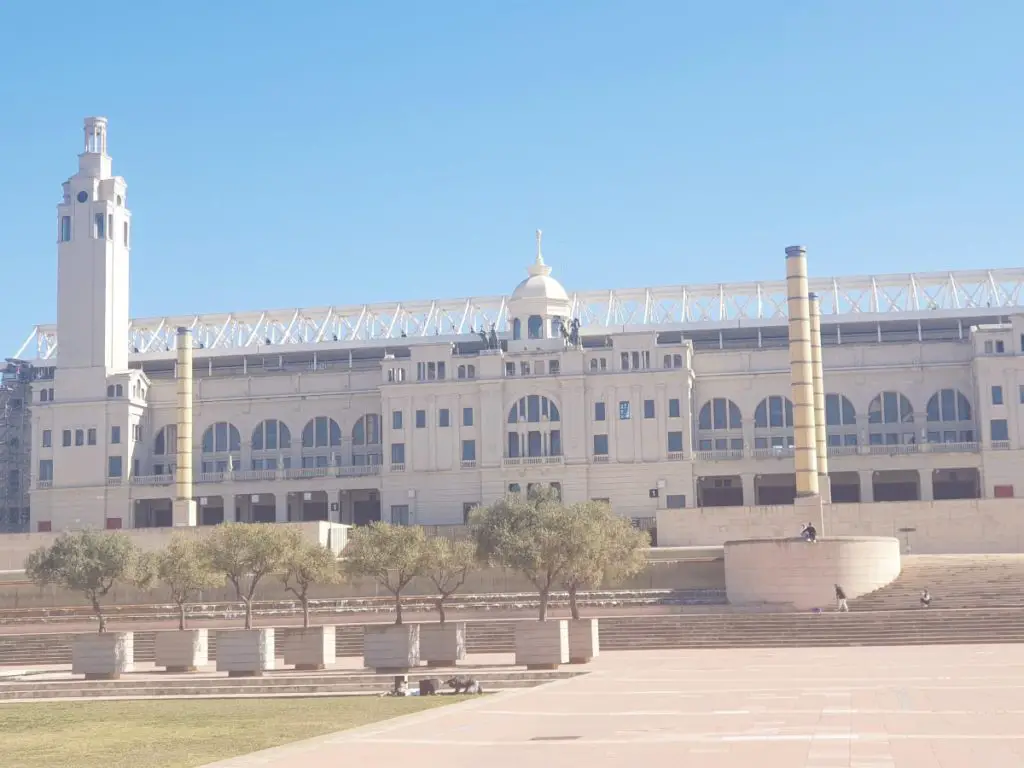 Despite a fantastic location, on the famous Montjuïc hill overlooking the centre of one of Europe's most attractive cities, the stadium never felt like much of a home for Espanyol fans. It wouldn't take long for followers of the Barcelona club to miss the atmospheric Estadi de Sarrià which had previously served as their home for more than 70 years before financial problems resulted in the stadium being sold to property developers.
Aside from the usual problems associated with football in athletics stadiums, the Estadi Olímpic Lluís Companys was far too big for Espanyol's needs. Having been the memorable setting for the 1992 Olympics, the 60,000 capacity was rarely even half full for Espanyol home matches and despite some renovations before the Games, it was still an old, dated stadium which was in fact initially built in conjunction with Barcelona's unsuccessful bid to host the 1936 Olympics. Put simply, it was never going to be a long-term 21st Century home for the club and there was always a temporary and at times soulless feel to their time there.
Few Espanyol fans look back fondly on that period, yet given the many contradictions that come with supporting a club that lacks a strong identity to fall back on, it's somehow fitting that two of the four major trophies Espanyol have ever won came during those barren years. Copa del Rey triumphs in 2000 and 2006 helped make them more bearable but the apathy that existed at the time is perhaps summed up by a crowd of barely over 16,000 for the 1st Leg of their Semi-Final against Deportivo La Coruña , en-route to the second of those cup wins.
The Montjuic years even delivered a European Final under Ernesto Valverde the following season but the desire for a new home of their own was only growing. Espanyol fans would finally get their wish and the chance of a bright, new dawn when the club moved into a purpose-built stadium on the outskirts of the city of Barcelona in 2009.
With a capacity of 40,000, the RCDE Stadium (also known as the Estadi Cornellà-El Prat) appeared the perfect solution for the club's needs. Featuring an award-winning modern design, almost every seat offers a better view than the very best the Lluís Companys could offer and it does a good job of generating the kind of atmosphere that had previously been lacking.
The added journey out to Cornellà wasn't a major sticking point for supporters either, with rail and metro links simplifying the task while its location adjacent to a major motorway serving Barcelona aided those travelling by car. 
Nor was there really any kind of identity crisis attached to the move. This wasn't an Atletico Madrid situation where the club was leaving its spiritual heartland behind for a shiny stadium in the distant suburbs. While older Espanyol fans still feel nostalgia towards Sarrià, its proximity to Camp Nou (which was within walking distance) meant Espanyol could never really lay claim to it exactly being "their part of town" and any such feelings subsided in any case during the decade and a bit at Montjuic.
This was a chance for Espanyol to kick on and perhaps finally build a modern and meaningful identity despite the unenviable task of living in the shadows of an all conquering Barcelona side that had just won the treble under Pep Guardiola.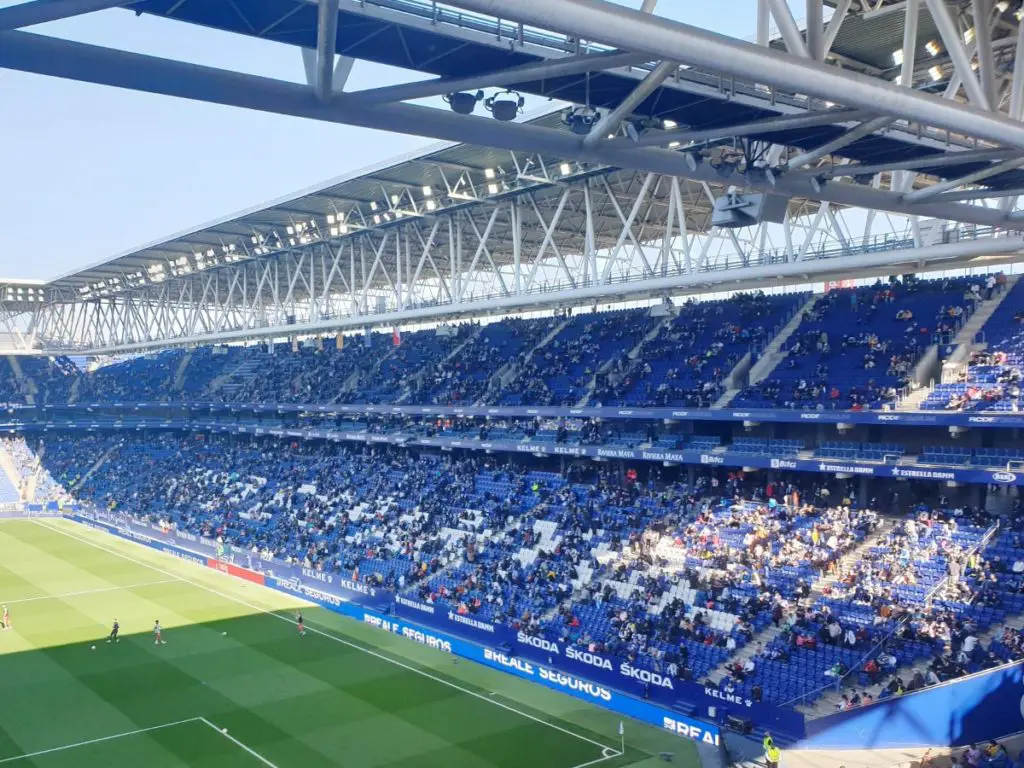 The early days of the RCDE Stadium brought their fair share of triumph and trauma. Tragically, just six days after Espanyol's first game at the new ground, a 3-0 friendly victory over Liverpool, club captain Dani Jarque lost his life after suffering a heart attack during the club's pre-season preparations in Italy. As a result, Espanyol's first competitive fixture at their new home against Real Madrid was largely a sombre affair as opposed to the big celebration of a long-awaited new era that it might otherwise have been.
Despite the season being tinged with sadness, the initial signs for the RCDE Stadium were relatively positive in that 2009/10 campaign. Even with Espanyol scoring a league-low 29 goals, they achieved a safe mid-table finish under Mauricio Pochettino with average crowds up to 27,860, easing any fears that the location may put Espanyol fans off supporting their team.
The sense that something was really building for the club stepped up a notch the following year with Espanyol starting the season with seven straight home victories. Any teething problems, which can crop up when clubs move stadiums, were largely a thing of the past and with a bright, young coach in Pochettino, they appeared to have a real platform from which to build and potentially shed their mid-table reputation by challenging at the right end of the division. 
There was even a rare full house for the visit of Los Blancos during that 2010/11 season which ended up with a top eight finish, something that had only happened twice during their time at Montjuïc.
However it's fair to say that it would prove something of a false dawn and the 2010's would go on to see Espanyol live up to that mid-table tag once more with 7th the peak in 2018/19 and no finishes below 14th before the desperate 2019/20 campaign. Attendances have declined from those early highs too and have tended to hover around the 20,000 mark in recent years, roughly 50% of the stadium's capacity.
The atmosphere is certainly better though and Espanyol fans are happy to have a true home to call their own once more. Few regret the decision to move out to Cornellà, despite the occasional dig from across town from the likes of Barcelona's Gerard Pique who isn't shy about pointing out that the club no longer resides within the city's limits.
Pique remains public enemy number one in these parts and was sent his marching orders in Stoppage Time of a bad-tempered derby clash at the RCDE Stadium on the most recent matchday. Espanyol led 2-1 at the time and looked on course for their first league victory in the Derbi Barceloní since moving to Cornellà over twelve years ago. However Luuk de Jong's last gasp header denied them a rare taste of derby joy and it's a decent metaphor for Espanyol's time at the RCDE Stadium so far which has yielded lots of nearly moments and short periods of positivity and relative optimism, but no major catalysts that have helped them truly push on to that next level.  
LLE is in town for their home game against title chasing Sevilla, just a week on from that eventful Catalan derby which also saw two Espanyol players receive red cards in the dying moments. The fixture is still fresh in the minds of followers of the Blanquiazules, many of whom are enjoying pre-game coffees, xurros and beers on the Rambla de Josep Anselm Clavé which runs through the centre of Cornellà de Llobregat.
It's not quite as grand and certainly isn't as busy as La Rambla – the bustling, touristy street around 10 kilometres away in the very heart of Barcelona. In fact, it feels a whole world away, but it's still a pleasant enough setting for pre-game refreshments on a sunny Sunday in Catalunya.
Those pre-game rituals are an all important part of what makes a matchday what it is for football fans and while often the butt of jokes from Barça supporters, Cornellà and the immediate area around the RCDE Stadium has more to offer than many football grounds in Spain. Aside from a number of neighbourhood bars and small terraces, the stadium is immediately adjacent to a large, modern shopping and entertainment complex that opened a year after the RCDE. It is home to dozens of restaurants and shops as well as a cinema and a bowling alley, which provides a modern, family-friendly alternative when it comes to pre and post game entertainment.
It can't quite compete with the magnificent city views on offer from Montjuïc but the walk to the ground is certainly easier on the legs and there is little comparison once inside. While it rarely gets talked about, in part you suspect because of its unfashionable inhabitants, the RCDE Stadium is one of the best in Spain with a simple two-tiered design making it a practical home whilst maintaining enough character to ensure it doesn't just feel like any other modern sports arena.
You sense if Espanyol were ever to truly kick on and find a way to build a larger fanbase, it could be seriously loud too. The chants of their noisiest followers behind the Gol Cornellà reverberate nicely around the ground and reach those sitting at the opposite end, where several hundred Sevilla supporters are making plenty of noise of their own tucked away in the corner of the upper tier. However with an attendance of only around 25,000, as was the case the previous weekend for the derby, there are still large swathes of empty seats which does take something away from the atmosphere and sense of occasion.
That's not a problem that is exactly unique to Espanyol in Spain this season. Even Camp Nou has been well under half-full at times, but you wonder if more could be done to tap into the local municipalities of Cornellà and El Prat, or perhaps even draw in more tourists to games given Espanyol and Barcelona are usually at home on different weekends and the city is of course one of the world's biggest travel destinations with visitor numbers increasing rapidly once more during the early part of 2022.
Some attempts have been made with discounted tickets on offer to members for this game but those being sold to the general public start at €50. It's perhaps no surprise that the RCDE Stadium hasn't sold out for a league game in more than a decade, although again they are by no means alone when it comes to setting high ticket prices for seats that are rarely filled.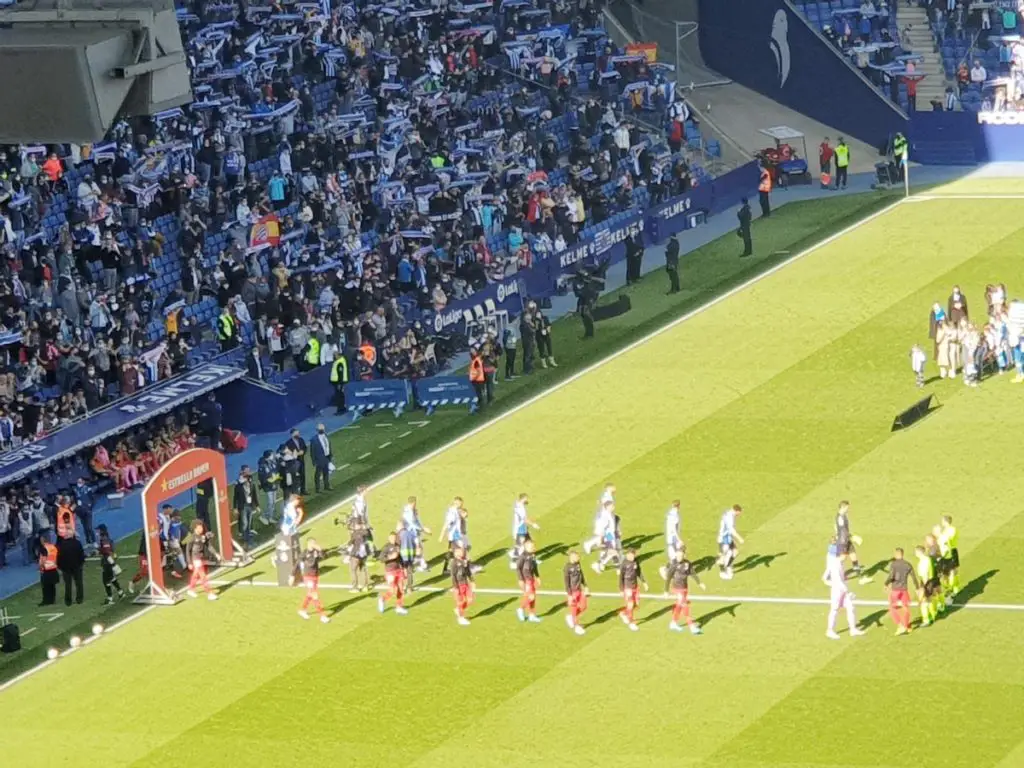 As for matters on the pitch, Espanyol's strong home form, which aside from their close brush with derby glory has also included a victory over leaders Real Madrid, has been key in ensuring they've managed to steer well clear of the relegation scrap on their return to the Primera. They start the game against Sevilla with a level of composure and confidence that you wouldn't ordinarily expect to see from a newly promoted team playing host to a genuine title contender, not to mention one without a league victory so far in 2022.
Espanyol create the game's first clear opening as top scorer and attacking talisman Raul De Tomas has a strike parried out by Bono in the Sevilla goal, with winger Tonny Vilhena failing to connect properly with the rebound.
The early stages of the game are largely uneventful though with the main activity in the stands coming in the 16th and 21st minutes as both sets of supporters applauded fallen heroes in the shape of Dani Jarque and Antonio Puerta. Both started on opposing sides in the 2007 UEFA Cup Final between the clubs in Glasgow but sadly like Jarque, Puerta would succumb to sudden heart issues only a few months later. Both were youth academy products at their hometown clubs and their legacies continue to live on long after their tragic deaths.
The football on show wasn't quite as fitting a tribute though with Sevilla surprisingly cautious in their approach and Espanyol keeper Diego Lopez a mere spectator for the opening half hour.
That all changed with the introduction of Papu Gomez for the visitors, on for the injured Anthony Martial. The diminutive Argentine was quickly clobbered by De Tomas resulting in the game's first booking. However he dusted himself off to produce the first moment of real quality as he cut in from the left and expertly drifted a ball over the Espanyol defence into the path of Rafa Mir. The Sevilla striker was alert enough to latch onto it and was left with the simplest of finishes to open the scoring thanks to the precision of the cross.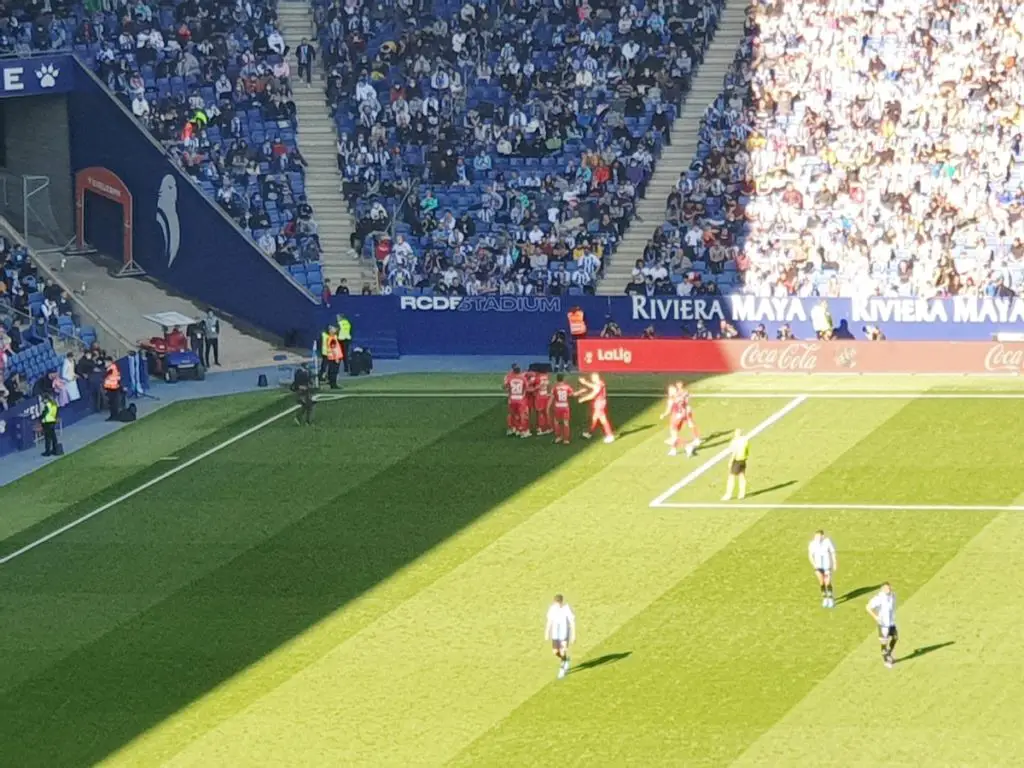 Sevilla's Half-Time advantage flattered them to a large extent with only the occasional counter-attack seeing them offer any real threat with the exception of the goal. Espanyol were pressing and probing but struggling to find a way to break open LaLiga's meanest defence though and their supporters were already sensing their winless start to the new year was set to continue.
Their mood brightened considerably in the early moments of the Second Half though as the impressive Sergi Darder, scorer of a wonderful goal in the derby, took advantage of a slip from Sevilla's Jules Kounde to head home Oscar Gil's cross and level the game at 1-1.
While he would ultimately get his break at Malaga, Darder is one of a long line of Espanyol academy graduates to have shone for the club in LaLiga. Having first joined as a 13 year old, the Mallorca native appears to be playing his best football now at the age of 28 with this game showcasing his ability to drop deep and spray balls forward almost like a quarterback, whilst also at times making runs into the box and influencing things in the final third.
The equaliser opened the game up with Sevilla suddenly showing more purpose and a willingness to gamble as they sought to stay on Real Madrid's heels at the top of LaLiga. Both sides missed good chances around the hour mark with Yangel Herrera and Papu Gomez both failing to hit the target from close range.
The game's main talking point was yet to come though. With fifteen minutes to play, Jules Kounde reacted to a foul by Espanyol's Javi Puado by swinging his arm in the direction of the 23 year old. It was nowhere forceful enough to warrant the reaction it got as Puado dramatically threw himself to the ground. However both referee Pablo González Fuertes, who has now dished out 8 red cards in 13 games this season, and the VAR review concluded it was worthy of a red and Kounde was forced to trudge off leaving Espanyol with a man advantage for the remainder of the game.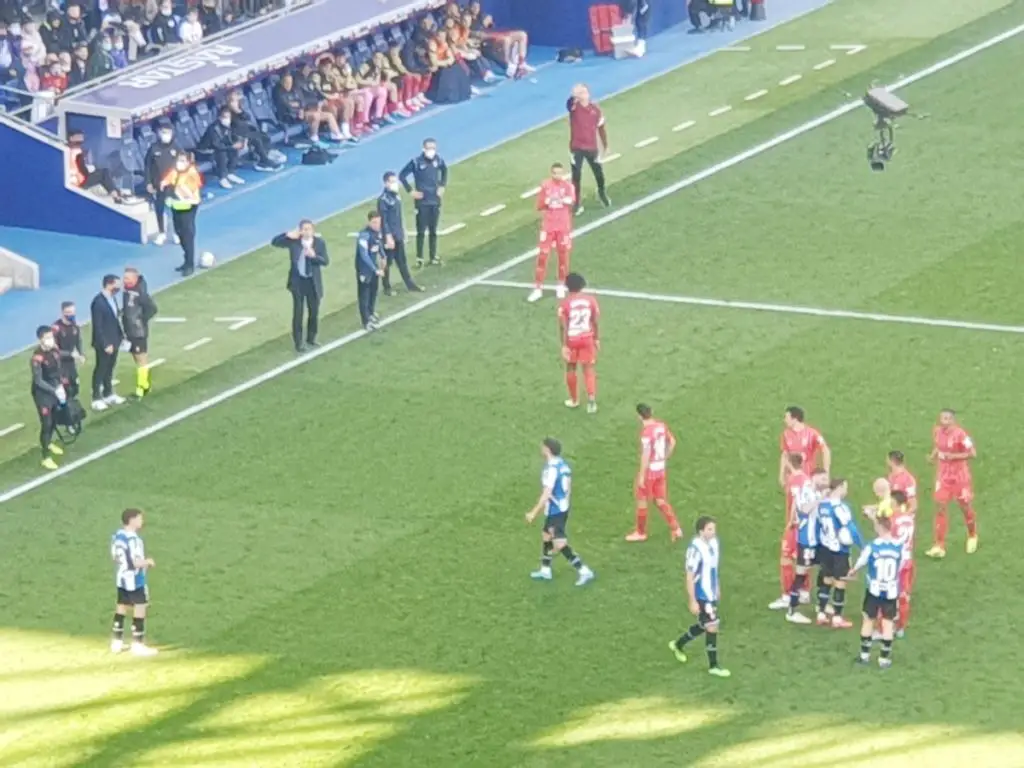 The hosts failed to make it count though, despite going close via Raul De Tomas shortly after the sending off. 1-1 it finished and Espanyol were left to reflect on a second home draw against strong opposition in as many weekends.
"I feel like I'm repeating the same speech, week after week" were the words of goalscorer Sergi Darder immediately after the game.
"We should have won last week against Barça here and today I think we should have won against Sevilla" he continued. "It's not bad to draw against these two sides but we've conceded in both games when we were playing at our best and we created more chances and just failed to take them as well late on."
His words hint at a seemingly endless question regarding this club, which is what exactly realistic expectations should be for Espanyol? Are mid-table positions and home draws against the top sides simply reflective of their level and to be viewed as pretty much as good as it should realistically get, or should the second club in Spain's second largest city, be aiming a bit higher?
This after all is a club that sits 7th in the all-time LaLiga table and only five sides have spent longer in the top flight. While they lack the core fanbase of Atletico Madrid, they can perhaps take a bit of inspiration from the way Los Rojiblancos have risen to become a genuine rival for their big city rivals in the Spanish capital over the past decade.
Nobody is expecting Espanyol to suddenly become as big as FC Barcelona, but it doesn't feel unrealistic to think that they should be a good deal closer to them. Their performances in the two derbies this season suggest the gap isn't currently that great but their winless derby record in LaLiga in the RCDE Stadium era continues to showcase just how one-sided this rivalry is.
Given the excellent stadium they now have, as well as a strong academy and an attractive location in a city that many a footballer would jump at the chance to move to, Espanyol have plenty of foundations in place. They are six years into the ownership of Chinese businessman Chen Yansheng and while mistakes have been made during his tenure, the club can't be accused of not showing a willingness to invest in the squad during that time.
However it still feels like they are missing one or two ingredients that might really enable this club to lift off and be the bigger force that they dreamt of becoming when the RCDE Stadium opened back in 2009.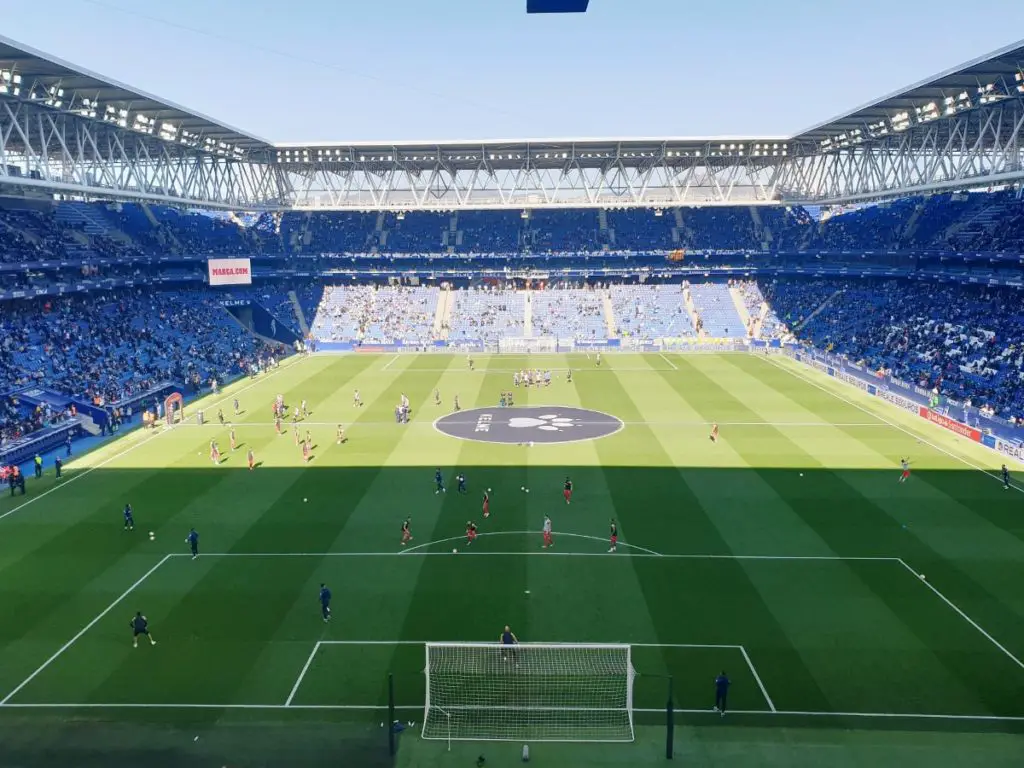 The new home has certainly added plenty to the matchday experience and enabled Espanyol fans to truly look forward to going to see their team play again. However from the outside at least, the sense that Espanyol is a club without a strong and clear identity continues to linger on.
Such things of course don't come overnight and attempts to manufacture an identity risk turning as many fans off as they do attracting new ones. Done in the right way though, over time, Espanyol have the potential to at least become an appealing alternative to football fans in Catalunya who maybe don't quite buy into the notion that Barça is still "més que un club" or perhaps even those who are turned off by the politicisaton of match days at Camp Nou where polarising chants in support of Catalan independence are regularly heard.
In some respects, the rise of the Catalan independence movement, which has coincided with Espanyol's time at the RCDE Stadium, offered a window of opportunity for the club to further embrace the more "Spanish" identity which their name hints at. They could have opted to try and use the divides that have become more evident in Catalan society in recent years to their advantage, but of course this is a very complex issue and it's far too simplistic to divide the two Barcelona clubs merely along Spanish-Catalan lines. 
Perhaps wisely, Espanyol haven't gone too far down that road and their best bet moving forward may be to outright distance themselves from politics altogether, and instead focus on building a positive, welcoming and accessible matchday experience for all which their excellent stadium certainly helps to facilitate. 
There are over seven million people in the Community of Catalonia and only three football clubs currently in the top two divisions, with one of those being tiny Girona. There is clearly room for growth as far as Espanyol are concerned and you wonder if the shock of relegation may end up proving the kickstart that this club needed to refocus minds and allow the club to finally start to live up to the vision that was in place when the club moved into the RCDE Stadium thirteen years ago.