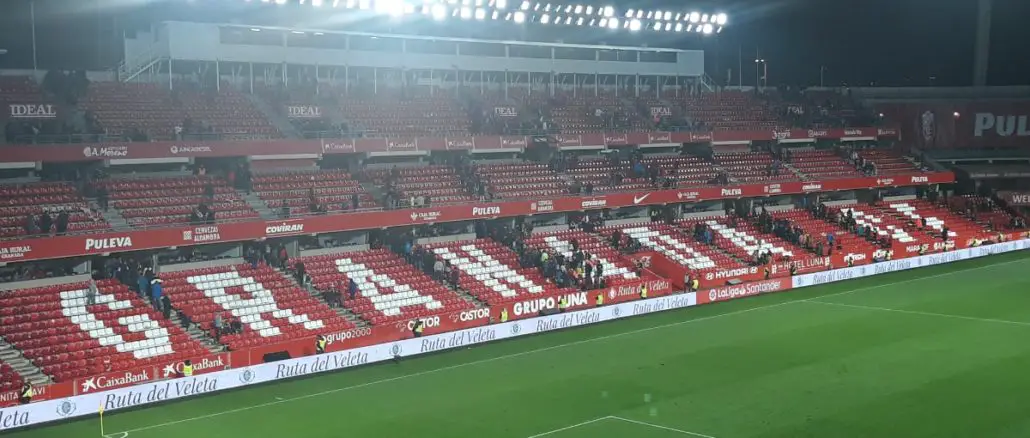 Aside from the usual title races, top four battles and relegation scraps, LaLiga is full of subplots and in something of a golden age for veteran talent, there is a private duel that could play out over the remainder of this season and potentially into next.
It's between two former teammates who were already into their mid 30's at the time they played together for Real Betis during the 2015/16 season. Between them, Jorge Molina and Joaquín Sánchez scored a grand total of just two league goals during that campaign, Joaquín's first back at the Benito Villamarin and Molina's last before moving to Segunda División Getafe.
At that stage, both men appeared to be winding down towards the natural endings of their careers. As it turns out, they not only had plenty of gas left in the tank, but would go on to play some of their very best football over the next few years with Joaquín rediscovering the magic of old for Betis while Molina would become an iconic figure at Getafe and is still doing the business at Granada where he set an all-time LaLiga record just this weekend.
Molina becomes LaLiga's Oldest Hat-Trick Scorer
Jorge Molina is now LaLiga's oldest ever hat-trick scorer, breaking a record held by Joaquín who was 38 years and 140 days old when he remarkably scored three times in the first 20 minute for Betis against Athletic in December 2019, beating the previous mark set by the legendary Alfredo Di Stefano for Real Madrid.
Di Stefano's record had stood for no fewer than 55 years. Joaquín's however would last a mere two years until it was broken on Sunday by Jorge Molina netting three times for Granada in their 4-1 win over Mallorca. Unlike the Betis winger, Molina had to wait until the 91st minute to complete his hat-trick but there was still time for him to be substituted and receive a standing ovation from those inside Los Cármenes on a memorable day for the veteran striker.
Golden Oldies – LaLiga's Oldest Goalscorers 
| | | | |
| --- | --- | --- | --- |
| Player | Age | Fixture | Date |
| Donato | 40 years, 4 months, 17 days | DEPOR 1-2 Valencia | May 17th 2003 |
| César Rodríguez | 39 years, 9 months, 3 days | ELCHE 3-4 Atletico Madrid | April 10th 1960 |
| Jorge Molina | 39 years, 7 months, 27 days | GRANADA 4-1 Mallorca | December 19th 2021 |
| Alfredo Di Stéfano | 39 years, 7 months, 16 days | ESPANYOL 1-1 Mallorca | February 20th 1966 |
| Joaquín | 39 years, 7 months, 15 days | REAL BETIS 3-2 Alaves | March 8th 2021 |
The oldest goalscorer in LaLiga history is currently Donato who was 40 years old when he netted his final goal for Deportivo La Coruña in May 2003. The Brazilian retired at the end of that season and few players have got close to that mark since with Athletic's evergreen forward Aritz Aduriz the only one to seriously threaten it in the 2010's. Even he fell nearly two years short with his memorable final goal against Barcelona coming at the age of 38 years, 6 months and 5 days.
With Mallorca's Salva Sevilla the only other outfield player to have featured in LaLiga this season to have even celebrated his 37th birthday, Joaquín and Jorge Molina currently appear to be locked in a private battle to write a little piece of Spanish top flight history.
Chasing the Record – Joaquín vs Molina
There is a real chance though that Donato's record will go at some point in 2022. At 40 years and 5 months, Joaquín is already older than the Depor man was when he set the current mark. While he has appeared in all of Betis' Europa League games this season, the winger has barely even been a bit-part player in LaLiga with just 107 minutes of game-time clocked up in what certainly feels like his swansong season.
One of the most popular players in Spanish football, followers of Betis and other clubs alike will be willing him on to break the record over the remainder of the 2021/22 season.
However, as was the case with his record for the oldest hat-trick, even if Joaquín does net a league goal between now and May, there's every chance that Jorge Molina will just go and break it. The Granada frontman is nine months Joaquín's junior but as his weekend scoring exploits proved, is still an important part of Robert Moreno's plans in Granada. His two-year deal expires at the end of this season but it's safe to say Molina is currently doing more than enough to warrant an extension.
Either way, the race for the record promises to be one of LaLiga's most interesting sub-plots in 2022. Whether it's Molina or Joaquín, or whether neither of them ultimately dislodge Donato, both men deserve enormous credit for having been able to keep performing at such a high level for so long whilst maintaining their drive at an age when most of their peers have long since hung up their boots.
---
Read More – Manuel Pellegrini awakening the Beast at Betis