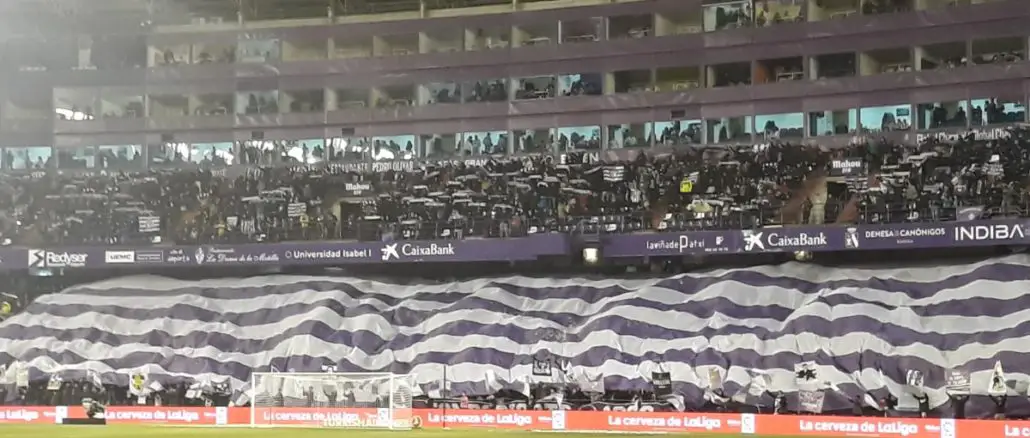 While there is no such thing as a good time to be relegated, once the disappointment of the dreaded drop fades, LaLiga's relegated trio from 2020/21 have reason to be positive about their chances of bouncing back next season.
The coaches of Eibar, Real Valladolid and Huesca have all departed since the conclusion of LaLiga a little over a week ago, and the task of rebuilding for a promotion push begins in earnest. The first big task will be to appoint new men to lead their respective charges following the departures of José Luis Mendilibar, Pacheta and Sergio González.
We should get news on that pretty soon as Spanish football's managerial merry-go-round gets into full swing. While adjusting to relegation brings many challenges, any prospective coach ought to be attracted by the very real chances all of these clubs will have to challenge for promotion in 2021/22.
Parachute Payments – An even bigger advantage in strange times
Spain's parachute payment system, only introduced by Javier Tebas in 2017/18, is slightly different to that in England and other countries. For starters the payments are only for one season, meaning the first year back in the Segunda Division offers up by far the best chance for relegated clubs looking to bounce back to the top flight.
The amount of the parachute payment also differs between the clubs according to various factors with those that have spent the longest in the top flight before their relegation getting a bigger piece of the pie. For example, this in theory should benefit Eibar (7 seasons in the Primera) over Huesca who were relegated after just one year.
Since the introduction of these payments, relegated clubs have performed notably better with 8 of the 12 teams dropping down to the Segunda securing at least a play-off place the following season. At a time when second tier clubs have been starved of gate receipts due to more than a year of empty stadiums and lost revenues, those payments serve up even more of an advantage than during normal times.
✔️ Ascenso
✔️ Campeones de Liga
✔️ Equipo más goleador
✔️ Equipo menos goleado
✔️ Pichichi = @RaulDeTomas9
✔️ Zamora = @DiegoLopezOf
✔️ Máximo asistente = @AdriEmbarba11

? 10 meses de trabajo y el apoyo incondicional de los pericos nos han permitido lograrlo.#RCDE pic.twitter.com/1ii7w6gZrE

— RCD Espanyol de Barcelona (@RCDEspanyol) May 30, 2021
The 2020/21 Segunda Division season produced clear evidence of this. The three teams relegated from the previous season's Primera, ending up taking 1st, 2nd and 3rd places in the final league standings. Having spent so long in the top flight, Espanyol were afforded a huge salary limit of €45.34 million in a league where over half of the clubs had caps of less than €6 million.
It's no surprise they won the league, nor was it a shock to see Mallorca win promotion and Leganes put themselves in a good position to do likewise through the play-offs. Eibar, Real Valladolid and Huesca won't have such a phenomenal advantage as Espanyol, but provided they are run well and make sensible recruitment decisions, they really ought to be there or thereabouts when it comes to the promotion picture next term.
A tougher Primera & weaker Segunda in 2021/22?
There's also an argument to suggest that the bottom of next season's Spanish top flight will be one of the most competitive we've ever seen. Espanyol will certainly be expected to quickly reestablish themselves in LaLiga after just one year away and Mallorca also look like they will return in a stronger position to survive than in 2019/20 when they were on the back of successive promotions.
We will wait and see who comes up via the Segunda Division play-offs. You suspect many bottom half LaLiga clubs will be hoping it's not Almeria who have the resources to invest heavily thanks to their wealthy owner Turki Al-Sheikh.
Therefore those clubs that narrowly avoided relegation from the top flight this season, may have a tough job repeating the trick next term. The likes of Elche and Alavés may struggle to find three teams worse than them in 2021/22.
As for the Segunda, it may be that it doesn't take quite as much to secure promotion. While they are much smaller clubs with smaller fanbases, the likes of Huesca and Eibar, will have a large financial advantage on more historic clubs such as Real Zaragoza and Sporting Gijon. Meanwhile the teams that ultimately fail to emerge from this year's play-offs may be faced with budget cuts, particularly if that includes Leganes who have benefited from the parachute system this season.
Who stands the best chance of bouncing back?
It's still very early days in what will be a crucial summer at all three relegated clubs. It's perhaps too early to properly attempt answering that question but there's a case to be made for all three.
Trailer for El Presidente — the documentary focusing on Ronaldo's ownership of Real Valladolid. Looking forward to watching this. pic.twitter.com/vYK3HdN6Ko

— Karan Tejwani (@karan_tejwani26) May 8, 2021
Real Valladolid are perhaps the obvious choice as the largest of the three clubs but this will be the biggest test yet of the credentials of Ronaldo Nazário's ability to successfully run a football club. He was quick to sack both coach and sporting director on the back of relegation and getting those appointments will be key to anything that happens next.
In terms of playing personnel, only three members of their 2020/21 squad were out of contract and with returning loanees and promoted youth teams players, they have 39 players on their books, which clearly will need some trimming before next term. On paper they have a lot of players who should flourish in the Segunda Division but it's questionable whether the likes of striker Shon Weissman will be willing to drop down to that level.
Huesca have become something of a yo-yo club and the experience of having won promotion from the Segunda in both 2018 and 2020 ought to stand them in good stead. They wanted Pacheta to stay but he opted to depart following the heartbreak of final day relegation. They will also lose star forward Rafa Mir whose 13 goals on loan from Wolves, were not enough to keep the Aragonese club in the top flight.
Javier Ontiveros, Denis Vavro, Idrissa Doumbia, Sergio Gomez and Pablo Maffeo are other players whose loans expire this summer, so they face a bigger task in terms of recruitment than Real Valladolid. Even after those departures though, they should still have the core of their 2019/20 promotion winning side including stalwarts such as captain Jorge Pulido. With a few smart deals, it shouldn't take much to make Huesca very competitive in the Segunda Division.
Welcome César#OngiEtorriCesar pic.twitter.com/dMxWJezqa7

— SD Eibar ???? (@SDEibarEN) May 29, 2021
Eibar may be the club that has to make the biggest adjustments having established themselves against all odds in the top flight for so long. The departure of José Luis Mendilibar leaves a huge void to be filled and they've also lost top scorer Kike Garcia who has joined Osasuna. Sevilla loanee Bryan Gil won't be at Ipurua next term either. Aside from that pair, no Eibar player scored more than 3 goals last season in LaLiga, so attacking reinforcements will clearly be a priority for new sporting director César Palacios.
However, for reasons already cited, those expecting Eibar to just disappear into the wilderness after their top flight adventure, may be surprised. They are a very well-run club who have used their huge revenue boosts of the last seven years to really invest in the infrastructure of the club and modernise Ipurua. They return to the Segunda a very different club to the one that was last at this level in 2014.