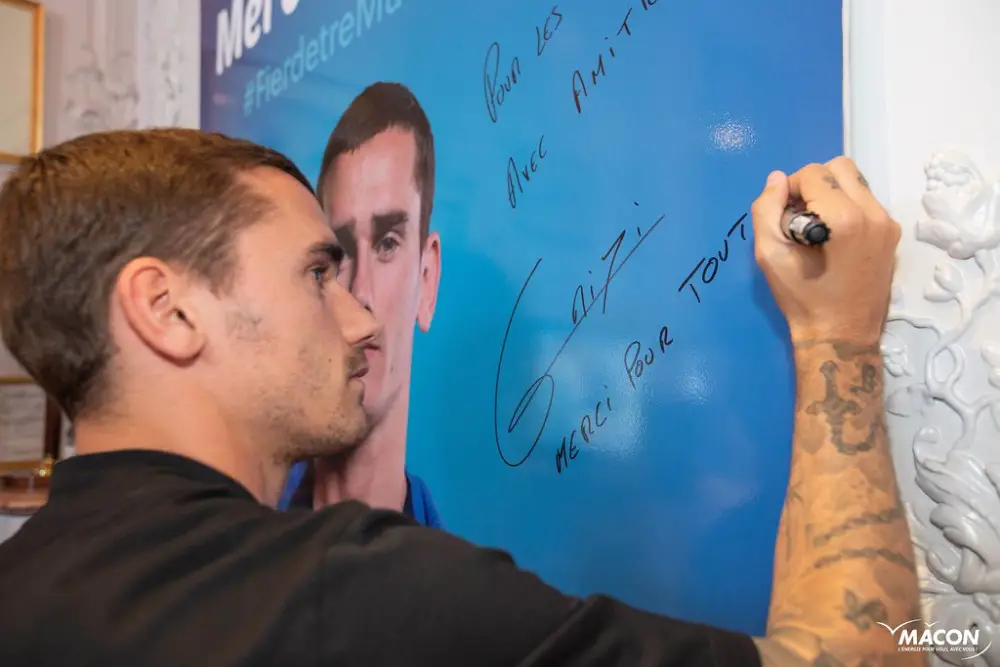 After close to eighteen months of speculation, rumours, accusations, documentaries and strikes, Antoine Griezmann is finally a Barcelona player. The Catalan club have today paid the Frenchman's €120million release clause with the player expected to be presented at Camp Nou on Monday.
A Unique Transfer Saga
This has been one of the most protracted and in many ways bizarre transfer sagas in modern times. Antoine Griezmann isn't somebody who really lives up to the stereotypes of the modern-day footballer and for better or worse he has handled over eighteen months of transfer speculation in a very different way to most of his peers.
All that existential doubt last year as Griezmann made THE DECISION was for nothing. In the end he left.

Here's how things unfolded last year: https://t.co/FqAdGJjtzU pic.twitter.com/zU2eaZnnUb

— AS English (@English_AS) July 12, 2019
Murmurings of a potential move to Barcelona really started to intensify at the beginning of 2017/18 campaign and the accepted rhetoric even in the red and white half of Madrid was that he would make the move to Camp Nou at the end of that season. That inevitably led to a somewhat strained relationship between Griezmann and Atleti followers with only the Frenchman's performances on the pitch maintaining the trust.
Griezmann had a stellar 2018, the year in which he scored 40 goals for club and country, became a world champion and firmly established himself as one of the outright stars of the global game. As big as Atleti had become, that summer felt like the optimum time for him to make the move to Barcelona but to everyone's surprise, he ultimately announced his decision to stay put in a Spanish TV documentary.
In thirty minutes of borderline cringe, Griezmann did his prospects of a future move few favours as he managed to embarrass Barcelona whilst toying with the heart-strings of the Atleti fans and board who had supported him for four seasons.
Accusations of tapping up followed as the relationship between the two clubs sunk to new depths. In the twelve months that have passed since, the notion that Griezmann had also burnt his bridges and was now not wanted by the Barcelona dressing room also remained a constant theme in the Spanish and Catalan press.
Antoine Griezmann's €800m buy-out clause is now the largest release clause at Barcelona.

Lionel Messi's is €700m until 2021. pic.twitter.com/BM4ypXnaZV

— Squawka News (@SquawkaNews) July 12, 2019
Despite all that, fast-forward to July 2019 and this never-ending transfer saga finally has a degree of closure. Despite his rejection last summer and renewed interest in Neymar, Barcelona clearly decided the opportunity to sign Griezmann was still too good to turn down with a deal reportedly in place since March. If Atleti can prove that, they may seek legal action and could yet ultimately receive a much larger fee given the forward's release clause was significantly higher at that point so this is a transfer that may continue to make headlines for weeks and perhaps many months after its completion.
How will Griezmann fit in at Barcelona?
For now though, we can finally start to talk with certainty about how Antoine Griezmann will fit into this Barcelona team. Despite another league title, harrowing Champions League and Copa del Rey defeats at the end of last term only served to add to the growing sense of disillusion in Barcelona at how the club is being run on and off the pitch. The captures of Frenkie de Jong and now Griezmann at least adds some fresh impetus and genuine quality to their ranks heading into the 2019/20 season but it remains to be seen quite where Griezmann will play.
On the Left in 4-3-3
In the short-term, the most likely outcome is that Griezmann slots in on the left flank with Barcelona continuing to play 4-3-3. Compatriot Ousmane Dembele has been the preferred option in that position but now looks to be a player Barça are happy to sell or failing that relegate to a back-up role, perhaps as an impact substitute.
A front three of Griezmann, Luis Suarez and Leo Messi restores Barcelona to having a trident of proven world class performers. It is on paper an extremely destructive strike-force with Griezmann's all-round game certainly better than Dembele's at this point in time. However Griezmann and Messi are both players who like to drift inside and operate almost as number tens, even when they are selected out wide so it's a system that may have some teething problems.
Up Front in a 4-4-2
Ernesto Valverde favoured the 4-4-2 system during his first season at Barcelona and those end of season cup losses coupled with the ageing of his two principal attacking stars could prompt a switch back to a system which enables them to operate with another body in midfield, at least at times next season.
That would see Valverde rotate Messi, Suarez and Griezmann enabling him to keep his key men fresher for the business end of the campaign where Barça have fallen short over the past few seasons. Luis Suarez's record of just 2 goals in 20 Champions League games over the past two years is also a worry. While neither Griezmann nor Messi are classic number nine's, both have excelled as forwards at various stages in their careers and if they can click on the pitch, the duo could quickly become Barça's go-to pairing in Europe next term were we to see a switch back to a 4-4-2.
What if Neymar signs?
The summer transfer window does still have over a month and a half to run in Spain and with Barcelona currently weighing up making a move for Neymar, Barcelona's new-look trident could yet become a ridiculously talented quartet before the summer is out. If the Brazilian does ultimately return to Camp Nou, and we are a long way off that point, Ernesto Valverde would have an even bigger puzzle to solve.
Can Messi, Griezmann, Neymar & Suarez play in the same team?
The most likely way Barça would fit Griezmann, Neymar, Suarez and Messi into the same team would be to go with a 4-2-3-1 formation. They have plenty of options in the holding midfield roles now with the likes of Arthur, Frenkie de Jong, Sergio Busquets and Arturo Vidal. Luis Suarez would almost certainly continue as the number nine in this system with the exact makeup of the three behind him, the main issue for Valverde to resolve.
Barcelona's attacking options ??

Lionel Messi ??
Luis Suarez ??
Antoine Griezmann ??
Philippe Coutinho ??
Ousmane Dembele ??
Malcom ??

Neymar next? ? pic.twitter.com/VlfDKxk7yJ

— Goal (@goal) July 12, 2019
Neymar has been used as a second striker by PSG at times but flourished on the left flank for Barcelona and is likely to return to that role should he return to the club. That would again bring things back to the Griezmann-Messi conundrum. The most likely scenario would be that Messi continues on the right flank, essentially restoring the old 'MSN' trio up top with the added threat of Antoine Griezmann in something between an attacking midfield and number ten role. Alternatively Valverde could accelerate what many see as Messi's inevitable switch to a central position by utilising him as the deepest member of the quartet and playing Griezmann on the right flank.
Could Suarez Go?
This is clearly a summer of change of Camp Nou although the nature of that change seems increasingly less centred around an overall strategy. The signing of Frenkie de Jong suggested Barça were keen on looking to the future and perhaps returning more towards their core values as a passing side with a greater emphasis on building their attacks in midfield. However already there looks to have been a big U-turn on that with a team that will feel incredibly top-heavy should Neymar return.
It may also mark the beginning of the end for Luis Suarez's Barcelona career. His struggles in the Champions League, the one competition that Barça are most desperate to win, is a clear black mark against his name in the eye's of the club's hierarchy. The Uruguayan marked the fifth anniversary of his move to Catalonia this week but turns 33 this season and is certainly a likely fall-guy as Barça aim to finance a move for Neymar.
That may not necessarily manifest itself in the shape of a transfer away this summer. However in the event of Neymar's arrival, Barcelona are sure to experiment with a Neymar-Griezmann-Messi trident at some stage and if it clicks, then it would surely be a more natural path forward than attempting to regularly shoehorn all four men into the same eleven.
---
Follow La Liga Expert on Twitter | Like us on Facebook
---
Article via Mark Sochon – Contact: marksochon(at)hotmail.co.uk | @marksoc1 on Twitter
"Le retour d'Antoine Griezmann à Mâcon" by villedemacon is licensed under CC BY-NC-ND 2.0