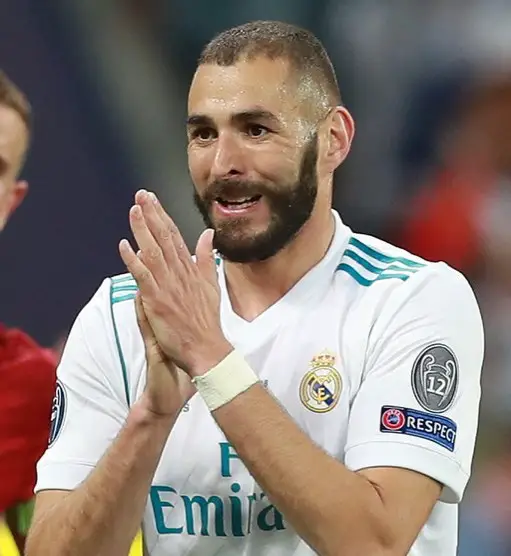 The winds of change were blowing in Madrid during the summer of 2009. A massive spending spree produced some seismic consequences that would alter the destiny of not just one club but shift the balance of power in European football. Largely as a result of the success of Pep Guardiola's first season in charge of Barcelona, Real Madrid didn't respond with half-measures. By the time players had returned for pre-season training, they'd recruited Cristiano Ronaldo, Kaká and Karim Benzema, the most coveted players in the English, Italian and French top flights at the time.
Ronaldo would quickly prove 94 million Euros well spent but Kaká would never come close to producing the kind of football he'd played in Milan. You won't find much argument amongst Real Madrid supporters when it comes to either matter. However in the case of Karim Benzema, the only player Real bought in 2009 who remains at the club a decade on, you will struggle to find anything like the same kind of general consensus.
At least not until this season. Ten years is a long time to spend as a polarising figure at one football club, let alone a club with the sort of pressures and extreme scrutiny that are part and parcel of playing for Real Madrid. Benzema though has been a loyal and often selfless servant who is finally getting the sort of plaudits his contribution has long since warranted.
The main criticism of the Frenchman over the years has been that he hasn't delivered the sort of goal returns you might expect from a Real Madrid striker. Even his loyalist supporters would admit he is a player that at times misses simple chances, ones that a player of his ability should be taking ninety-five per cent of the time. Such misses make the highlights reels and make it easy for his critics to have a fresh dig. They also help form the opinions of those in the international media who seldom watch a Real Madrid game in its entirety.
However for a player who is so regularly criticised for his finishing ability, Benzema's goalscoring record isn't half bad. He recently passed the legendary Hugo Sanchez to take 6th place on the list of Real Madrid's all-time highest scorers. His goals per game record is better than two of the five players ahead of him including Raúl, a player who was widely regarded as 'a prolific goalscorer'.
Only three times in his ten seasons for Real Madrid has Benzema failed to pass twenty goals in all competitions. The first was his debut season when he was only trusted with fourteen league starts. The other two were the last two seasons by which time Cristiano Ronaldo was mostly featuring as the 'number nine' with Benzema's primary task to create chances and space for the Portuguese international.
Benzema has been the consummate team player, operating in a variety of positions during his decade at the Bernabeu, often shifting to accommodate other players. While there have been spells where he has looked unassured in front of goals, it's unfair to really compare Benzema to the other elite number nines of his generation because essentially he isn't one. Sometimes described as a 'nine and a half', Benzema may lack the clinical instincts of a Robert Lewandowski or a Luis Suarez but he makes up for whatever assets he may lack with his tactical intelligence and technical ability.
To put things in some perspective, Benzema signed for Los Blancos in the same year as Klaas-Jan Huntelaar and for only €8 million more. The Dutchman would net just eight times before moving on. A decade later Benzema has won seventeen trophies and netted his 219th Real Madrid goal on Monday night at Leganes and his 27th of this season.
He may not have totally filled the goal void left by Ronaldo's departure last summer but at times this season he has been Madrid's Messi. His form at the end of January and moving into February time was more than worthy of such comparisons with displays such as a virtuoso showing at Espanyol carrying a beleaguered team to a host of victories during troubled times.
What has been one of Real Madrid's worst ever seasons, has been Benzema's best and finally he is starting to get closer to the universal respect his ten years of often selfless service deserves.
---
By @marksoc1
---
You might also like – Dependencia in La Liga – What do the Stats say?