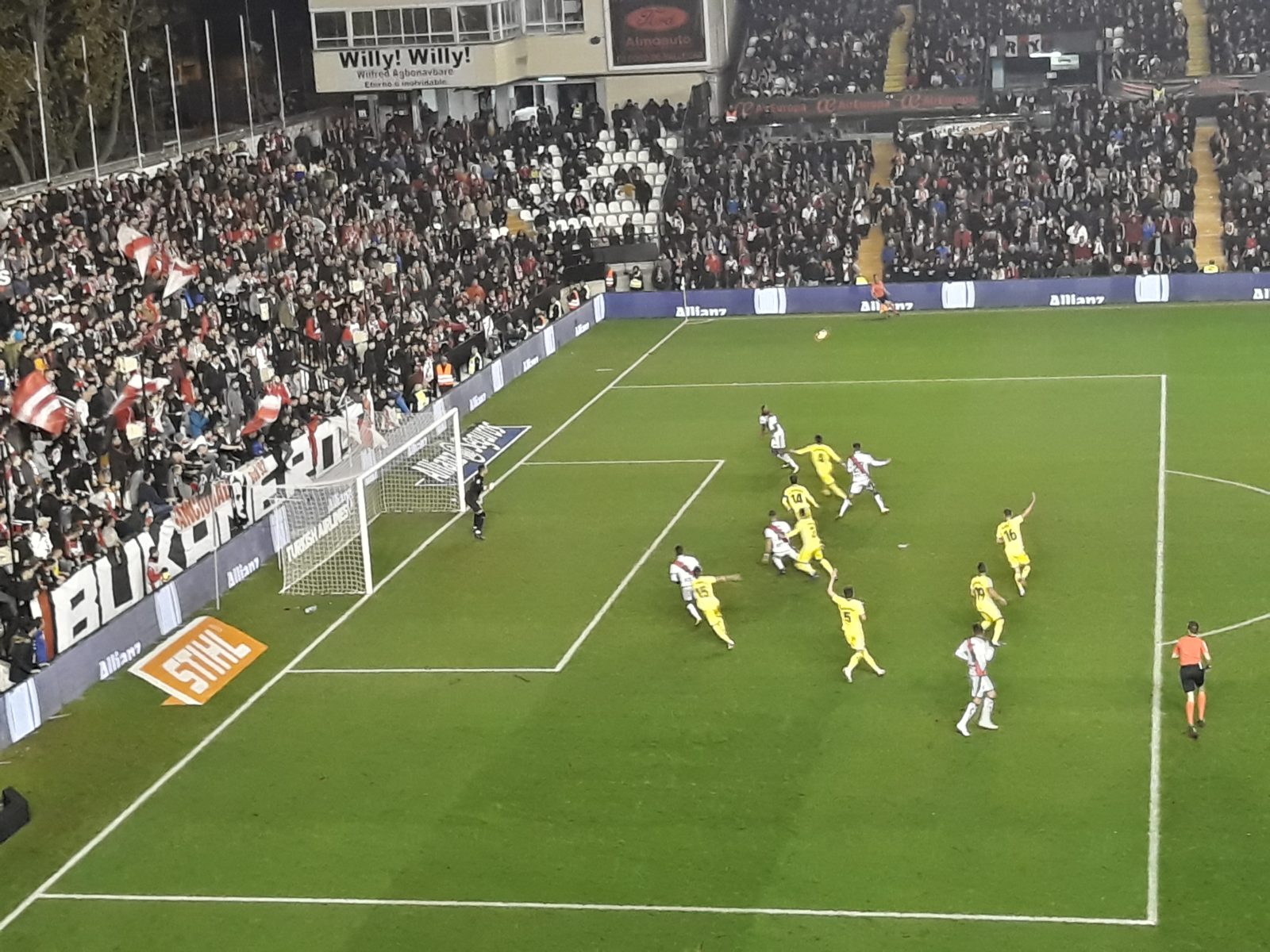 March has been a bleak month for coaches in La Liga. Miguel Cardoso, Santi Solari, Pablo Machin and now Rayo Vallecano's Michel have all lost their jobs meaning in the space of just fifteen days, 20% of the clubs in the Spanish top flight have changed their coaches.
Real Madrid, Villarreal and Celta Vigo have all already sacked two bosses this season but overall figures for dismissals are roughly similar to previous years. At this point last term, there had also already been eleven changes and there'd be two more by the time the season was out.
These are the clubs to have made coaching changes during the 2018/19 season and how they've got on since:
---
Huesca
Leo Franco (Sacked 9th October) – 0.63 points per game (8 matches)
Francisco – 0.85 points per game (20 matches)
Despite a bright start with an opening day victory at Eibar, Huesca quickly sank to the foot of the table and just eight games in they opted to part company with Leo Franco, who was always something of a left-field choice. Initially the change did little to improve their fortunes but Francisco's side have started to pick up a few results. Even so, they still head into the final ten games, seven points from safety and almost certainly heading for the drop.
Real Madrid
Just nine months have passed.

But there is no doubt about it.

Zidane is a better coach now than he was then.

OPINION ✍https://t.co/BWL4Fnj2YW pic.twitter.com/0ph9XejS5f

— MARCA in English (@MARCAinENGLISH) March 19, 2019
Julen Lopetegui (Sacked 29th October) – 1.4 points per game (10 matches)
Santi Solari (Sacked 11th March) – 2.18 points per game (17 matches)
Zinedine Zidane – Won his first match back this weekend.
Julen Lopetegui was another summer appointment to enjoy a short-lived honeymoon period. He won his first three league games in charge of Los Blancos but took just five points from the next seven and his brief stay at the helm was ended by a heavy clasico defeat in October. Santi Solari would also only last seventeen matches in La Liga but his average of 2.18 points per game was significantly better than both Lopetegui and Zinedine Zidane last season when Real managed 2 points per game.
Celta Vigo
Antonio Mohamed (Sacked 12th November) – 1.17 points per game (12 matches)
Miguel Cardoso (Sacked 3rd March) – 0.76 points per game (14 matches)
Fran Escriba – Lost both matches so far.
The statistics suggest change was productive for both Huesca and Real Madrid but that has not been the case for Celta Vigo. They struggled for consistency under Antonio Mohamed but showings like their 2-0 win over Atletico Madrid in September must seem like a distant memory now. They regressed under Miguel Cardoso and have lost both matches since making their third coaching switch in under a year. Currently four points from safety, Celta would surely be better off now had they simply stuck with Mohamed.
Athletic Club
Gaizka Garitano "We Have Beaten One Of The Best Teams In The World" https://t.co/aqf0tt7z8n pic.twitter.com/K0nK6fA6Yo

— Inside Athletic (@InsideAthletic) March 16, 2019
Eduardo Berizzo (Sacked 4th December) – 0.79 points per game (14 matches)
Gaizka Garitano – 1.86 points per game (14 matches)
Athletic are a club that very rarely presses the panic button midway through a season. However with the club flirting with a first ever relegation at the end of 2018, they decided to sack Eduardo Berizzo and bring in Gaizka Garitano. Having won just once in fourteen matches under Berizzo, the changes was almost instant and Athletic have gone on to climb La Liga towards a possible European battle. They've now also played fourteen league games under Garitano, winning seven of them and taking more than twice as many points.
Villarreal
Javi Calleja (Sacked 10th December) – 0.93 points per game (15 matches)
Luis Garcia (Sacked 29th January) – 0.67 points per game (6 matches)
Javi Calleja (2nd spell) – 1.57 points per game (7 matches)
Villarreal took the almost unprecedented step of firing one coach only to reappoint him barely seven weeks later. Javi Calleja's winter vacation and subsequent return has so far paid off for Villarreal with the Yellow Submarine having won three of their seven matches since turning back to Calleja, the same number as they'd won all season prior to that. That suggests there may be method in the madness and they've also impressed in Europe since his return but they remain in a relegation battle in La Liga.
Real Sociedad
Asier Garitano (Sacked 26th December) – 1.12 points per game (17 matches)
Imanol Alguacil – 1.55 points per game (11 matches)
Another side to turn back to a former boss was Real Sociedad. Imanol Alguacil was in charge of La Real at the back end of last season and was perhaps a touch unfortunate not to get a permanent deal. However his chance came around again at the turn of the year after Asier Garitano was sacked having managed to win only one home match. La Real made a great start to life under Imanol, taking twelve points from their first six league outings under him but the bubble does seem to have burst now with numerous injuries hampering their European push.
Sevilla
We can confirm that the Club has parted company with Pablo Machín. He will be replaced as First Team coach by Joaquín Caparrós until the end of the season.

We'd like to thank Pablo and his team for all their hard work at #SevillaFC.

More info ➡️ https://t.co/tE6ENP1Hu3 pic.twitter.com/iHgIWb85Wl

— Sevilla FC (@SevillaFC_ENG) March 15, 2019
Pablo Machin (Sacked 15th March) – 1.48 points per game (27 matches)
Joaquin Caparros – Won his first match at the weekend.
Joaquin Caparros was also in caretaker charge of Sevilla at the end of last season and returns for a third spell in charge with a greater number of matches to play this time around. He made a winning start as Sevilla won at Espanyol at the weekend but Pablo Machin may feel a bit harshly treated having lost his job with the side still right in the hunt for Champions League qualification.
Rayo Vallecano
Michel (Sacked 18th March) – 0.82 points per game (28 matches)
Rayo fans and indeed the board deserve plenty of credit for their loyalty in keeping faith in Michel. However following a seven game losing streak, he was finally dismissed on Monday following a 3-1 defeat in a key relegation battle against Villarreal. You have to question whether they have acted too late with Rayo now six points shy of safety with ten to play.
---
Purely in terms of points gained, only Celta Vigo appear to have clearly made the wrong calls in terms of sacking coaches. However the powers that be at Villarreal can't exactly take too much credit for the recent upturn given their new coach was also the old one. They do perhaps deserve some respect for being big enough to swallow some pride and turn back to Calleja.
Elsewhere change has mostly sparked improvements although points per game is only one metric to judge the overall well-being of a club. Given time, Julen Lopetegui may well have gone on to at least replicate the sort of points tally Santi Solari managed. Eduardo Berizzo and Asier Garitano are also proven coaches at this level and may believe they could have turned a corner had they been given the chance.
---
via @marksoc1