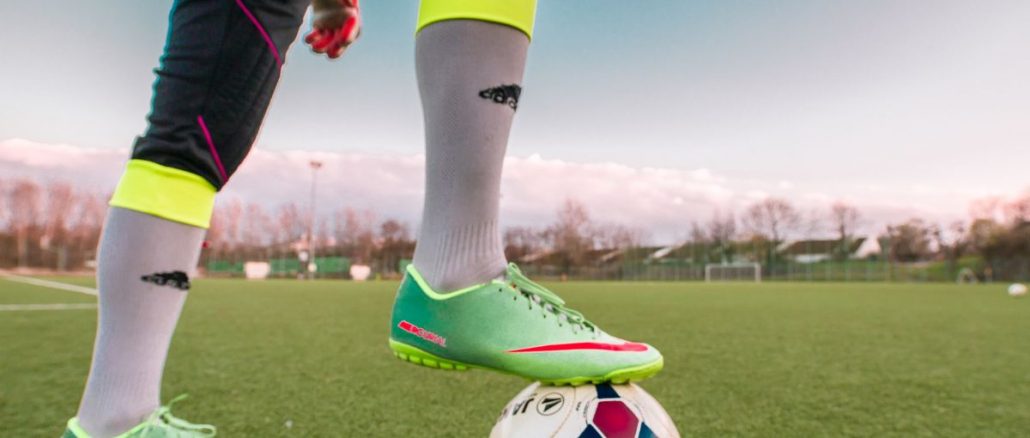 We are now a few weeks into July, which means a host of players in Spain whose contracts expired at the end of the 2021/22 season are now unattached and seeking a new club. With the 2022/23 season on the horizon, we can expect some serious movement in this market in the coming days and weeks with some big name players available on free transfers. Here's a look at some of the best LaLiga free agents.
---
LaLiga Free Agents 2022 – 10 of the Best Out of Contract Players
---
Isco
Age: 30
Position: Attacking Midfielder
Released by: Real Madrid
At his best, Isco is a player capable of dictating the pace of football games and somebody who could help propel his next club onto that next level. He was instrumental in Real Madrid's charge to the 2016/17 Champions League title, arguably the most impressive of their recent UCL wins. However to his critics, he is already a huge shadow of his former self having struggled for gametime and failed to make any serious contributions in recent years at the Santiago Bernabeu. His total for LaLiga goals/assists across the last three seasons stands at just 6, a huge drop off from the 18 goal contributions he managed during LaLiga 2016/17 alone.
Where next? – Despite reported interest from Premier League big spenders Newcastle, Isco is said to be willing to turn down big bucks in favour of remaining in Spain with the two Seville clubs looking among the most likely destinations for the Andalusian.
Adnan Januzaj
Age: 27
Position: Winger
Released by: Real Sociedad
While he hasn't lived up to the hype of his initial breakthrough as an exciting teenager at Manchester United, Adnan Januzaj has gone on to have a decent career in Spain, spending five seasons at Real Sociedad before his contract expired this summer. The Belgian international has made some important contributions for La Real, without ever really making himself an undisputed starter.
Where next? – A return to the Premier League has been mentioned with West Ham reportedly in the frame while there has also been talk of a switch to Napoli. Several LaLiga clubs may also view Januzaj as a decent squad option.
Luis Suarez
Age: 35
Position: Striker
Released by: Atletico Madrid
Luis Suarez leaves Atletico Madrid two years on from making the switch to the Spanish capital after six memorable seasons at Barcelona. His time with Atleti unquestionably has to go down as a success too, with his 21-goal haul key in delivering the 2020/21 LaLiga title for Diego Simeone's side. He was less effective last season, but still enjoyed a healthy strike-rate of a goal every 167 minutes in the league and many clubs will look on the Uruguayan as still having plenty to offer in front of goal, despite his obvious limitations in terms of movement.
Where next? – Suarez is keen to continue operating at a high level ahead of the 2022 World Cup which is likely to mean he remains in Europe for now, with his destination a mystery at this point, although a decision is expected in the next week.
Joel Robles
Age: 32
Position: Goalkeeper
Released by: Real Betis
The 2021/22 season was one to forget for Joel Robles as he was almost entirely frozen out of Betis first team matters with coach Manuel Pellegrini preferring Claudio Bravo and Rui Silva as his main two keepers. It represented some fall from grace for the former Everton shot-stopper who had previously made more than 50 league starts for Betis and will be hoping to relaunch his career somewhere else this summer.
Where next? – The rumour mill has gone slightly cold with Robles previously linked with Osasuna before they plumped for former Levante keeper Aitor Fernandez instead. Mallorca, Celta Vigo and Espanyol are among the Spanish top flight clubs in the market for a new goalkeeper though and Robles could potentially be on their radar.
Víctor Laguardia
Age: 32
Position: Central Defender
Released by: Alaves
Experienced defender Víctor Laguardia is another player whose immediate future is very much uncertain. The 32 year old has made 30+ starts in each of the past four LaLiga seasons but his contract expiry coincides with Alaves' relegation and as of now he is a free agent and one of the few Alaves players from last season that may generate some top flight interest.
Where next? – His continuation at Mendizorroza has not entirely been ruled out and there has been talk of a switch to Granada who went down alongside the Basque club. Laguardia may feel as though he has more to offer at the top level though and could be of interest to a number of bottom half LaLiga teams.
Marcelo
Age: 34
Position: Left Back
Released by: Real Madrid
Despite his desire to stay on, even as a bit-part player, Marcelo was released by Real Madrid this summer after 15 years which saw the Brazilian cement his status as a club legend with five Champions League wins and plenty more silverware on top of that. Despite his at times glaringly obvious defensive flaws, few full-backs of this generation have matched his attacking output, although even that has declined in recent years and Marcelo was only trusted with 5 league starts and just 94 minutes of Champions League action in the 2021/22 season.
Where next? – There has been MLS interest but in recent days Marcelo has been linked with a move to Serie A new boys Monza, owned by former Italian Prime Minister Silvio Berlusconi. 
Dani Alves
Age: 39
Position: Right Back
Released by: Barcelona
A few eyebrows were raised when 38 year old Dani Alves rejoined Barcelona on a free transfer midway through last season on a deal which saw him agree to play for almost nothing. It's perhaps testament to Barça's problems in the position that Alves still managed to forge his way into the first team on a regular basis, starting 13 league games for Xavi's men. He did better than expected and to some extent it's now a surprise that Barcelona didn't opt to give the now 39 year old another season, particularly given his willingness to effectively play without a salary.
Where next? – Dani Alves has his heart set on going to the 2022 World Cup and there is little danger of him retiring this summer despite his advancing years. Along with fellow Brazilian Marcelo, he has been linked with a move to Real Valladolid who are of course owned by Ronaldo, a former international teammate of both men.
Cristian Tello
Age: 30
Position: Winger
Released by: Real Betis
Another player to depart the Benito Villamarin this summer is Cristian Tello with the 30 year old out of contract after five seasons at the club. The former Barcelona youth product has struggled for consistency in Seville and has seen his importance diminish during the successful Manuel Pellegrini era with Tello only making 5 league starts last season, although he did still manage to contribute 2 goals and 2 assists despite his limited game-time.
Where next? – Tello has previously spent time abroad in Portugal and Italy, and has been linked with a move away from Spain again with Turkish champions Trabzonspor the reported front-runners in the race for his signature.
Denis Cheryshev
Age: 31
Position: Winger
Released by: Valencia
Denis Cheryshev is another of the out of contract players in LaLiga currently looking for a new club and as a Russian international, he may find it harder than most given the current situation in Ukraine. He hasn't done himself many favours with his recent performances on the pitch either though with Cheryshev only making 5 league starts last term and he hasn't scored in LaLiga since the 2019/20 season. It's all a far cry from the 2018 World Cup when he memorably fired in 4 goals as Russia advanced to the Quarter-Finals.
Where next? – A move to the Russian Premier League has previously been muted and seems the most likely next step given the current climate. However Cheryshev has never played club football in Russia and is a dual Spanish citizen having spent almost all of his life in Spain so LaLiga interest cannot be ruled out.
Nolito
Age: 35
Position: Winger
Released by: Celta Vigo
Nolito is one of the LaLiga free agents in 2022 who may be interesting some of the smaller top flight clubs following his release from Celta Vigo. His second spell at Balaidos didn't live up to the high standards of his first but there were still flashes of quality which suggest the 35 year old may still be a useful signing for a team at the bottom end of the league looking to add a bit more imagination to their attacking play.
Where next? – Rayo Vallecano have been linked with a move but Nolito may favour a return to his home province of Cadiz after the Andalusians beat the drop on the final day.