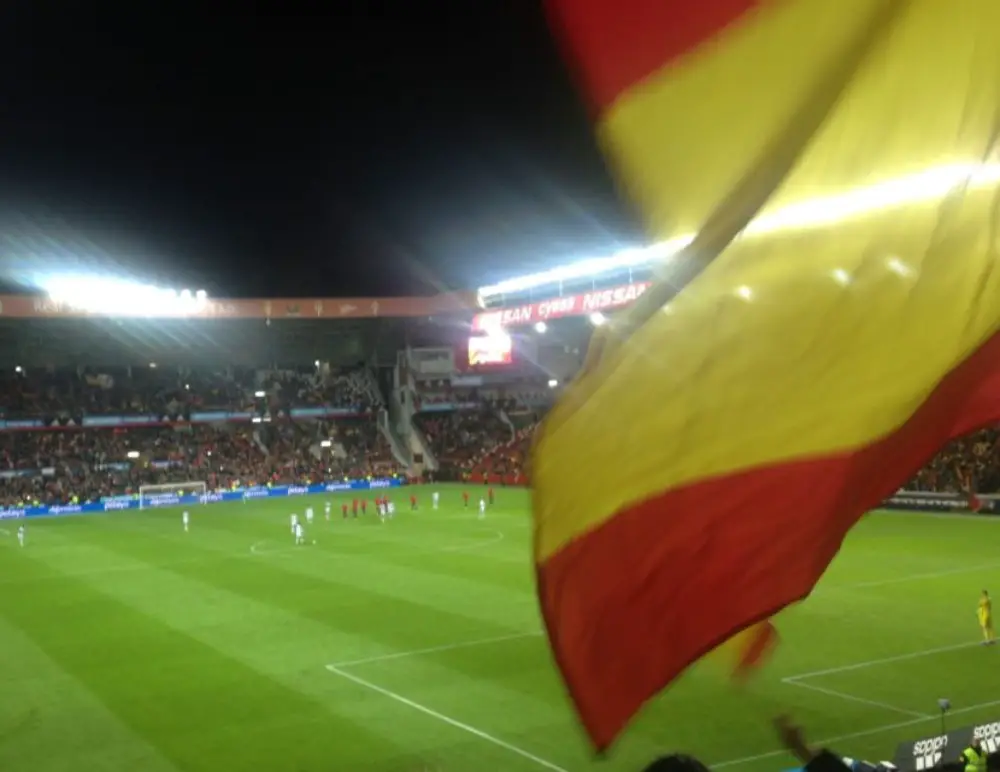 Over seven years have now passed since Spain capped a magical era of dominance on the international stage with the destruction of Italy in the Final of Euro 2012. Next summer's European Championship will coincide with the tenth anniversary of La Roja's World Cup triumph in South Africa. However a steady transformation has taken place over the past decade with a squad that was once dominated by players from Barcelona and Real Madrid, now more fragmented than ever.
On Saturday evening in Oslo, Spain fielded an eleven that for the first time in their history consisted of players from eleven different clubs. A quick trawl back through the recent tournaments, shows how the influence of Real Madrid and particularly Barcelona on the Spanish national team has declined since the glory years.
World Cup 2010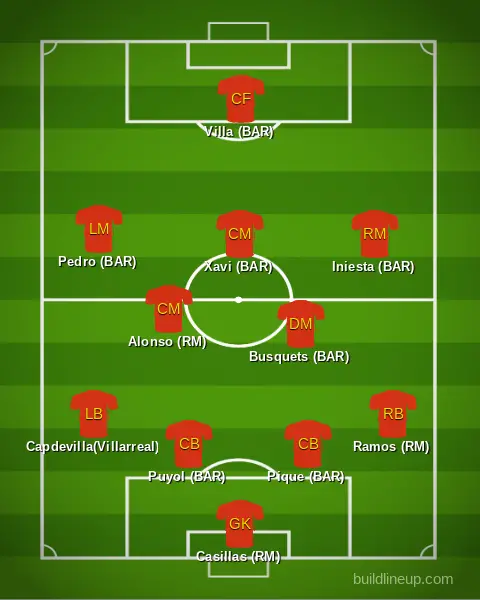 Spain's squad for the 2010 World Cup featured just three players based outside of Spain (Liverpool's Fernando Torres and Pepe Reina as well as Arsenal's Cesc Fabregas). Over half the squad came from either Barcelona or Real Madrid and of the eleven that started the Final, only Joan Capdevila of Villarreal played for a team outside of La Liga's 'big two' although David Villa was yet to feature for Barcelona having agreed to join the Catalans from Valencia prior to the tournament.
Including Villa, Barça contributed seven of Spain's eleven on that famous night in Johannesburg and all of La Roja's goals in the tournament were scored by Barça players.
Spain's 2010 World Cup squad: 8 Barcelona players, 5 Real Madrid players, 7 from other clubs in La Liga, 3 foreign-based players
Euro 2012
7️⃣years ago today, Spain saw off Italy with an emphatic 4-0 win to seal Euro 2012 glory ?

What a team. ??? pic.twitter.com/kluP3wAdit

— Dugout (@Dugout) July 1, 2019
Two years later, Spain headed to Poland and Ukraine as defending European and World champions and they did so with the same core group that had delivered the goods two years earlier. Despite starting without a natural striker on the pitch, Spain produced perhaps the best performance of the 'golden era' to crush Italy 4-0 in the Final. Again Barcelona players made up over half of the starting eleven that evening with Alvaro Arbeloa upping the Real Madrid contingent to four. Manchester City's David Silva was the only player to start the Final who played for another club.
Spain's Euro 2012 squad: 7 Barcelona players, 5 Real Madrid players, 7 from other clubs in La Liga, 4 foreign-based players
Read more – Can Machin transform Espanyol?
World Cup 2014
Watch @Persie_Official's header for Netherlands v Spain – the 3rd best goal of 2014 (UK only). http://t.co/9zYANtdISn pic.twitter.com/IfucqYDZEW

— BBC Sport (@BBCSport) January 12, 2015
Spain's era of dominance came to a humiliating end in Brazil with group stage defeats to the Netherlands and Chile seeing the defending champions ousted at the first hurdle. Unlike the previous two tournaments, Spain picked players plying their trade elsewhere besides La Liga and the Premier League. Napoli's Raúl Albiol and Pepe Reina were both called up as was Bayern Munich's Javi Martínez.
David Villa signed for New York City before the tournament while Cesc Fabregas had agreed to join Chelsea, technically raising the number of players contracted to foreign clubs to eleven, a huge jump from just four at Euro 2012. The squad was also notable for not featuring anyone in La Liga besides Barcelona, Real and Atleti players.
Spain's 2014 World Cup squad: 6 Barcelona players, 3 Real Madrid players, 3 from other clubs in La Liga, 11 foreign-based players
Euro 2016
The likes of Xavi and David Villa, integral parts of the side during the glory years, were no longer around by the time of Euro 2016 as Spain once again limped out with a lacklustre showing against Italy in the last sixteen, a far cry from their brilliant performance against the same opposition four years earlier.
Vicente del Bosque turned back to relying on players from La Liga's 'other clubs' to at least fill out his squad with only seven players from the 'big two' this time. The starting eleven that bowed out against the Azzurri included Celta Vigo's Nolito, Alvaro Morata of Juventus, David Silva of Man City, Cesc Fabregas of Chelsea, Juanfran of Atleti and David de Gea of Man United.
Spain's Euro 2016 squad: 5 Barcelona players, 2 Real Madrid players, 7 from other clubs in La Liga, 9 foreign-based players*
*includes Alvaro Morata whose buyback clause was activated by Real Madrid during the tournament.
Read more – LLE on the Road in Bilbao
World Cup 2018
Andres Iniesta retires from international duty immediately after Spain are knocked out of #WorldCup 2018: https://t.co/YvMFyDSDTI pic.twitter.com/oVgZTd4qrH

— Indy Football (@IndyFootball) July 1, 2018
Spain's 2018 World Cup squad was picked by Julen Lopetegui although it would be Fernando Hierro who would ultimately lead the side to a penalty shootout defeat against Russia. It was a squad that was notable for many reasons, not least because it featured more Real Madrid than Barcelona players for the first time at a major tournament since the 2006 World Cup.
Four of the six Real representatives started against Russia as the international careers of Gerard Pique, Andres Iniesta and David Silva ended in fashion that did little justice to their immense contributions to the Spanish national team.
Spain's 2018 World Cup squad: 4 Barcelona players, 6 Real Madrid players, 7 from other clubs in La Liga, 6 foreign-based players
October 2019 Internationals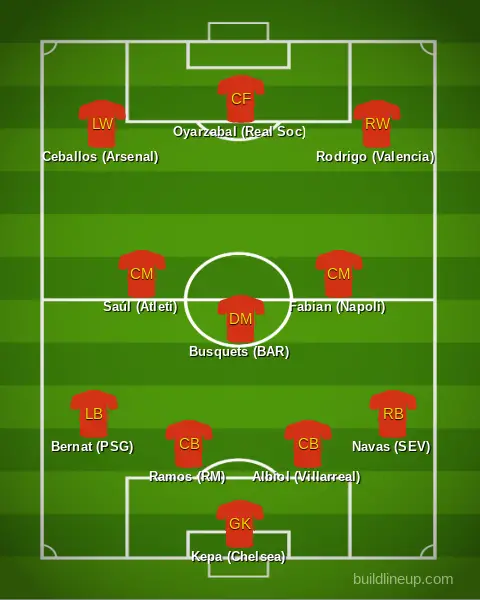 Fast-forward to October 2019 and of the side that started the 2010 World Cup Final, only Sergio Ramos and Sergio Busquets remain active parts of the Spanish national team set-up. With Barcelona's famous La Masia academy no longer churning out the talent at anything like the same rate and Los Blancos also struggling to unearth the next big Spanish talent, the selección has become increasingly fragmented.
Remarkably Spain named an eleven consisting of players from eleven different clubs for the first time ever against Norway at the weekend. Players from all of Europe's 'big five' leagues made the squad but it should be pointed out that there were still more players owned by foreign clubs in Spain's 2014 World Cup squad.
The most notable thing about the squad named by Robert Moreno for La Roja's games in Scandinavia is just how many players from other teams in Spain are involved. Villarreal, who were involved in a relegation scrap for most of last season, contribute four of the 24, the same number as Barcelona, Real Madrid and Atleti combined. Real Sociedad, Sevilla, Valencia and Athletic Club are also represented.
Spain's squad for internationals vs Norway & Sweden: 1 Barcelona player, 2 Real Madrid players, 11 from other clubs in La Liga, 10 foreign-based players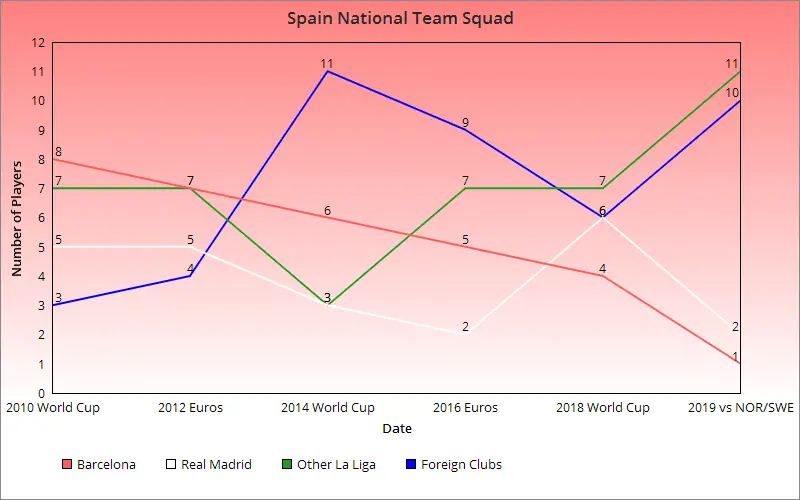 While the likes of Jordi Alba, Isco and Marco Asensio may return to future squads, there is now a very clear trend developing where Spain can no longer rely on their two traditional powerhouses to provide the backbone of the national team.
Pre 2008, that may not necessarily have been greeted with such concern given it does at least make it harder for cliques to develop and perhaps makes it easier for the coach to manage the dressing room.
However those three straight tournament wins, achieved with a starting eleven almost exclusively consisting of Barcelona and Real Madrid players, proved that having large contingents from individual clubs is not necessarily problematic. It largely dispelled the widely accepted theory that the fractious relationship between La Liga's 'big two' was one reason for the failures of the Spanish national team.
Certainly in terms of cohesion on the pitch, there are major advantages to be gained from being able to field a side consisting of players who are familiar with playing alongside one another. However, if La Roja are going to enjoy much success at Euro 2020 or other tournaments in the near future, they are clearly going to have to do it a different way.